Click here to get this post in PDF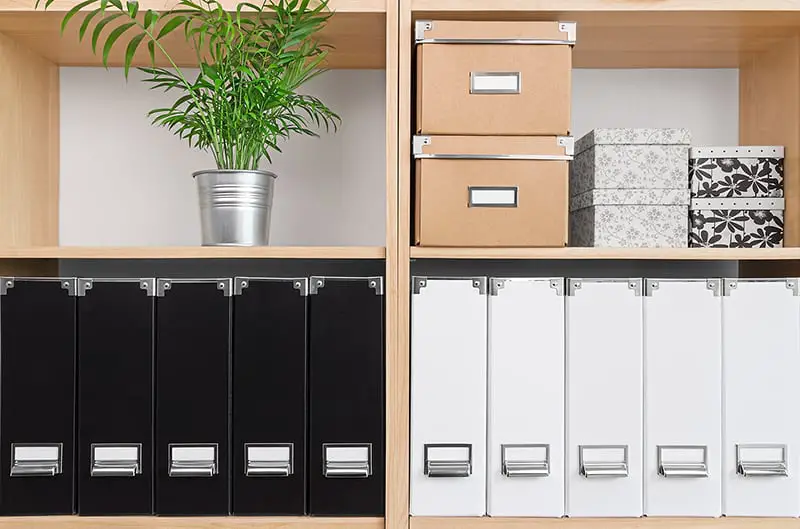 Due to the increasing pollution and global warming, we all must play our role and take care of the environment. In such a case, it is imperative to recycle things as much as possible to not end up in landfills as soon as they leave our homes. If everyone takes an active role in taking care of the environment, then the pollution can be significantly decreased. Nowadays, many people are taking an active role and participating in social media campaigns to recycle cardboard boxes and reuse them in really cool things!
There are a lot of things that you can do with cardboard boxes and make use of them in your daily routine.
In this article, we are going to discuss five free storage ideas by using cardboard boxes. So, keep on reading to find out more information below on how to get affordable storage in your home.
5 Storage Ideas
 1. Shoe Rack
You can get affordable storage for your shoes in the form of a shoe rack in your home with the help of just cardboard boxes. You can make a shoe rack with cardboard boxes' help by cutting up the cardboard boxes and triangles them. Stack the triangles on top of each other with the help of double-sided tape or glue. You can even cover the Triangles in colorful paper or paint. This way, you will get an affordable shoe rack in your home! The best part is that it is made out of recycled cardboard boxes and not plastic! Enjoy your guilt-free shoe rack and store all of your shoes in one place with this shoe rack!
 2. Pull Out Shelves
Pull out shelves look aesthetic and contemporary in the homes. You can cover cardboard boxes in colorful fabric and color coordinates according to the theme of the room. After this, you can place them in a cabinet or a cupboard, and this way, you can achieve beautiful pull-out shelves for your room. The best part is that these are custom shelves, and you can color coordinate them according to your room and your liking. The second best part about this is that it is wholly recycled out of cardboard boxes.
This way, you are helping out for the environment and getting additional storage for your home!
 3. Kitchen Storage
By using cardboard boxes, you can get storage for your kitchen as well. You can take simple cardboard boxes and paint the front side with white acrylic paint and apply a wooden frame on the front. You can attach an additional label for the kitchen items and ingredients that you want to put in your recycled cardboard box on the wooden frame. You can put these vintage cardboard boxes on your kitchen shelves, and they will look aesthetic.
 4. Art Supply
 If you love arts and crafts, you can create your mini e organizer for your craft supplies with a cardboard recycled box. This way, you will not lose all your small decorative items and keep them in one place.
 5. Bathroom Box
You can cut up cardboard boxes and store all your bathroom soaps and lotions in one place. You can even put little plants in it to make it look more attractive in the corner of your bathroom!
Also read: Moving Towards Paperlite and Environmental Sustainability
Image source: Shutterstock.com