Click here to get this post in PDF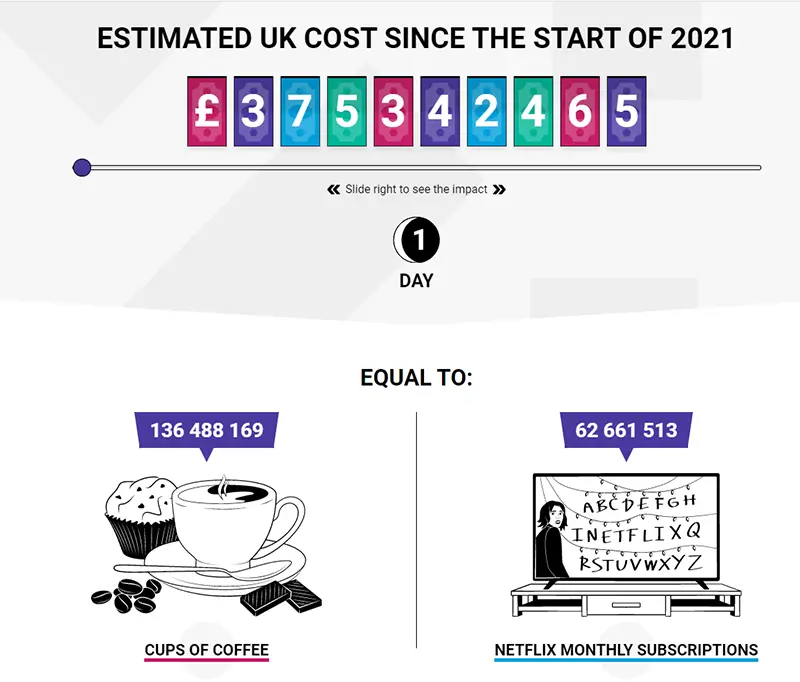 It could have taken your IT and various management teams several months of hard work to build your brand to its standard. You would then take out money and time investments to grow your brand and ensure a plausible standard. Sadly, a scammer can use a few hours to destroy your hard work, commitment and reputation.
The big truth is that you do not want fraudsters to mingle with your reputation. They can cost you millions, but investment in resources for dark web monitoring can help organisations clamp down on scamming and fraud issues and help protect business reputations. 
What is Dark Web Monitoring?
First, let's understand what dark web monitoring is all about. Dark web monitoring is the process of monitoring the dark web for your information. Typically, the information is not accessible on the surface web, and scammers use the information to torment your business identity. 
It is quite different from domain monitoring, which is a solution that goes through and monitors a list of domain registrations to identify potentially fraudulent domains that are phonetically or visually similar to yours.
What Could Fraud Be Costing the UK Daily? 
In accordance with an interactive slide that can be seen at skurio.com/the-cost-of-fraud/, we find that fraud is costing the UK £375,342,465 per day. In 2021, the total fraud cost was estimated at £137,000,000,000, largely because UK businesses ignore efficient dark web monitoring solutions.
With a reliable dark web monitoring tool, you can close the door against fraudsters to put your business on course towards success. It appears your business is performing well without dark web monitoring, but you would be surprised at how much more you could be making from your business once you invest in an effective dark web monitoring tool that tracks and reveals what scammers could be cooking with your brand.
What Common Consumer Items Are Fraudsters Hindering People from Purchasing?
Your brand is responsible for public data protection because customer awareness is not enough. Fraudsters know what you teach your customers. They, in fact, learn from the lessons you dish to your customers to create rather sophisticated methods to defraud successfully.
In this section, the data source of this article estimates the high financial damage of fraud on what consumers could have been spending if not for fraudsters. Below are the common consumer items and the amount that consumers could have purchased if fraud wasn't a thing:
Cups of Coffee: 136,488,169
Netflix Monthly Subscriptions: 62,661,513
Cinema Tickets: 55,606,291
Family Packs of 16 Toilet Rolls: 44,157,937
Full Tanks of Petrol: 7,325,184
Smartwatches: 990 349
PlayStation 5: 834 112
Round the World Flight Tickets: 75,068
What Do Fraudsters Need That Torment Your Business?
Fraudsters do not haunt your business for fun games. They see your business as a goldmine, and if you do not act fast, they can make even more money than you do to the detriment of your business and customers.
Fraudsters attack for discounted or free access to your products and services. You expect this to hurt your revenue streams, but you can be able to prevent it through dark web monitoring.
Employees' and executives' details are also fraudsters' targets. They need these details for impersonation, a more sophisticated way to get consumers to become fraud victims, thinking they are dealing with your company.
Fraudsters are also interested in published credit card information. They would be pretty glad to have your users' banking information. They sell these details or use them to try to hack into users' bank accounts.
Ways Your Business Can Eliminate Fraud
Many businesses are waking up from the slumber fraudsters cause their digital businesses. Considering that you are responsible for the safety of your customers, you want to monitor and prevent the slightest attempts to tarnish your company's reputation, beginning from preventing typosquatting.
The first solution you are looking at is assessing the risk level of a possible brand impersonation. You want to have your business trademarked so that takedown requests are more accessible. You also want to stop fraudsters from registering phonetically or visually similar domains to your brand because they can use them to haunt your customers.
Finally, invest in a continuous dark web monitoring solution that scraps the dark web for possible data breaches. These breached data are mostly stored in the dark web, such that a surface web search can't detect. You also want to develop a consistent communications policy within your business. Extend it to your consumers to guide them on how to get in touch with your business properly.
Does Your Business Really Need Dark Web Monitoring?
However, actively monitoring your data can help you identify breaches faster and more accurately before it damages your reputation, increases operational cost, and forces you to rack unnecessary fines.
You do not want your data on the dark web because fraudsters can sell or share them to use for defrauding your customers. Understand that lots of data end up in breach data dumps. You do not want your business to become victimised, such that these brutal scammers use your name to phish or take over accounts. When your credentials are breached, you are basically giving scammers the passcard for ruining your business.
You may also like: Why Businesses Should Prioritise Security And Fraud Prevention