Click here to get this post in PDF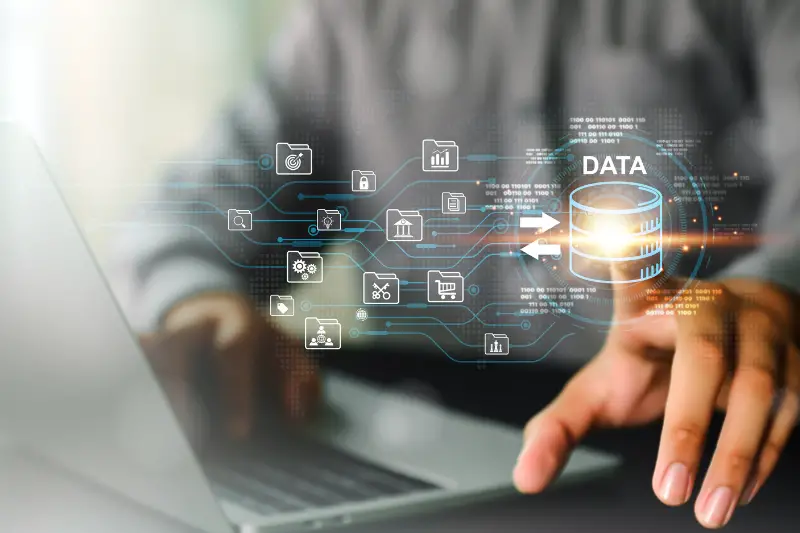 COVID-19 continues to hold control across the globe, and business operations disruptions may be inevitable in 2021 as well. This infers that several businesses will face a lot of challenges that will affect daily operations. Again, suppose a business takes wise steps. In that case, there will be great scope and opportunities to boost and execute the best database management practices for a reliable and resilient SQL database environment. The best results can be attained with a logical and prepared approach for utilizing technology and people in the business. 
Get a database health check done 
Like everyone else living in the COVID-19 era, health checks for your database are significant too. These health checks are a holistic review of the SQL server environment that refers to the industry's best database practices. The configurations are accessed at both the server and operating levels. While these database health checks are conducted, data is collected from the database along with server instances. The findings are compared to industry standards and areas like disk performance, CPU usage, and memory. 
The above findings are summarized in comprehensive reports where priorities are taken into concern. The database health check report will give the business-extensive recommendations for resolving the issues. The professional team of qualified DBAs from reliable companies will work with the businesses in-house IT team to give the business a customized action plan with the recommended remediation work needed. 
Database administrations in 2021- what steps should you take? 
The present circumstances and response to COVID-19 might introduce minor to major challenges in the sharing of data, data management, and data protection resulting from agreements that pertain to data use and plans for data management.  From the view of database administration, IT specialists and remote DBA professionals skilled in database administration and management state you should embrace the following steps to gear up for 2021 –
1. Testing – You should test the remote access to all your database system platforms that cover related systems like monitoring. You should also ensure a second backup and level of support with escalation contacts that are modern and up-to-date. 
2. Check the performance of your database system monitoring tools – You should ensure that your database system's monitoring tools are performing at the desired levels. The same also applies to any tools you embrace for database alerts. For instance, SCOM, SQL Beacon, and more. You must ensure that these alerts are fired at the right time and delivered as required. 
3. Execute high availability/ tests for disaster recovery – These tests should be contacted as and when possible to ensure that all the business-critical systems meet the agreed SLAs. They will also mitigate problems in the processes used for documentation that might have arisen since their last tests. 
4. Ensure the capacity planning is proactive – The reports for proactive capacity planning should be executed against all the database environments for enabling teams to gear up for unexpected or sudden growth in databases. There should be adequate capacity to tackle these situations as they surface. 
5. Health checks for your performance – You should schedule database performance health checks that should be executed on critical systems for your business. They should be able to remediate potential issues with action plans to cater to the required OLAs and SLAs. 
6. Analysis of incidents that have taken place in the past – Credible name in the field of remote database management and administration, says that professionals should perform a detailed analysis of incidents and alerts that have taken place in the past for identifying trends. They should prepare plans to be able to arrest them with permanent fixes as and when possible. 
7. Patches should be up-to-date – The business should ensure that the patching levels of Windows and the SQL Server are up-to-date as per the database environment's permit, particularly to ensure critical security patches have been tested in reduced environments and deployed into the production environment as soon as it is feasible. 
8. Enable database and server audits – When you enable audits for the server and database, they will help your business keep track of any changes that might have been applied. This permits issues that should be tracked to the source easily. 
9. Creating a simple exception report – A simple exception report should be given to the owners to encapsulate the fundamental metrics for database performance, incidents, and critical alerts for job failure. This report will assist everyone in the loop and be aware of what is taking place in the environment. 
10. Pause and change freeze – This is an effective method of reducing the change rate that passes through the environment. They can cause outages or degradation in performance when there are insufficient staffs available for implementation and testing. If the change freeze is not feasible, then strict change control must be resorted to by the team of DBAs. They should note that any changes made to the database system environment and fully document it for traceability in the event of an incident. 
The above are simple tips that qualified, and skilled database administrators can resort to when it comes to maintaining the database system during the COVID-19 era. Small business owners can also follow the above action steps to ensure that their systems perform well and do not disrupt business operations in the Pandemic age. 
Finally, the present Pandemic has created a huge challenge for all businesses across the globe to pursue operations despite large shutdowns of facilities and offices. Their dependence on data centers, departmental servers, cloud systems, etc., has now become vital than ever. The demand placed on the digital infrastructure of the company has exponentially increased. 
This means every business should pay attention to cyber-security so that criminals and hackers do not a breakthrough. Remote workers should rely on good VPNs when they work from home so that critical information is not leaked and "business continuity," which is the need of the hour, is ensured!
You may also like: What businesses use databases?
Image source: stock.adobe.com