Click here to get this post in PDF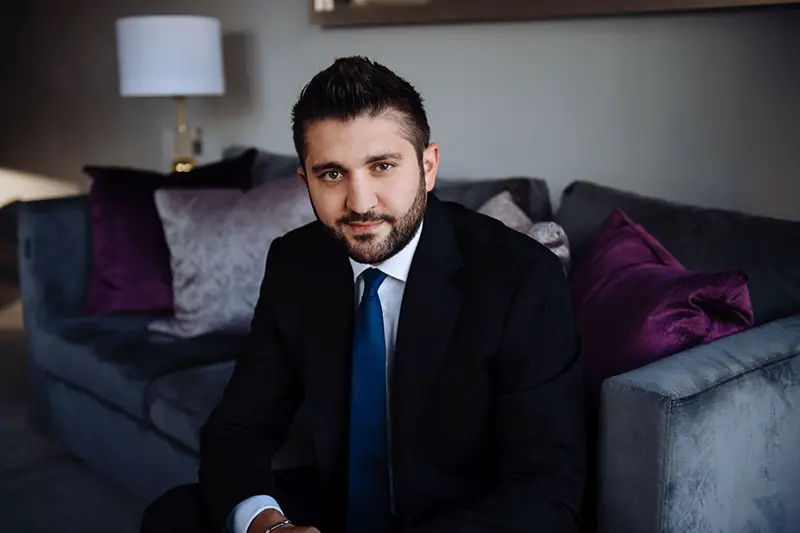 It's not an accident when an email newsletter is successful. Instead of a shot in the dark, good email marketing is a combination of planning and maintenance. However, when you think of how lucrative email is, you'll find plenty of motivation to make your email marketing prosperous.
To tell us more about what actions can make the difference between a list that soars and one that dwindles, we spoke with Liviu Tanase, founder and CEO of ZeroBounce, an email validation and deliverability service. 
Let's see what you can do to make the most of your email list.
Get permission to email
We asked Tanase the most critical concept for making a positive impact on email marketing campaigns. "Never buy an email list," the entrepreneur said, driving home the idea further: "and never, I mean never, add people without asking them." 
Although it can be tempting to get into a "the more the merrier" mindset, your focus should be on the quality of contacts and not quantity. According to Liviu: "Nothing will ruin your sender reputation than people who mark you as spam, and that's precisely what will happen if you add subscribers to your list without permission." 
Double opt-in is key to driving engagement
Permission is the key to just about every kind of online communication, especially email. Privacy and verifying someone's intent to receive email newsletters is paramount. 
"You just can't have too much permission," Tanase said. He elaborated: "Double opt-in is how you get proof someone actually wants your emails as opposed to someone else signing up on their behalf or having minimal interest." 
You don't want lukewarm readers, you want engaged subscribers. Double opt-in provides an additional step to prove someone is interested in what you send. After filling out a sign-up form, an automatic email is generated along with a unique link. "If the person clicks on the link, it's clear they want to be there."
However, the email expert warns, "there are bots that can click that link, too." How do you weed them out while allowing genuine people to subscribe? Email validation is the answer.
Verify your contacts regularly
You can have a newsletter that's of great interest to your readers, but, as Tanase explains: "You have to use a clean list." Some of you may be asking how you clean an email list. "Email validation and verification is how you remove invalid or harmful addresses from your list."

Over time, email lists can go bad. People will use temporary email addresses just to get a content offer on your platform. Also, they make typos and enter a misspelled contact that will cause your emails to bounce.
Tanase goes on to explain: "Sometimes, it's just a plain case of people changing their email addresses. They ditch their Yahoo address because they want to use another service or maybe they get a new job and start using their work email." No matter why someone abandons an email address, if you keep it on your list, it will cause your email list health to decay.
"Eventually, you're going to be classified as a spammer and your emails will end up in the spam folder," the founder of ZeroBounce says. 
So, make sure to validate your contacts a few times a year to avoid bounces and boost your deliverability.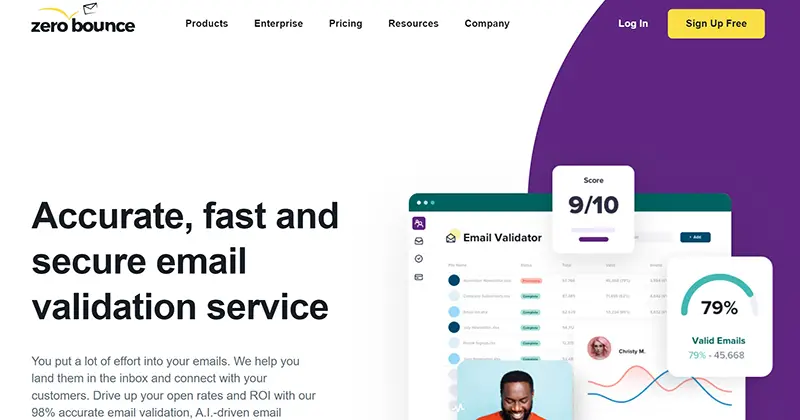 Don't email too sporadically if you want a list that succeeds
If you think about the businesses people trust and support, they are the ones that maintain credibility and dependability. "Some people who send out promotional emails, start out with a bang and then seem to lose steam," Tanase says. "That's not how you treat a list you care about. You have to nurture it like a garden. You can't water some seeds and then forget about it, but expect a beautiful garden." 
So, send your emails on a schedule, on the same day of the week and ideally, at the same time. "Some companies feel that since they don't have anything to promote, they can disappear until they want to sell something." This doesn't make you appear like a reputable sender. 
Furthermore, it will often make the email service providers think you're a spammer. "Your credibility will suffer if you don't adhere to some kind of a sending schedule."
A conversational tone can go a long way
A great newsletter feels like it came from someone you know. "The language should be clear, crisp and simple," Tanase remarks. "Show me an email that's too wordy or trying to be intellectual and I'll show you one that hasn't met its full potential." Why? "Because people think of it as patronizing, and that's never how you want your business to be perceived."
Before you send out an email, get feedback from someone you trust. Although you want your emails to be conversational, also keep in mind that you don't want to be too casual or crude. "The key is knowing your business and your audience," according to the entrepreneur. "If you run a beach and surf equipment, you'd want to have your emails reflect that. On the other hand, if you run a luxury hotel or restaurant, your tone may need a little formality."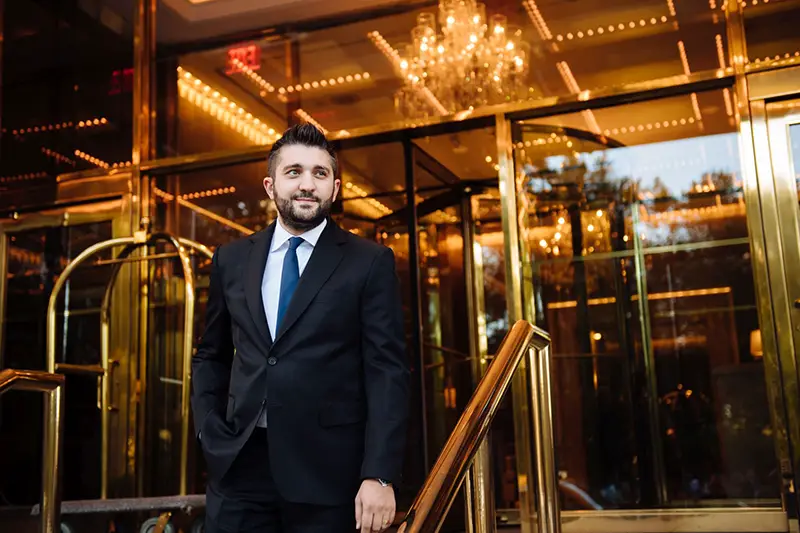 Effort and steadfastness pay off
Just about every company has an email newsletter and most customers have even grown to expect it. People around the world spend a lot of time in their inboxes: the average professional checks their email at least once every 37 minutes. 
But the question is: what email newsletters not only endure but thrive? 
"The two top qualities to guide an email newsletter are effort and steadfastness," says Liviu Tanase. "There's nothing that stands out more than a newsletter that's thrown together. That's standing out in a bad way. Even when people can't put a finger on it, they have a bad reaction."
So, think of your email marketing as a marathon. Practice by writing and sending newsletters consistently. Test different styles and approaches. It takes time to get to know your audience and what it likes and expects. Once you hit that sweet spot, show up and strive to deliver on your promise.
More about Liviu Tanase
Liviu Tanase is a serial entrepreneur and a Forbes Next 1000 honoree. He founded ZeroBounce to help companies around the world land more emails in the inbox and improve email ROI. Under Tanase's leadership, ZeroBounce made the Inc. 5000 list three years in a row and now serves more than 125,000 customers. 
You may also like: 4 Tips To Get You Started With Email Marketing