Click here to get this post in PDF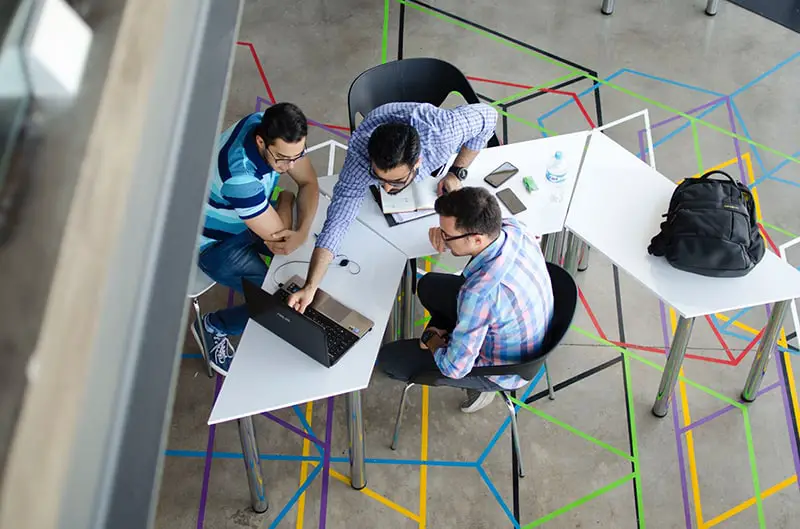 Over the years there have been some truly interesting studies when it comes to building a team. We've all heard of the forming, storming, norming and performing stages, but in truth, the theory is just the tip of the iceberg. Sure, it serves a purpose, but sometimes it's about going beyond this.
This is going to be the purpose of our article today. If you have inherited a new team at work, or even as part of your own business, developing them is a long-term and difficult task. Here, we'll break down four areas which you should focus on to make it all the easier.
Make an emphasis on celebrating success (and failure)
Quite often, many of us are very good at doing either one of these, but never both. Some of us will focus more on the successes, but ignore the failures of our work. Then others will do the opposite.
Suffice to say, to build an effective team, you need to do both. Sure, you need to review what went wrong and how you can perform better next time, but at the same time, you need to keep motivation levels high by celebrating success whenever possible.
The worst thing you can do is ignore both of these, which tends to result in low morale, and the development of a blame culture.
Build relationships
We mentioned some studies at the start of today's article, and many of these focus on building relationships.
This is an essential element of team building and in some cases, it happens very naturally.
This doesn't mean to say that you need to step back and let your team get on with things though. There can be ways you enhance your team relationships, with team building activities being one of these. These have come on leaps and bounds over the years, and there some examples of modern activities can be found at teamtactics.co.uk.
Emphasize communication
Particularly when a new team comes together, there are a whole host of unknowns. This is where you need to step in and ensure that information is being communicated as much as possible. Even if one member of your team isn't going to directly benefit from the said information, by being transparent in the early days you can make everyone sing from the same hymn sheet.
Verbal communication is obviously the best technique here, but in the modern-day world don't discount workplace chat apps as well. This can make sharing information even easier.
Make sure everyone has a role
Sometimes, in the art of building a team, you can just throw bodies together. You can gather team members, but these members don't really have individual roles. What tends to happen is that nobody quite understands what they are doing, and clashes occur.
As such, before you start the hiring process, map out what your project needs. From then on, assign roles, and calculate exactly what type of people you need. This should ensure that everyone works with each other, rather than in silos.
You may also like: How to Tell If an Employee Is Trustworthy