Click here to get this post in PDF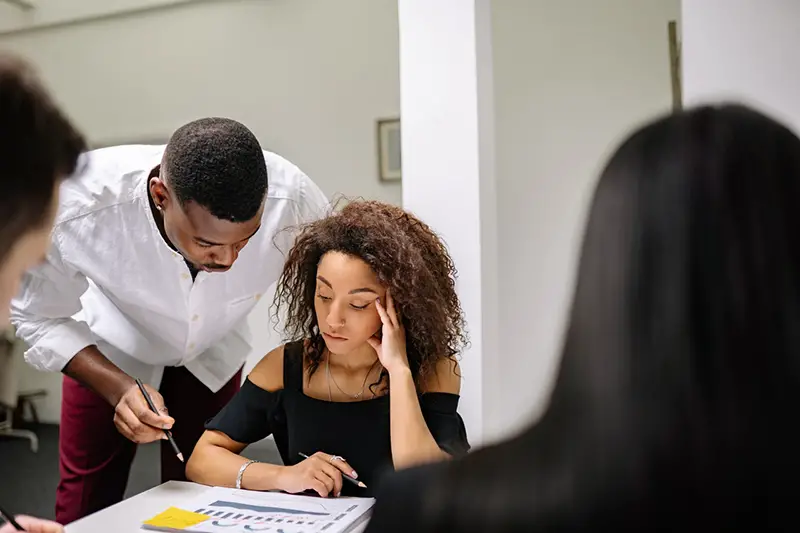 A lot of people are facing workplace harassment today. In fact, it has become very common these days. The worst part is many people don't have any idea about what causes workplace harassment and what should be done when being harassed. Many people keep quiet in such situations and this is what can land them in trouble. In fact, keeping quiet in such situations can ruin your job and turns your company's atmosphere into a toxic one.  
We have many attorneys who can fight for your rights at the workplace proceeding legally. In fact, they will try their level best to protect your job. Whether you are sexually harassed or wrongfully terminated simply contact an employment attorney. The employment lawyers from Pierce / McCoy are experts in handling employment-related cases. Visit their site online to schedule your appointment with their employment attorney Virginia Beach.
Workplace Harassment Types
Personal Harassment
This type of harassment can pull down the confidence level of an individual. In fact, he or she will be disturbed mentally by this type of harassment. Take a look at the below examples to know what comes under personal harassment. 
Offensive Jokes
Inappropriate Comments
Intimidation Tactics
Personal Humiliation
Racial Harassment
In this case, victims experience harassment because of their skin color or race or citizenship. Racial jokes, insulting comments, racial slurs etc. comes under this type of harassment. 
Gender Harassment
In this case, victims experience harassment based on their gender. Here is an example for you. Some people say that women cannot be leaders and such comments come under gender harassment.
Religious Harassment
Religious jokes generally come under religious harassment. 
Physical Harassment
This type of harassment generally involves in physical attacks. Kicking and hitting come under physical harassment. Destroying other's property also come under physical harassment.
Psychological Harassment
Psychological harassment can disturb the social life, work-life, mental health and physical health of an individual. Isolating an individual and spreading rumors about a specific individual come under psychological harassment. 
Cyberbullying
Sending improper messages and spreading wrong information about any individual come under cyberbullying. There are times when colleagues with wrongful deeds send below the belt messages to their co-workers intentionally. Here, you should step forward and raise such concerns to address them. If required, seek the help of a sex crime lawyer to the earliest. You can click thefloridatriallawyer.com and find out how they prove to be a helping hand for you. This is essential to get on the right track to deal with such cases.
Sexual Harassment
Touching your body without your permission, sending or sharing pornographic content, sexual comments etc. come under sexual harassment. Asking for some romantic favors to offer you a promotion or a job offer or hike also comes under sexual harassment. 
If you are going through any type of workplace harassment then the first and foremost thing which you have to do is contact your company's HR manager. Discuss with your HR manager about your problem and they will do their investigation and take necessary action on the opposite party if they find them faulty. Keep a copy of your complaint with you as well to use when required in future. Additionally, you also need to contact a reputed Portland employment attorney.
Keep all the proofs with you as they play a very important role in your case. Inform your family members about the situation and stay strong. Inform your family members as well to stay strong. Contact an attorney if you did not get a proper response from your HR. 
You may also like: Workplace Harassment: Know The Various Types And Ways To Deal With
Image source: Pexels.com