Click here to get this post in PDF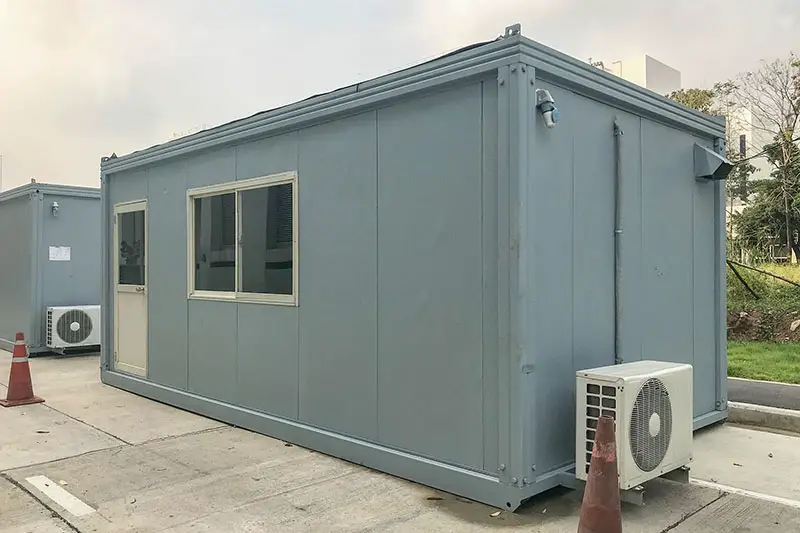 Ever since the shift from requiring workers to work in company offices to working from home is an option, doing your job at home most of the time can make you miss the refined and focused atmosphere in a work office.
Working from home allows for more flexible work schedules and deliverables but can also be very distracting and hinder progress. If you don't have the spare room for an office, why not consider getting a portable office from the likes of PRT Industries Portable Offices.
Portable offices are also a good option for those whose work has them always on the go and requires you to have an office to even start working.
What's a Portable Office and Why Should I Consider it?
A portable office is a refurbished building equipped with equipment you would commonly see in a regular office. It typically includes a ready-to-go simple power connection with its fuse box and internal finishes such as flooring, lights, insulation and walls. Air Conditioning, a kitchen and even a comfort room can be added to your leisure.
With all that, why should you consider getting one? The answer is simple and can come down to these two factors to consider:
Your home has no room space for an office but plenty of land to spare
Not everyone has the luxury of having multiple rooms to spare for an office, as some rooms are usually used for storage space or guest rooms. Furthermore, offices that are in your home are at risk of being filled with distractions as it is not isolated from everything else.

A portable office is a great way to solve this problem and can serve as a personal office space in your home. You can place it away from your home in your backyard or a plot of land you own without having to pay or wait a long time for the construction of office space. 
Your work involves moving from one site to another and staying for extended periods of time
Some jobs, such as ones that involve construction work, usually involve moving from one working site to another when on the job. For most businesses and firms in this industry, a temporary office is traditionally established near the worksite. It is important to have one as it serves to hold and process and logistical information during the construction project.
The downside of establishing a temporary office is that it costs materials and money every time you need one. This can prove counterproductive to the project as it only builds up on cost and resources. A portable office can solve this problem as it eventually starts to pay for itself when new construction projects require you to move from one site and another. 
What are the Other Benefits of a Portable Office?
Investing in a portable office also comes with several benefits aside from it being cost-effective and convenient. Other benefits for investing in a portable office are the following:
Eco-Friendly and Flexible
Portable offices are made from new or repurposed materials to fit your budget. Furthermore, they are available fresh and new or as second-hand products making them sustainable for the environment.
The design is also flexible as it can be modified to fit most office setups. It can perfectly be used for accounting and business management or IT work.
Despite being a cheaper option from setting up an actual office, a portable office doesn't undercut the materials used to make it. Just like a normal office, it is still made of high quality stuff from experienced workers making it just as good as a normal office.
Its Fast Construction can save Time
Although previously mentioned, the amount of time and resources you save from having a portable office slowly increases if you consider building a permanent structure every time. Furthermore, it doesn't take a lot of time to have one prepared for your needs as its relatively small and minimalistic design doesn't require too much time to build.
You may also like: Benefits Of Mobile Modular Portable Office Units
Image source: Shutterstock.com