Click here to get this post in PDF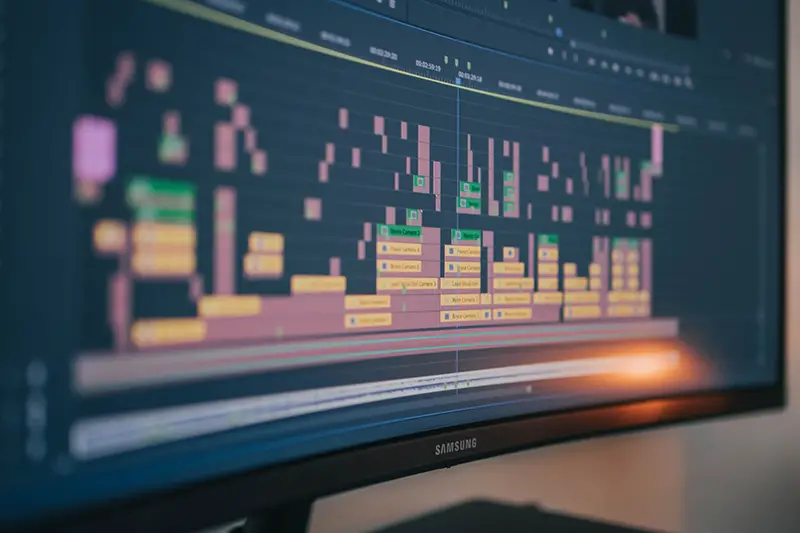 All kinds of businesses and organizations always involve at least one workflow. 
A car-wash business, for example, relies on a workflow to effectively clean and wash cars. The more efficiently this car-washing workflow is executed, the more efficient and productive the car wash business is in providing service to its clients. 
An optimized and streamlined workflow can help organizations complete tasks more efficiently and stress-free while also ensuring better communication and collaboration in the process. 
This is where workflow management comes in.  
In this post, we'll break down how to effectively optimize and streamline your workflow to ensure it's as efficient as possible so your team can get more done while making life easier for everyone. 
What Is a Workflow?
First, what is a workflow? 
We can define a workflow as a set of related tasks (typically sequential) that can achieve a purpose or result when performed. 
In a business environment, a workflow typically involves: 
A transformation of raw materials into processed goods
Processing of raw data into processed formats (i.e., an excel sheet into an annual report)
Movement of data/information from one person to another and/or from one team to another
The term "workflow" is often used interchangeably with "process" or "business process," but they aren't the same. Instead, "process" is just one of three different types of business workflows: 
1. Process: a workflow that is repeatable with predictable steps. For example, cooking a signature dish in a restaurant business. 
2. Project: a workflow with predictable steps but non-repeatable. For example, inventing a new menu in a restaurant business. 
3. Case:  a workflow that is both non-repeatable and the steps are non-predictable. Akin to finding a solution to a problem, for example, handling a customer's complaint in a restaurant. 
When discussing workflow optimization, typically, we refer to process optimization, although we can also use some of the principles to optimize a project or a case.
What Is Workflow Management? 
Now that we've learned about the concept of a workflow, what is workflow management?
As the name suggests, workflow management is the effort of managing and optimizing a workflow, mainly a process workflow, to be as efficient as possible. 
In practice, workflow management involves three different phases: 
1. Workflow mapping: mapping or documenting the workflow in a comprehensive workflow diagram. 
2. Workflow analysis: analyzing the workflow map/diagram with an assessment of KPIs, tools, and feedback from stakeholders to identify inefficiencies and develop an improvement plan. 
3. Workflow optimization: implementing the intended changes to make the workflow more efficient
Organizations can use workflow management software to perform these three different phases in a single solution, so they don't need to switch between software solutions or apps while performing the optimization, resulting in inefficiencies. 
While each workflow is unique, workflow optimization typically has three key objectives: 
Improving the speed of executing the workflow 
Using fewer resources when executing the workflow while achieving the same results
Reducing or eliminating friction between stakeholders when it comes to communication and collaboration
When implementing workflow optimization, it's crucial not to sacrifice one or more of these objectives. Organizations should not have to sacrifice the quality of the product/service for the sake of speed. At the same time, it should maintain the positive morale of employees by ensuring efficient and streamlined collaboration. 
Workflow Management: Step-By-Step Guide
As discussed, workflow management consists of three key phases: workflow mapping, workflow analysis, and workflow optimization. In practice, we can execute these three phases in just several steps: 
Step 1: Pick a workflow to optimize
If your business only depends on a single workflow, then you can skip this step. 
If your business only depends on a single workflow, then you can skip this step. 
However, most businesses have more than one workflow that are interconnected with each other, and while the end goal might be to optimize all these workflows, there's always the first step, and we should first pick one. 
How should you pick a workflow out of all the other ones? There are three main approaches: 
1. Strategic: picking a workflow that has the most significant impact on your business (will directly affect performance)
2. Reactive: picking a workflow with obvious inefficiencies and/or other issues to "plug the leak"
3. Customer-centric: picking a workflow that will directly affect customer experience
Step 2: Information gathering
Gather as much information as you can about the workflow. You can observe the workflow manually, as well as interview key stakeholders to identify the following information:
Listing out the tasks that should be accomplished in the workflow
Finding out the start and endpoints of the workflow
Who is accountable for each step
Different roles and responsibilities of the workflow's stakeholders
Information required to accomplish each step in the workflow (including to make decisions)
The more information you can gather, the better you can optimize the workflow on the next steps. 
Step 3: Map the workflow
Based on the information you've gathered above, you can now create a workflow diagram to get an accurate, visual representation of the complete workflow. 
The workflow diagram should be mapped as is, meaning it represents the workflow as it's currently executed and not the ideal, optimized workflow. So, your primary focus here is accuracy. 
Step 4: Analyze the workflow
Analyze the workflow diagram while considering:
Whether all steps are needed, or whether some of them can be simplified/replaced with more efficient ones/eliminated?
Does every stakeholder have enough information to perform their task?
Are there any bottlenecks or inefficiencies in the workflow?
Can the workflow be automated fully or partially?
Create a comprehensive improvement plan based on your analysis results. 
Step 5: Optimization, implementation, and follow up
Implement the changes from the workflow analysis on the workflow and update the workflow diagram as needed. 
Notify stakeholders of any change, including downtime, and ask them to test the changes to provide feedback. 
Assess whether the workflow is more efficient than before the optimization, and if not, go back to step 4 to re-analyze.
Wrapping Up
With workflow management, you can accurately map, analyze, and optimize your workflows so that you can ensure all your business workflows are as efficient as possible, which in turn can maximize your business's productivity.
You may also like: Four Ways to Manage and Automate Staffing for your Business
Image source: Unsplash.com