Click here to get this post in PDF
…and the technology that makes it happen!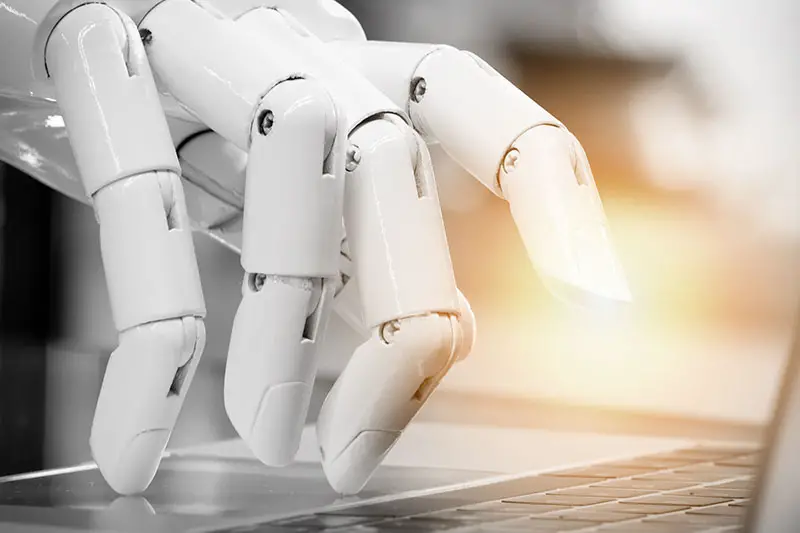 Many business experts can tell you that automating your employee processes is easy, reliable, and massively beneficial to your company!
While you may have a clear-cut vision in your head about how your business is to look and run front end to back end, your staff may not always be on board with the same vision until you clearly demonstrate what that vision is. There are a few ways you can do this and a few methods that will prevent kinks from blocking your flow of prosperity, should you employ them:
Use the Appropriate Software
Use Performance Monitoring
Hire the Right People
This list is certainly not conclusive, but these tenets are particularly central in ensuring you have a team that works well with your company or business.
Don't Be in the Dark With Technology
Essentially, if you want to get as much done for as little payroll expense as possible, then use various employee management software applications. For maximized efficiency, you want to have:
A pipeline for employee recruitment.
Onboarding and offboarding tools.
Vacation and event planning.
Project oversight and management.
Generalized HR functions.
There isn't much that an HR team can do that can't be replaced by semi-autonomous machinery. While that may seem cold, a lot of conflict and error in human resource functions are entirely preventable if humans are removed from the equation.
A few software programs that work well for this are ADP, Paylocity, iCIMS, Hire Mojo, and many more.
These different applications cover many things. Some take on recruitment. Some allow you to print debit cards for your employee's payroll. Some have adjustable widgets for scalability, and some have downloadable modules for training and much more. You can also use a service that customizes widgets for website integration, giving you a solution made for your site.
Monitor Your Employee's KPIs (Key Performance Indicators) and Compare and Contrast to Your Business
This is arguably one of the most cold-cut, efficient ways to manage your employees in how they are doing with their workloads and work environment. KPI monitoring software ideally monitors:
Turnover rate
Employee NPS
Successful hires (after a set trial period)
Internal promotion (where applicable)
ESI (employee satisfaction rate)
…And much more.
The available software for tracking employee KPIs exist to let you know how your employee population feels about their workplace, how often employees quit, whether your initial onboard and training programs are sufficient, who stays with you and grows alongside your company, etc. Some software that tracks these KPIs are also capable of providing a platform for communication, provide EIN verification, maintain training modules or even act as a general work hub for your employee.
Knowing this sets you up to hire people who are better and better fits for your business as time goes on. It also mitigates the threat of high turnover rates – a costly issue often caused by a lack of communication and resolution on an employer's part.
Use the Plethora of Online Hiring Platforms Available
With sites like LinkedIn, ZipRecruiter, Indeed.com, and many more, you can easily access as many online employee profiles as you wish, all in the comfort of your own chair. Most of these sites are job aggregators, which means you, as an employer are the one in demand online. The many people who sign up to use these sites are majority-worker. Your business is the prize. With that in mind, investigate knowing that you have the time to find a good fit.
It's also a smart choice to use hiring software, designed to fine-tune your candidate sourcing to prevent fruitless and tedious interviewing processes. The software allows you to input your data and then it runs it through an online database of eligible candidates. Only serious responses make it back to you, taking out any and all social guesswork and fence-sitting. This recruitment software has all the benefits of online employee-searching while automating workflows, maximizing outreach, and ultimately, doing a better job zeroing in on more niche potential employees.
Another benefit of using software, and this often doesn't listen on software websites, is the fact that software attracts more serious candidates across the board, who must also use the software (in comparison to those who simply sign up for a website).
Because your employees are essentially every part of your business except for the head, they are your most precious asset. Their ability to work well and with experience is what will make your business shine, and these components provide the key features of true employer investment.
For more insight, take a look at some professional advice blogs!
You may also like: How Business Automation can Help Your Company Grow
Image source: Shutterstock.com