Click here to get this post in PDF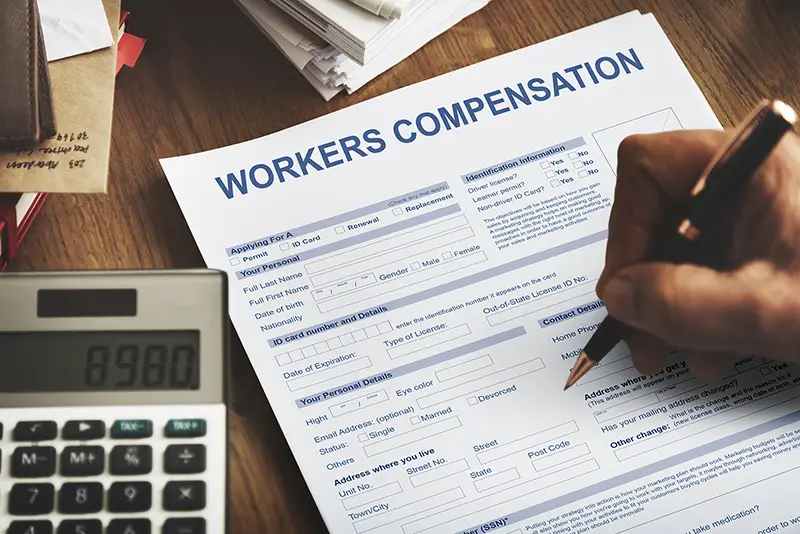 A work-related injury will almost always need seeking medical attention from a licensed physician, as well as the assistance of a worker's compensation lawyer in Atlanta. After that, the doctor will permit you to return to work, but with limited responsibilities. This implies that you will be unable to complete all of the chores that you were able to complete when you were healthy, but you will be able to complete certain lesser ones. You will, however, be required to complete a light-duty release form before you may return to work through WC-104, so here's what you should know about WC-104.
What Is the WC-104 Form Used For?
To lower your financial benefits from temporary complete disability to temporary partial disability, an employer or insurance company must file a WC-104 form with the Social Security Administration. A medical record is included with this form, which indicates that the employee should only be assigned to light duties.
Filing WC-104 has a Limited Time Frame That Your Employer Should Observe
According to state law, the WC-104 form must be filed by your employer within 60 days following the claimant's clearance from light duty. This is why, after you obtain the WC-104 form from your employer, it is critical that you cross-reference the dates on the form with the date on which your physician-approved you to do light responsibilities at your job.
If you receive the form more than 60 days after the authorized physician has cleared it, it may be deemed void. To understand how the procedure works, you should consult with an experienced worker's compensation lawyer in Atlanta. 
It is important to note that the release must be signed by a physician who your company approves. If it comes from a referring physician, it may not be enough to meet the requirements. Using your attorney is the most effective strategy to ensure a smooth process in such situations.
The WC-104 Will Not Have an Immediate Impact On Your Benefits.
It is important to note that WC-104 does not immediately impact your benefits. For the time being, your benefits will stay unchanged. The completion of the form is the first step in the transfer from unemployment compensation to workers' compensation.
Reduced payments are not authorized by the worker's compensation carrier that is responsible for providing your compensation benefits. This will only occur after one year, following which you will be placed on light duty.
If you are still receiving temporary complete disability benefits after one year, your payments may be converted to temporary partial disability benefits and then the benefits you receive are determined by the month and year in which you were injured.
Reduced worker's compensation benefits can hurt your quality of life, making it difficult to make ends meet financially. Worker's compensation lawyers in Atlanta with extensive experience can assist you in preventing the insurance company from trying to take advantage of the situation.
What Should You Do If Your Employer Disregards Your Work Injury Claim?
Employers and their insurance carriers have precisely 21 days from the date of a claimed work injury to examine the occurrence and determine whether to refuse or grant benefits. Regrettably, you may discover, like many Georgia workers, that your job injury claim is being overlooked. This typical employer error may be extremely detrimental if you are unable to work, require several types of medical treatment, or are facing growing expenditures, but the good news is that you do have a remedy available to you. 
Why Do Businesses Ignore Workplace Injury Claims?
There are several reasons why employers opt to disregard work-related injury claims. It is possible that:
Your employer is either uninsured or does not have the required coverage limits. Take note that the law requires worker's compensation insurance for the majority of Georgia enterprises.
Your employer wants to avoid increased insurance premiums. This is referred to as noncompliance.
Your employer may argue that mitigating circumstances concerning your job injury exonerate them.
Certain employers allege that injured parties delayed reporting the incidents that resulted in their injuries, even though it is usually ideal to document your injuries immediately, Georgia law allows you 30 days to inform your employer of a work-related injury. Certain employers disregard workers' compensation claims for what they consider to be recurring or minor injuries. They may assume that such injuries do not need time off or medical attention. This is not, however, a decision that an employer may make. It is one that only a licensed medical expert can do. Additionally, Georgia's workers' compensation legislation protects against repetitive motion injuries and other minor ailments. Thus, if your claim is being disregarded for any of these reasons, you should pursue it.
Outright Refusal to Issue Weekly Checks
Whether your employer refuses your claim explicitly for any of the reasons outlined above or merely fails to take action, you will need to submit a formal claim. This is accomplished through the Georgia State Workers' Compensation Board (SBWC). While you only have 30 days to notify your employer of your injuries, you have an entire year from the date of the work-related accident to submit a formal claim with the SBWC. You can pursue this claim on your own or with the assistance of a worker's compensation lawyer in Atlanta. 
See To It That Your Employer Knows Your Needs
It is possible that you did not route your injury report to the appropriate department or individual or that your employer is simply unaware of your needs. If you are not receiving a satisfactory answer from your management or Human Resources, convey your demands clearly in writing. If your claim remains unresolved, you'll have a documented record of your efforts to both locate and utilize the right channels. This record can be disclosed to your attorney before filing a lawsuit.
Consult a Worker's Compensation Lawyer in Atlanta
Workers' compensation regulations are intended to ease the financial and psychological difficulties associated with workplace injuries. If you are injured on the job, your company should be attentive, sympathetic, and most importantly, responsive. If you are not receiving the answer you deserve, hiring an attorney is always the wisest course of action. You'll receive competent assistance through the claims process, and your attorney will guarantee that your employer and insurance comply with Georgia workers' compensation rules.
You may also like: What Kind of Benefits Can I Receive from Workers' Compensation?
Image source: Shutterstock.com