Click here to get this post in PDF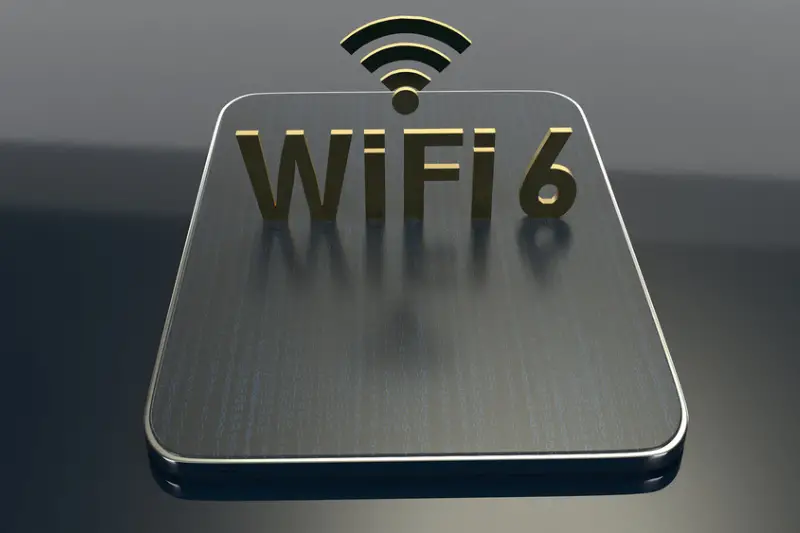 The magical Wi-Fi technology is about to get even more exciting. That's right, we are talking about the next evolution of Wi-Fi, known as Wi-Fi 6. Wi-Fi 6 is not only about providing you with faster speeds, it comes with a whole load of benefits that will change how we access the internet. 
Every internet user understands the value of internet speeds; with new and heavier apps and software surfacing each day, the need for speed is growing rapidly. Consumers are constantly in search of internet providers such as Rise Broadband internet to access higher and reliable internet speeds. Complementing these high speeds with the likes of Wi-Fi 6 will completely change the game. Here's what we can tell you about the new technology so far.
How much faster is it than Wi-Fi 5?
The existing Wi-Fi 5 technology is capable of providing you up to 3.5 Gbps of internet speed. This new technology is expected to provide you with speeds as fast as 9.6 Gbps, which is almost triple the potential of existing technology.
That being said, internet download speed is not the only thing that affects your internet experience. First of all, actually accessing download speeds as fast as 9.6 Gbps commonly is a farfetched assumption. This figure is a theoretical calculation. And even if you are somehow magically capable of accessing said speed, you have to consider other factors as well, such as bandwidth, hardware, traffic, data caps, and so on.
Which Devices will be Compatible with It?
Since Wi-Fi 6 routers have already made a debut in the US markets, the first question that comes to mind is "What devices are compatible with Wi-Fi 6?" Since the technology is in its early phases, we suggest waiting for a while and let the technology settle in. If you are eager to try, then here are a few existing devices that are compatible with Wi-Fi 6 technology:
iPhone 11, iPhone 12, and iPhone SE
Samsung Galaxy Note 20, Galaxy S20, Galaxy Fold 1, and Galaxy Fold 2
OnePlus 8 Pro and OnePlus 8T
PlayStation5
Samsung 8K Televisions
ASSU Chromebook Flip C436
If you do not have any of the above devices, you might want to consider switching to these devices or wait a little longer till newer models are introduced into the market.
What Added Benefits does Wi-Fi 6 Offer?
Wi-Fi 6 technology does claim to provide a significant increase in your download speeds. However, there are a couple of other benefits that this technology offers. For instance, Wi-Fi 6 technology expands a router's ability to communicate with an increased number of devices simultaneously without putting a strain on the network.
While the current technology can transmit data to several devices at once, but it slows down your network. With this new technology, an increased number of users could connect to the network without any negative impact on the performance of the internet.
Another neat advantage of this technology is the improvement of a device's battery life. Wi-Fi 6 technology claims to provide better communication possibilities, thus freeing up antennas and their need to constantly transmit. This way, it conserves considerable battery power.
Wi-Fi 6 Routers Worth Considering
These are some of the best routers that you might want to consider upgrading to if you want to experience the power of Wi-Fi 6:
This monstrous Wi-Fi router comes with 8 Gigabits LAN ports, 1.8 GHz 4-core processor, 2.4 GHz Bluetooth radio frequency, and a number of other phenomenal features. Whether you are an intense gamer or simply have an abundance of users, this is the router to go for.
ASUS RT-AX88U is a router equipped with limitless potential. Along with providing a simple setup and a user-friendly interface, it packs a heavy specifications under the hood. Not only is it a dual-band router, but it also provides 6000 Megabits per second data transfer rate, Alexa compatibility, Mesh network, and so much more.
The iconic ASUS ROG 3 smartphone has come as a blessing for gamers. It only makes sense to connect such a beauty with a router worthy of its association. ASUS ROG Rapture GT-AX1100 is a tri-band Wi-Fi 6 router that offers exceptional features such as 11000 Megabits per second data transfer rate, Bluetooth compatibility, 1.8 GHz quad-core CPU, and 2.5 G gaming port.
All in All
We are yet to discover more about this Wi-Fi evolution in the coming days. Wi-Fi 6 technology does seem to be full of promises and potential, but we will only get to know about the true picture once the technology is spread out on a common scale.
You may also like: Quick Tips to Help you Choose the Best Wi-Fi Router for Your Business