Click here to get this post in PDF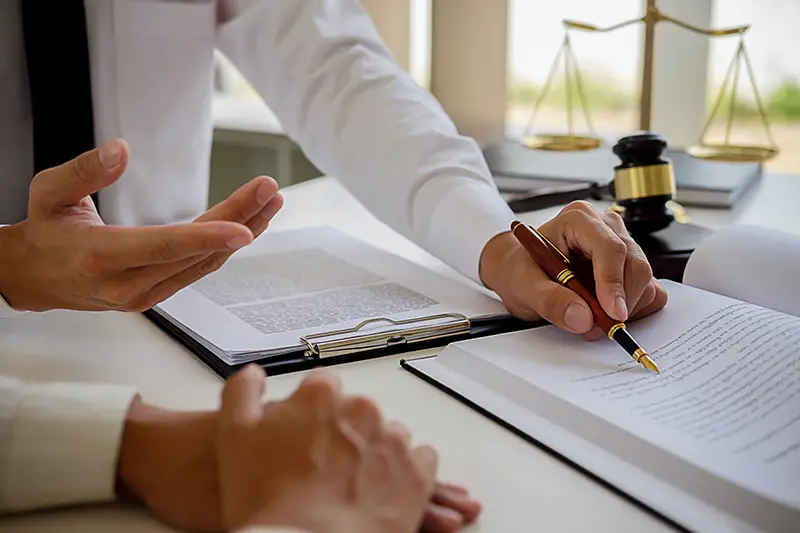 To be honest, there are lots of advantages to being a US citizen. As a US citizen, you can tread anyhow without the fear of deportation. But at some point, you may be stuck most especially when dealing with issues outside the frontier of the US. Of course, you'll need help. Who will you run to? An Immigration lawyer!
So, as a US citizen, why do you need an immigration lawyer? Worry no more! Here, we've found an answer to your question. Just relax, grab a cup of coffee and let's go!
1.  When Faced with Immigration Issues
You will agree with us that not every lawyer can help you with an immigration problem. An immigration lawyer is someone capable enough to handle any immigration issues. These immigration issues may occur while you are applying for visas, adjustment of status and lots more. Some issues may even occur when you are trying to interpret the very complicated US immigration law. So, you will need the service of an immigration lawyer whenever you are faced with any of the listed immigration issues. 
2.  When you need Foreign Workers
Even though the US is endowed with a lot of workforces, its citizens still complain about the dearth of workers in the country. Therefore, if you are affected by this crisis, you may resort to sponsoring a foreigner to work for you. But the procedure involved in sponsoring a foreign worker is no joke. It comes with lots of hitch and hassles. For instance, you need to interpret and fill some legal documents correctly, like the form I-140. 
However, with the help of an immigration lawyer, everything becomes a walk in the park. An immigration lawyer will assist you in obtaining the green card for your foreign worker and filling out these complex legal documents. 
3.  When you need to Reunite with Family Members
There are different ways of becoming a US citizen. Some become a citizen by birth, while some become a citizen through a green card. It is a known fact that those who hold citizenship by green card are originally a migrant that has kinsmen beyond the border of the United States. So if you belong to this category, you may need to reunite with your family members by sponsoring them to join you in the US. If you must do this, you need to go through the visa sponsorship programme. 
This programme will permit you to reunite with the major component of the family, starting from your parents to your children. If you are to sponsor your child, they must be unmarried and not older than 21. Aside from that, there are more complex rules you must follow to get this process done. 
So why not hire an immigration lawyer and save yourself from these complex procedures? An immigration lawyer will guide you while filling out all complex legal documents. 
The lawyer will also oversee the process from the beginning to the end so things won't go south. 
4.  During Sponsorship Withdrawal
As a US citizen who sponsors a family member or an employee, you can revoke the sponsorship if you wish. For instance, if your employee refuses to work, you can report to the USCIS. But, it is pertinent to know that the USCIS ruling may not be as quick as you think. Thus, the need for immigration advice. An immigration lawyer will help you monitor the process from head to toe and ensure proper things are done to foster rapid withdrawal.
5.  When Choosing Partner
Marriage knows no bounds. As a US citizen, you may wish to marry an immigrant who is on a temporary visa. Of course, you can't just go ahead with the marriage without following the proper procedure. As usual, the procedure comes with many difficulties and hassles, starting from transferring a temporary visa to a green card to the period while the prospective spouse has to wait. Therefore, you need the help of an immigration lawyer. The immigration lawyer will guide and advise you at every single stage.  
Final Thoughts
The role of an immigration lawyer cannot be overemphasized while dealing with immigration issues in the US. Besides, the US immigration law is very cumbersome. And if you are not acquainted with immigration law, you may spend years getting your case solved.
So, whenever you need to sponsor a foreign worker or your family member, you can't do without an immigration lawyer. What more? Get one now!
You may also like: The Top 6 Reasons Why You Need To Hire An Immigration Lawyer
Image source: Shutterstock.com