Click here to get this post in PDF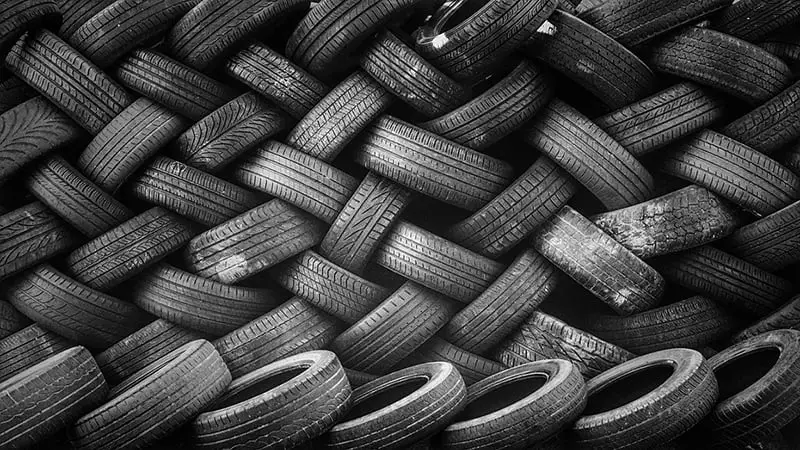 If you have visited several tire shops, then you've probably noticed that they have one thing in common – air compressors. Air compressors can be used for a variety of applications in tire shops. However, is an air compressor a must-have for a tire shop?
An air compressor is a valuable addition to a tire shop. You'll find a compressor invaluable because you can use it for a variety of services.
One of the most common uses of an air compressor in a tire shop is inflating tires. With a compressor in your shop, you no longer have to send customers to a different location when their tires need more pressure.
Are you about to purchase an air compressor for your shop? Here's a guide on how to optimize its performance and maintain it.
Extension tools that you need for an air compressor
Here are some tools that you might find handy if you have an air compressor in your tire shop:
Aftercoolers
Aftercoolers are not a necessity, but you'll find them to be an indispensable addition to your tools. An aftercooler is a heat exchanger that cools discharge from a compressor.
This tool enhances the performance of your compressor by removing moisture from compressed air. Aftercoolers also condense water vapor into liquid. This increases the density of the air generated by a compressor, making it more efficient. 
Roll cage
Every time you switch on your compressor, it vibrates against the surface that it is placed on. This vibration caused friction between the compressor and the surface.
Prolonged exposure to friction will cause wear and tear for your compressor. Not to mention, your tank can get bruised by the resistance, causing a leak.
Purchase a roll cage to protect your compressor from wearing and tearing over time.
Hose
A hose is an essential accessory for any air compressor. It is the means through which compressed air gets to car tires.
Typically, most compressors come with their hoses. However, you might want to purchase another hose if you feel that the original one is of a lower quality. Also, you might find that the original hose is too short for outdoor use or that it delivers less volume of air. This necessitates that you purchase a new one.
Air line lubricators
To guarantee the longevity of your compressor, the internal working parts need to be lubricated. Air line lubricators lubricate these parts through the compressed air. As a result, the need to repair or replace parts is reduced.
Air regulator
Your compressor might deliver air at 150 PSI or higher, but the tools that you have might operate at a lower level. For this reason, it is essential to purchase an air regulator. A regulator will reduce pressure, allowing your tool to run automatically.
Now that you know the tools that you might need to purchase for your compressor let's take a look at some maintenance tips.
How to maintain your air compressor
Here are some tips and tricks that will help you to keep your air compressor in good shape:
Clean the intake valves
As compressed air moves through the intake valves of your compressor, dust, and other nanoparticles will get sucked into the vents. With time, the vents will become clogged, compromising the efficiency of the air compressor.
Make sure that you clean all intake vents at least once a month. This practice will help to keep your compressor in the best shape.
Change the air filter
Since it is used daily, the air filter of your compressor traps a lot of particles and junk. The more your filter fills up with dust and impurities, the less capable of purifying air it becomes. Thus, you should ensure that you change your filter once every year.
Tighten the nuts and bolts
An air compressor is used multiple times daily, month after month. Daily use, coupled with the vibrations that come from the machine when it is in use, causes some screws and nuts to loosen.
Make sure that you tighten all loose nuts and bolts as soon as you notice them. Remember to only turn the nuts and bolts to the point where they no longer move. Avoid over-tightening them as this could strip the bolt.
Inspect the hose
Pressurized air passes through the hose of your compressor every day. Even though the hose is made to withstand the pressure, it can begin to show strain with time. 
Inconsistencies in pressure can make the strain on hoses much worse. When the pressure is too much for a given period, the hose expands. If this period is followed by a period of low pressure, the hose contracts, not forgetting that it keeps being moved around throughout the day.
Eventually, these occurrences will take a toll on your hose. Make sure that you regularly inspect your hose for wear and crease. As soon as you notice them, purchase a new one to avoid rendering your air compressor inefficient.
What should I do if my air compressor develops rust?
Most machines rust as they age, but when it comes to air compressors, rust is your worst enemy. Rust leads to corrosion, and when air interacts with corroded parts, it becomes corroded too.
Over pressurizing a tank that is corroded is risky as the tank could explode. How can you prevent your compressor from rusting? What should you do if your compressor develops rust? Let's find out.
When air is at a high pressure, it produces water vapor which mostly escapes through the nozzle. However, some water vapor can be trapped in the tank, condense, and turn into liquid. When this liquid reacts with the iron in the tank, it forms rust. This rust will slowly eat away your tank from the inside.
To prevent rust from forming, drain your tank regularly. Doing so will help you to get rid of any water or water vapor that is trapped inside the tanks. Additionally, you can use the aftercooler to prevent water vapor from getting into the tank. 
An aftercooler traps warm air and cools it before it goes into the tank. This reduces the amount of moisture that forms in the tank.
If you notice rust in your tank, do not scrape it off. Scraping rust of corrodes the tank further, increasing the risk of explosion. Instead, call in a professional so that they can assess the damage caused by the rust and recommend solutions.
Investing in a good air compressor can be the best thing yet for your tire shop. Once you get a compressor, do not forget to use the tips discussed in this article to maintain it and optimize its performance.
Also read: Air Compressors: Types That Should Matter for Your First Buy