Click here to get this post in PDF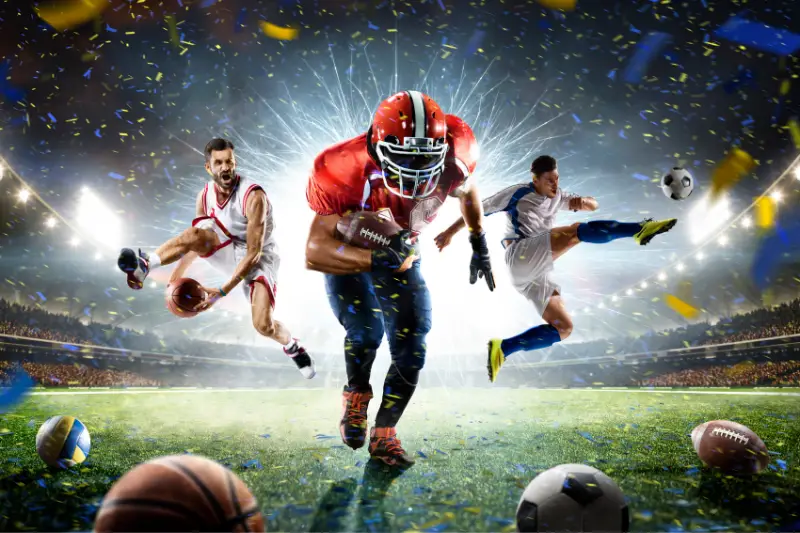 The sports market has grown by 8.2% every year between 2016 and 2020 in The Netherlands. In four years' time, total spending in the sports market has therefore grown by 27%. That equates to € 341 million.
Many factors bring about such high spending in the sports industry. Aside from the increased thirst of sports fans to see their favorite players and teams back in action from the recent pandemic, more companies saw the promising advertising and trade revenue benefits of getting affiliated with sports players and teams. The popularity and winnings of players influence consumers, making them top celebrity icons for brand endorsements.  It's not surprising to know the efforts sports management agencies put in to discover new sports talents because of the booming industry's high demand. Sports agencies, such as A.K.E Sports Management, identify the best players and guide them to succeed in their careers. They help promising young players sign their first professional contracts, discover commercial opportunities, and promote athletic development. Moreover, sports management agencies have dedicated professionals who provide athletes with fitness, mental health, and nutritional advice to ensure they're ready to give their best in major competitions.
Which sports are responsible for this growth? Who will benefit from this growing sports market?
Popular sports in the last 6 years
The sport that is responsible for the majority of the turnover is still fitness (19%). The share of this sport has been increasing since 2013, although this growth is slowing down somewhat. Running, for example (compression stocking products) (14%) and hiking (13%) are in second and third place. These top three sports together represent almost half (49%) of the total functional sports market. The increase in expenditure is due to all the sports studied, except aerobics/steps/spinning.
Winter sports on the rise in 2021
Winter sports is a sport that has been on the rise for years in terms of turnover share and this year it comes to a share of 9%. The other sports – including cycling, ice skating, mountain biking, climbing and dancing – have also grown in the share of turnover since 2016 (19%).
New players are enjoying market share in Holland
The sports market has therefore grown by over a quarter since 2016 and we know which sports are responsible for this (to a greater or lesser extent). But who benefits from these positive figures? The growth will largely benefit online channels and webshops of chains and megastores that specialize in a particular sport. In the past three years, consumers have visited the local independent store, physical stores of a chain, running specialists and physical stores abroad less often. Fewer sports purchases (such as support socks) were also made at stores outside the industry, such as Aldi, Lidl and Action. A player like Lidl may be growing online. The research shows that online department stores with, among other things, a sports range and online stores such as Amazon or Gymshark are more often visited to make a sportswear purchase.
Because of the increasing interest of fans and companies in the sports market, the expectations are high. New sports-related business models, technologies, and other profit-generating platforms will emerge in the new year and beyond as players also greatly benefit from them. The sports market growth is irresistible and unbeatable.
What is the main motivation for buyers?
For 41% of consumers, a good price-quality ratio is the main motivation for choosing a particular store. That also explains why 31% of entrepreneurs experience Amazon or similar formulas as threatening. If sports shops cannot distinguish themselves on price, then the added value can be offered to the consumer in terms of expertise, experience or efficiency.
Consumers prefer to buy in sports shops with a wide range of brands. The interest to buy directly from a supplier did rise sharply from 17% in 2013 to 26% now. The turnover share of brands with their own sales channel grew from 2% to 6%. This trend is expected to continue. In 2020, suppliers expected to realize about 10% of their turnover through their own online channels.
You may also like: 5 Business Booms During the Pandemic
Image source: stock.adobe.com