Click here to get this post in PDF
Data is one of the most important assets in business today. About 94% of organizations say data and analytics are crucial to their growth strategies. So why pursue an MBA with a specialization in analytics? To stay relevant and become part of the digital revolution, you need data literacy. While a regular MBA will equip you with the managerial skills you need to be a great leader, specializing in analytics is an excellent way to future-proof your career.
What You Need to Know About an MBA With a Specialization in Data Analytics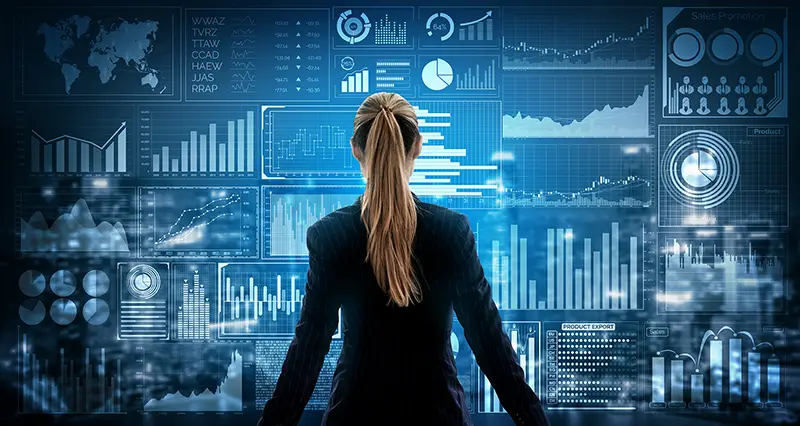 An MBA program with a specialization in data analytics introduces you to concepts like programming and database management. You can also choose electives that will improve your digital marketing skills. You will also learn about the quantitative techniques used by successful managers to enhance decision-making. 
This includes skills like risk analysis, linear programming, multi-criteria decisions, inventory management, network planning, and more. This is what makes an MBA in Business Analytics one of the most popular programs out there. The program covers core business fundamentals, and it also trains you to look at the business from a data-driven perspective. 
Apart from topics like management, leadership, finance, economics, and operations management, you will also take a look at data-focused topics like database management, regression analysis, marketing analytics, and data science in markets. If you enroll in an online program, you will likely complete these topics in about two years.
Benefits of an MBA With a Concentration in Data Analytics
There are several reasons you should consider studying for an MBA with a concentration in data analytics. This program will equip you with the following skills: 
Understanding the Meaning of Success
Each business has its own goals and a model for growth. You need clear, quantitative reasoning to help your organization achieve its goals. This will give your entire organization a sense of direction. Having data analytics skills will enable you to gather a lot of quantitative information and make projections accordingly. This will also enable you to turn the company's vision and mission into actionable steps. 
Develop Better Strategies
For any organization to achieve continuous growth, it needs a manager who is capable of coming up with thoughtful short and long-term strategies. Specialization in data analytics will give you the tools you need to formulate and execute effective plans for improving every aspect of how the business is run. With the right quantitative information, you will be able to spotlight areas that are ready for a transformation.
Data reveals untapped business opportunities and offers techniques to predict the impact of a different approach. By considering how the latest innovations impacted similar companies in related industries, a data analyst will be able to pick out chances to stay ahead of a differentiate a company's offering. The massive amount of information that can be analyzed can help to guide the creation of models for better decision-making.
Boost Efficiency
As a data analyst, you will be able to make more prudent use of resources. As a manager who has mastered analytics, you will be able to collaborate with other departments to boost efficiency throughout the entire company. By combining big data and prudent operations management, you will be able to complete tasks in a more agile and effective manner. 
For instance, with analytics, you can revolutionize your supply chain and ensure that products and services are delivered to customers as quickly as possible. In addition, because you will be able to monitor the progress of your business in real-time, you will know when it's time to restock products and if any urgent issues arise in the warehouse. 
Easy Interpretation of Data
The vast amount of information yielded by analytics can be a bit complex and confusing. However, once you get the necessary training, you will be able to easily interpret those numbers into direct, compelling arguments that can help you charter a different course for your organization. Also, part of data analytics is being able to convey the story being told by the data to a variety of audiences in both words and visualizations. Communicating what the data is saying is vital because it enables you to collaborate within and across teams. If you want to learn more about data analytics and deepen your understanding of business, you have several options. You can even look into some MBA analytics online programs. 
You may also like: Top 5 MBA Programs That Can Help You Grow Your Business
Image source: Shutterstock.com