Click here to get this post in PDF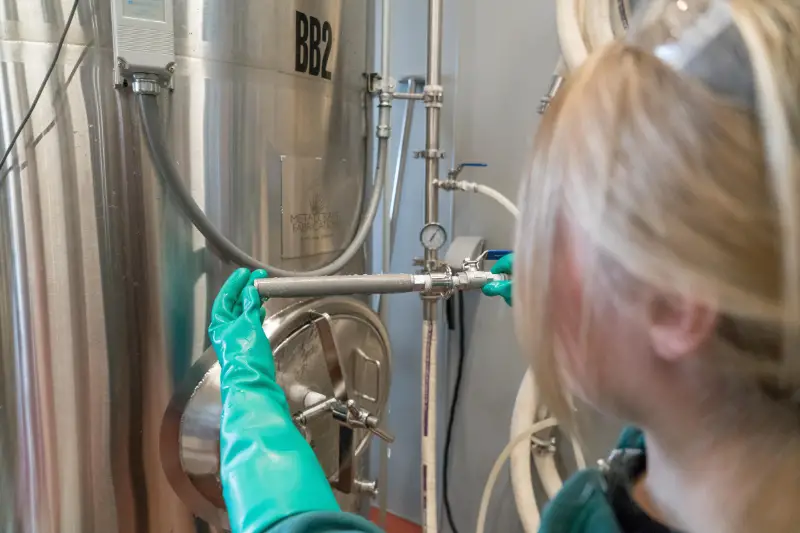 In the dairy industry, the right material can make all the difference. Dive in as we unravel the reasons why stainless steel manways have become an industry standard, ensuring unmatched quality, efficiency, and longevity.
Stainless steel manways in dairy industry
The dairy industry is marked by its stringent processing requirements, ensuring that the products reaching consumers are of the highest quality and safety standards. Within this context, the choice of materials used in processing equipment becomes paramount. When it comes to the dairy industry, the materials chosen need to maintain the integrity, purity, and freshness of the product, all while ensuring longevity and efficiency in operations. Among the myriad options available, stainless steel manways (https://inoxmanways.com/stainless-steel-manways) have emerged as a preferred choice, owing to their distinctive advantages which we will delve into further.
Advantages of stainless steel manways in dairy industry
In the dairy industry, stainless steel manways offer undeniable benefits. Let's dive into their key advantages.
Hygiene and safety
The non-porous surface of stainless steel is inherently resistant to microbial growth, ensuring that pathogens and contaminants are kept at bay. Its smooth surface is not just easy to clean, but also resistant to residues, ensuring that every batch processed is as pure as the last. With these attributes, stainless steel manways significantly help dairy operations adhere to the strict hygiene standards set by regulators worldwide.
Strength and durability
Dairy processing can subject equipment to high pressures and mechanical stresses. Stainless steel, known for its formidable strength, is more than capable of withstanding these pressures, ensuring that equipment failures are a rarity. Beyond its strength, the durability of stainless steel means that dairy operators won't constantly be replacing or repairing their equipment. This resilience ensures uninterrupted operations and consistent product output, critical in an industry where demand is relentless and product shelf-life is a factor.
Corrosion resistance
The dairy industry involves the use of various chemicals and processes that can be corrosive. Materials that corrode not only compromise the structural integrity of equipment but can also introduce contaminants into the dairy product. Stainless steel, with its remarkable resistance to corrosion, ensures that the processing environment remains uncontaminated. Its ability to withstand the corrosive elements commonly found in the dairy environment, like certain cleaning agents and byproducts, ensures the longevity of the equipment and the purity of the products.
Economic benefits
While the upfront cost of stainless steel can be higher compared to some other materials, its long-term economic benefits are undeniable. Given its durability, the frequency of equipment repairs and replacements is minimized, leading to long-term cost savings. Furthermore, with its resistance to contamination and ease of cleaning, product batches are less likely to be wasted due to quality issues. This consistency and reliability can lead to enhanced trust from consumers and partners, indirectly boosting the financial health of dairy operations.
In summary, stainless steel manways, given their myriad advantages, play a pivotal role in ensuring that the dairy industry operates efficiently while maintaining the highest standards of product quality and safety.
You may also like: Benefits of Choosing a Stainless Steel Drain
Image source: Pexels.com