Click here to get this post in PDF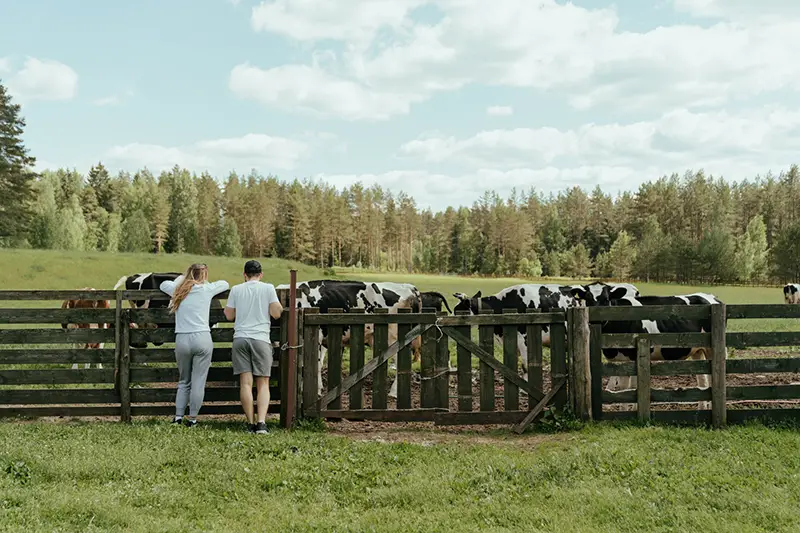 Dairy farming is a lucrative business opportunity in the US as milk, yogurt, and cheese are the favorite foods for Americans. While California and Wisconsin are the leading dairy states, others are fast gaining in the race as can be seen by those dedicated to precision farming NE. New entrepreneurs are keen to explore the domain because it brings a perfect mix of entrepreneurship, passion, and profitability. 
But making it big in the landscape can be challenging because the competition is booming. Moreover, rearing cattle is much tougher than having a big ranch, raising cattle, keeping them well-fed, and milking them. A lot more goes into transforming a dairy farm into a multi-million dollar business. Here is some expert advice that can give you a good start as an entrepreneur.
Never start without a plan
Dairy farming is a business, so you need to have a plan before diving in. It is even more crucial if you are new to the industry because you will need to educate yourself first. Planning requires more than deciding the number and breed of cows you want to start with. Dig deeper into details and list the requirements like land, labor, shelter, tools and equipment, water systems, and animal care. Consider ancillary requirements like marketing, insurance, payroll, and accounts. Once you have a complete list, it will be easy to assess the starting costs and maintenance requirements. It will help you decide on the initial capital. The business plan should also include market research and profitability projections.
Seek expert guidance 
Successful dairy farmers emphasize the value of expert guidance over everything else. Don't miss out on it even if you have a history with cattle and have spent your early years feeding and milking them at your family farm. The commercial segment is different. So only an expert can help with developing a successful business plan and designing your management system. Talk to other dairy producers in the business and attend open houses on local dairy farms. Check the systems they have in place and ask the owners what has worked well for them. Apart from farmers, you can also get useful information from nutritionists, veterinarians, bankers, and agronomists. The same applies to the logistics, such as when you're looking to invest in new equipment for the farm or maybe building a new structure to house livestock. There are lots of companies out there that can help you with the construction of Agricultural Buildings of the introduction of new tech into your workflow processes.
Have a cropping and feeding program in place
Once you have a plan and guidance, it is time to get down to work. The best way to start is by creating a cropping and feeding program for the farm. You will probably know by now that dairy cattle have specific nutrient requirements, and their yield depends on them. They need enough of these nutrients to produce milk, support themselves, and grow a calf. Seek a nutritionist's advice to develop rations for dry and lactating animals. You may consider grazing your cattle, feeding a TMR (total mixed ration), or using a combination of both. Grazing will require you to raise your own feed, so consider if you are willing to invest in the labor and equipment. Whatever you choose, have a well-defined program. 
Be prepared for milking 
After setting up a program for cropping and feeding the cattle, milking readiness should be on your checklist. It is perhaps the most important one because milk is your core offering. You must have the right kind of cow milking supplies and equipment at your farm so that you can gather and process the yield. These include milking machines, bucket milkers, portable milkers, butter churns, cream separators, milk pasteurizers, and more. Although the list seems long, these are long-term investments for any dairy business. You must invest in top-notch quality because they are essential for your business. When it comes to preparedness, you also need well-trained people to handle these machines.  
Develop a waste management plan 
A waste management plan sets you up for success, but it is something dairy owners often overlook. Experts recommend that you must have it in place right from the start because dairy cattle produce manure in large amounts. You may consider it a waste if you are a beginner, but it can serve as a resource on the farm if you manage and use it properly. Manure management can support the cropping and feeding program because you can use manure as a natural fertilizer to boost crop yield. A manure management plan may be essential from the compliance perspective, depending on the regulations in your jurisdiction. 
Remember that one size doesn't fit all
Even as you may learn the basics from textbooks and visit neighboring farms for inspiration, you need to understand that all dairy farms are different. The systems and processes will differ depending on your goal, resource requirements, and market needs. You may try your hand with diverse ideas, rather than taking a cookie-cutter approach to dairy farming. For example, you may diversify by selling crops for extra money. Creating a home-bottling plant is a good idea if you want to sell directly to consumers instead of giving a cut to the processors. Everything boils down to your creativity and spending capacity. 
Build your equity gradually
Another worthy piece of advice for new entrepreneurs is to focus on building your equity in the long run. It is a capital-intensive domain, as you need to make hefty investments in land, buildings, tools and equipment, and cattle. Over time, you may also consider adding new technologies and alternative revenue streams. It is practically impossible to have everything right away because capital requirements will be massive. The best approach is to start small and build up over time. It will help you achieve growth targets without risking your money or burdening your budget. 
Finally, you must understand that dairy farming is as much about science as it is about business. The success of your business depends on the cattle's ability to produce milk, live a healthy life, and have offspring capable of keeping the milk supplies flowing year after year. You will need to invest in detailed programs for animal health, nutrition, reproduction, and calf care. At the same time, you have to manage the logistical and operational aspects of running the farm. It requires a combination of education, business acumen, passion, and commitment. Having them all sets you up for success. 
You may also like: Consider Some of the 5 Important Skills of a Successful Entrepreneur
Image source: Pexels.com