Click here to get this post in PDF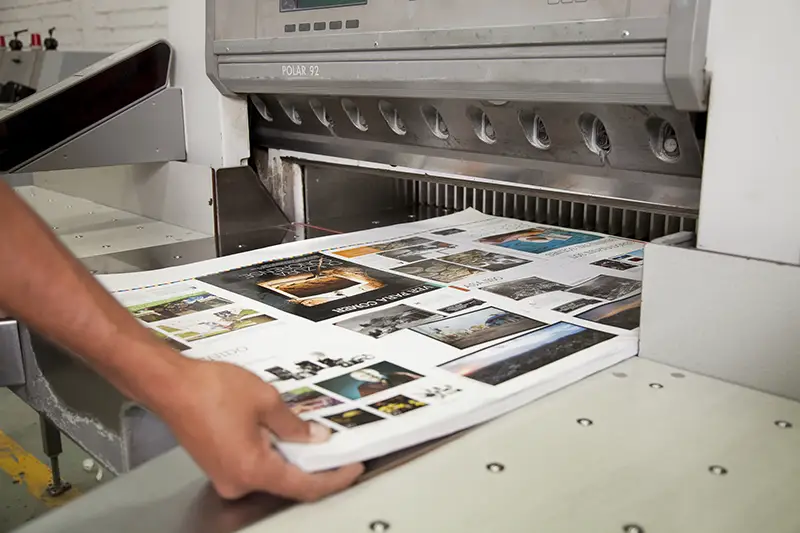 Printing is a task that cannot be neglected if you have products or services to promote. But the everyday printing process can eat away at most of your business's resources. Thus, require that you are willing to outsource your business printing.
But why should you use outsourcing? We have the answers for you. This article will highlight the benefits of outsourcing business printing.
Lower Costs
Outsourcing your business printing can lower costs associated with printing. Businesses that outsource their printing needs can save money on printers and supplies, as well as time and labor that would be wasted repairing and replacing them.
Outsourcing eliminates the need for a dedicated staff to manage printing needs and the associated costs, providing increased efficiency and quality control over the final product.
Saving Time
Business printing can be a time-consuming task. Outsourcing your business printing can save time and provide a cost-effective printing solution. You'll have access to print service companies with the latest printing technology and materials available.
They can help you create custom prints of any size and color, which allows you to reach your target audience with creative and impressive visuals.
Lower Your Carbon Footprint
Outsourcing your company's printing is an excellent way to reduce your carbon footprint. Professional printing companies are experienced in printing documents in an energy-efficient way. This means fewer emissions are released during the process.
Professional printing companies also use modern technology that reduces paper waste and energy use. You may also benefit from reduced office supply costs as you no longer need to buy and maintain your printing equipment.
Get Expert Advice
In today's business world, expert advice can be a great asset when deciding how to manage your business printing. Outsourcing your business printing comes with many advantages. You can rest assured that you are getting the best printing quality available.
Since experienced printers will be able to provide advice on the best materials and processes for the job, which can help you save both time and money. Having access to expert advice, you can ensure that your printing projects are always of the highest standard.
Free up Office Space
When your business takes on more work, storage space for paper and permanent office printers can become limited. Outsourcing an outside printing service can free up valuable office space for other uses. It also eliminates the cost of purchasing, maintaining, and stocking printer supplies.
With an outside printing service, you don't need to worry about running out of ink or replacing broken printers. Printing services can also handle small orders within a short turnaround time.
This reduces the frustration and costs associated with in-house printing.
Learn More About Business Printing Today
Outsourcing your business printing can be a wise decision when done properly. It can save you time, money, and manpower. With outsourced printing, you get valuable and reliable services at a fraction of the cost, with no long-term commitment.
So, make the right choice, invest in outsourced printing today, and reap its many benefits!
Did you find this article helpful? Check out the rest of our blogs!
You may also like: Why Outsourcing to Freelancers Is Good for Your Business
Image source: Depositphotos.com