Click here to get this post in PDF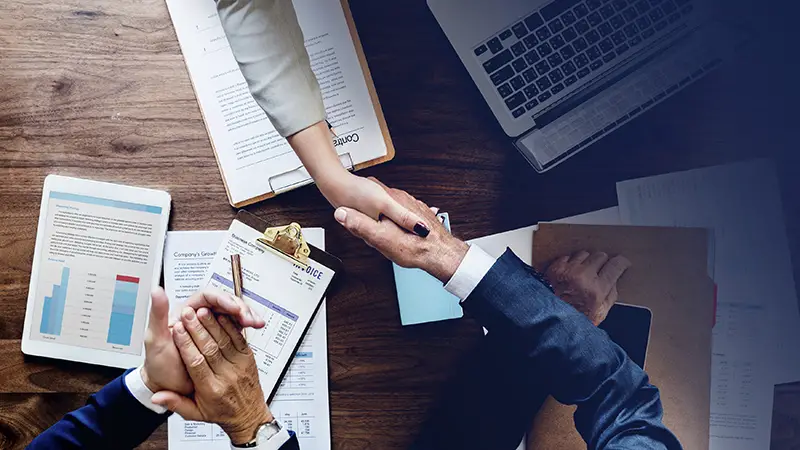 Freelancers contribute billions of dollars to the global economy. If you are running a business or heading an organization, it is the right time to look into the advantages of outsourcing to freelancers. 
To make the right decision, you should be clear about why businesses opt for hiring freelancers and how this move can affect your business. Let us look at some of the benefits and shortcomings of working with freelancers. 
Evolving Business Requirements 
The needs of your business are constantly evolving. For any organization, last year's priorities might not be relevant for this quarter. Needless to say, the requirements will certainly change moving forward.
Large companies might be able to offer employee training to help their staff keep their skills up-to-date. But this isn't the case with everyone, especially small business owners. This is where freelancing can be of great advantage. 
For instance, suppose your business focuses on content marketing for this quarter. Instead of hiring a full-time writer, you can look for freelancers who can work for you on a contract basis until you achieve the goal. 
There are several platforms often sought out by students to complete their assignments on a need basis. They ask someone to "write my college paper service" by WritePaper, and they also have the freedom to choose the specific writer they want. Similarly, marketing agencies also take the same approach to finding talented creators suitable for their ongoing campaigns. This can save resources as well as time. 
Find Top Talent 
When hiring an employee full-time, businesses have to offer not only their salary but also benefits. When multinational companies offer packages with attractive benefits, small businesses might not be able to offer the same for top talent. And as such, they won't be in a position to hire who they want. Consequently, this will also affect your company's ability to accomplish the best results. 
When working with freelancers, you will be on a contract basis and need to pay them only for the specific worth they do. You can also work with freelancing agencies that already have a team of professionals. These agencies will handle the task of putting together a top team and will ensure competitive results for your project. 
Focus on the Core Business
Another benefit of hiring freelancers is that it gives business owners the opportunity to focus on the internal tasks of the organization. For instance, you can hire a freelance virtual assistant to manage your schedules, so you need to spend time trying to remember all meetings and appointments. 
As another example, if you are a business owner with a great idea but do not have the design talent to pursue that, you can work with a freelance designer to make adjustments. And at the same time, you can focus on selling the product – which might be your forte. 
These days, you do not have to worry about quality control when it comes to outsourcing to freelancing. Rather, freelancers can represent your business with high standards – as they need positive reviewers from their clients to bolster their careers as well. 
Save Money 
Cost-cutting is perhaps the most obvious reason for businesses to consider hiring freelancers. It helps avoid large investment that goes into the process of hiring. Moreover, by working with freelancers rather than full-time staff, a company can convert its fixed costs into variable costs. This can help the business control its capital costs. 
Additionally, it can also save labor costs as you need to invest in purchasing office equipment, providing medical benefits, or other employee policies. 
This will make room for focusing on other parts of businesses that need more capital. These days, it is possible to find freelancers for virtually any task – including design, writing, accounting, financing, marketing, coding, and more. 
You can even find student freelancers who are just as talented as professionals who are willing to work at lower rates to gain experience. 
Increase your Workforce 
One side of outsourcing to freelancers is that you can save money. On the other end, if cost-cutting isn't your priority, then you can think of how you can double or triple your workforce by hiring freelancers.
This will allow you to have more resources to grow your business, focus on research and development, and offer excellent customer support to your customers. Overall, the strategy can be fruitful for you in more than one way. 
Flexibility 
Apart from the financial side of things, working with freelancers can also allow you to be more flexible. They do not have to work from nine to five – which means that you can hire them for a specific time based on your requirements. 
Similarly, if they need to take some time off, they will be able to make up for the work in the evening. If you have more work coming up, you can simply hire more freelancers to manage the workload – during those specific weeks. Most of them will also be able to get back to you throughout the day, outside of work hours. 
Over time, if you like working with a particular freelancer, you can hire them for the long term on the same freelancing basis. On the other hand, if you do not like to proceed after a project, you can end the contract. This is one of the biggest appeals of outsourcing work to a freelancer. 
Risks of Outsourcing to Freelancers
All that being said, outsourcing to freelancers can also come with some downsides. Finding the right freelancer can be a challenge, and you might have to work with a few professionals to find the right person. 
Moreover, there might be cultural and communication barriers, especially if you work with someone from a foreign country. Therefore, it is crucial that you keep an open mind when looking for freelancers. 
In the gist, it wouldn't hurt to look into outsourcing certain tasks to freelancers. But remember that there is a bit of a learning curve involved. If you want to seriously consider building a freelancer workforce, then there is no time like the present to get started on it.
You may also like: Tips for Small Business Owners Looking to Hire Freelancers