Click here to get this post in PDF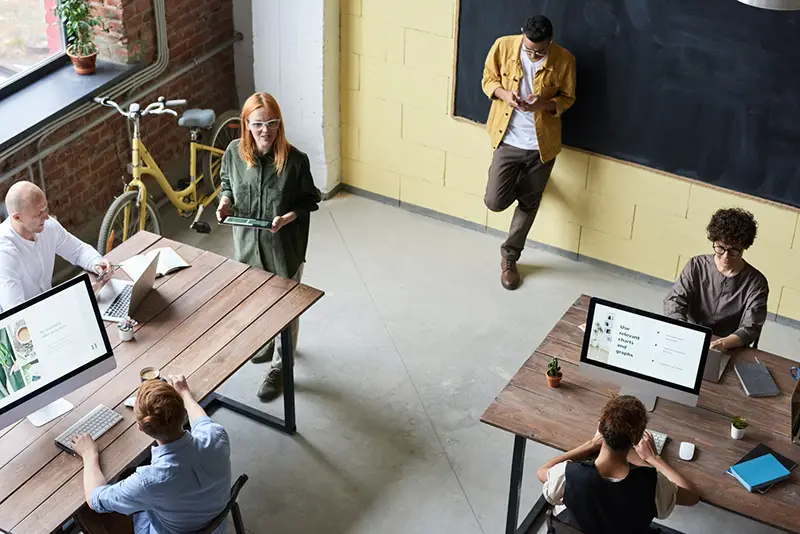 When it comes to pursuing business goals, the common objectives will surround revenue, profit, and growth. With this being said, a crucial aspect of business that will directly impact your ability to consistently achieve these objectives over time is in terms of the ability of your business to scale.
Scalability is a term that is often heard when it comes to businesses with a plan for growth, and whilst it is often associated with large businesses, it is just as essential to any small or medium business.  
What is Scalability?
Put simply, scalability in business refers to the extent to which a business can grow and adapt to changes over time. This means that resources, operations and the overall business model must be prepared for changes in the scale of business operations.
When it comes to the measures that a company may implement to ensure effective scalability, managers will need to consider everything from distribution channels and stakeholder relationship management, to documentation, the ability of specialised equipment to continue to operate to the required level, and more. 
When a company implements scalability, resources and overall business position will determine whether the process is achieved through a solution such as PMO 365, or is approached on a smaller scale. Regardless, a focus should be placed on a business's ability to expand and grow quickly, as well as its ability to maintain operational efficiency throughout periods of growth. 
The Importance of Scalability 
Given common business goals of growth and profitability, scalability is important as it ensures that your business can maintain growth once it is achieved. When further resources are needed surrounding the management of customers, reporting and manufacturing, a lack of scaling will mean that a business becomes inefficient or provides a poor-quality product, which can impact profitability, reputation, and overall success. Often, businesses will focus on expansion and, in the process, will fail once scaling issues come into play, thus pulling the organisation into a state of decline.
In addition to growth, scalability is important in adjusting to changes in consumer demand and the overall market – as consumer buying preferences change over time and with trends, the ability of a business to adapt and take advantage of these changes will be a key factor in determining its success. 
Scalability (and its importance) can also be explored in terms of economies of scale – in ensuring that business operations have the ability to expand with the business, benefits in the form of bulk buying, ability to take on greater risk, and greater efficiency will become apparent. Conversely, failure to implement measures of scalability will mean that diseconomies of scale have a more significant impact on business functions, with examples of this being in terms of internal and external communication, inefficiencies in management, and specialised equipment not suited to high output. 
How Big Businesses Have Implemented Scalability
When it comes to having a clear idea of what successful scalability measures are, consider the significant businesses of today. Apple, Google and Amazon all started out as small businesses – Amazon even began in a garage. Today, each of these businesses are industry leaders due to business models centered around scalability and growth. 
In particular, Apple provides strong examples of how networks can be utilised for scalability. Essentially, the 'network effect' is where business growth and an increasing customer base can result in increased value and growth. In various areas within their business, Apple takes advantage of this – consider the app store. In this business situation, developers and users create value for each other. As an increase in users creates a higher demand for apps, the supply will grow to match demand, thus improving the quality of the Apple user experience. Entrepreneurs can also scale up their business operations by opting for mobile app development to offer services digitally and make their mark in the lucrative mobile apps industry.
In addition to this network effect (and contributing to it), it is also important to consider the importance of a rewards program in implementing scalability. This can provide an impactful and scalable way of developing customer relationships, as it offers personalised value through the use of automation and minimal ongoing resources. On top of the fact that a rewards program is scalable and will increase customer loyalty, it can also create its own network effect. Not only will a rewards program increase word-of-mouth marketing as more people utilise it, but it will also provide your business with data that is more and more accurate as your audience grows. 
Finally, a more obvious aspect of scalability that has been implemented in successful businesses is automation. Amazon is a perfect example of this, where automation has been implemented everywhere, from chatbots, advertising and targeting products to customers to warehousing and distribution. This automation can also be seen in the more diversified business ventures of Amazon, with examples of automation and AI implementation in Amazon's delivery services and even on Amazon Prime. 
Ensuring Scalability in Startups
Whilst implementing scalability in established businesses is one thing, ensuring that a startup is scalable is another. Therefore, there are a few things to consider when starting any kind of business. 
First and foremost, ensure that you have a scalable idea. While some areas of business (such as consulting and other services) do not scale well as they require expertise and interpersonal client relationships, other business ideas do. Creating a digital product is an example of a scalable business idea because once the initial product is created, incremental costs are low in reproducing it. 
Another important factor to consider is whether you want to outsource any of your business operations. For example, outsourcing elements of your business processes that aren't strategic will mean that you are leveraging external resources and managing your business structure effectively, where you can focus on the important things while scaling up the outsourced tasks when necessary. 
Finally, in the digital age of today, scalability requires automation. Businesses that are more reliant on labour will find scaling difficult, however, automating production and other processes, as well as ensuring that training is accessible and requires little resources, are examples of automation that will ensure changes to company direction or growth will be manageable. 
You may also like: Goals You Should Have For Your Business
Image Source: Pexels.com