Click here to get this post in PDF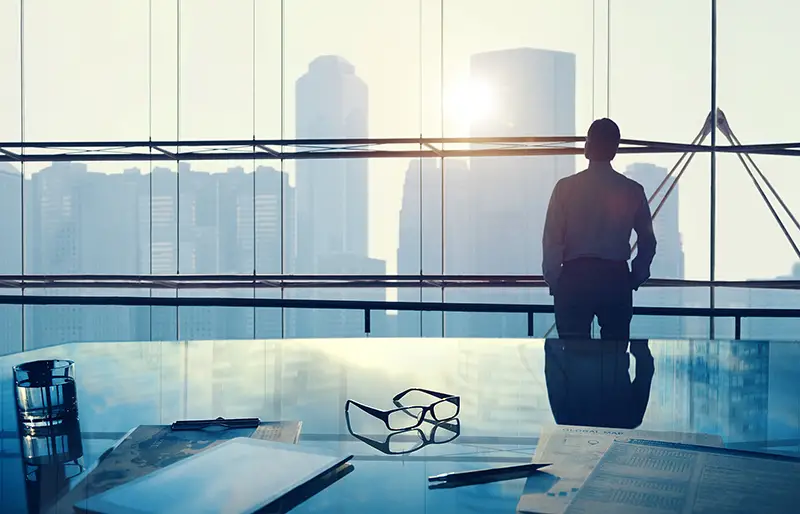 Goal setting is a crucial aspect of running any business. Goals represent critical achievements in your organizational strategy. They help to measure your initiatives and keep you focused on where you want to be in the future. Without setting goals, your business may struggle to function smoothly. In this article, we shall see how you can establish and achieve goals that would be beneficial for the growth of your business:
Identify your priorities: The first step is to think about your hiring priorities for the future. Look at your company's mission and contemplate how you can achieve it. Brainstorm concrete steps that would enable you to attain your goals and keep developing these over time. If you are collaborating with a team, encourage them to come forward with ideas initially and set aside any judgement at this juncture about the efficacy of ideas.
Perform as assessment: A popular business goal-setting exercise is a SWOT analysis. This is a strategic planning model which can be used to identify facts about your business. By identifying your organization's SWOT (strengths, weaknesses, opportunities, threats), you can think about the unique challenges and threats that your business faces before you set specific targets. 
Articulate specific steps: Translate your ideas into quantifiable steps. Set targets on the basis of how many consumers you wish to target by a given date, or how much profit you expect to attain. This step could involve eliminating some of the ideas that you came up with in the first step, and that enables you to clearly see the framework of your goals. 
Break down your targets: After you have developed a set of targets, consider breaking them down into smaller action plans that you can achieve. Business goals often tend to be long-term and require efforts, time, and plenty of work. By narrowing them down, it becomes easier to focus on what you wish to do at present and avoid becoming overwhelmed by the process.
Commit to your goals: Setting effective goals requires having clarity about what the goal involves. It also needs awareness of what type of efforts are needed and specific reasons as to why setting such goals is essential. Most importantly, you must set those goals which you can commit to. 
Commitment is vital for attaining success with goal setting in business. If you are unable to commit to goals, then it will be challenging to steer your business toward growth. Take time to carefully think of achievable targets, and make sure to remain focused on attaining them first. As you keep achieving smaller goals, it will pave the path for attaining bigger goals.
Track progress: A crucial part of successful goal setting is measuring how far you have come. Think about what keeps you motivated, and how that helps you accomplish hurdles. Use that as the guide to achieve future objectives. 
You can set a schedule for tracking progress by organizing weekly or monthly meetings that can help you evaluate how much you have accomplished and where your attention is needed. It might be useful to develop milestones based on time and progress so you can determine in advance whether you will reach your goal on time. 
Build a support network for your company's goals: Having a solid support system can assist you in reaching your goals on time. A support system can be beneficial to have in several ways. It can help keep you motivated and grounded in the face of obstacles. You can learn a lot from other people's backgrounds and experiences and that can give you a perspective that is different from your own.
Your support network includes everyone from friends, family, colleagues, mentors, and anyone else who wants to see you succeed. Make sure to have a strong set of employees who share the same drive for success as you.
Remain flexible: Though it is important to have a plan for success, things do not always happen according to them. When running a business, it is key to have an open mindset and remain flexible. This will enable you to adjust your goals depending on changing needs and refine your targets in a way that would ultimately help you achieve success.
Avoid thinking narrowly about changes like a lack of resources or extenuating circumstances. Think of every challenging situation as an opportunity to test your skills and resilience as a business owner. Thinking positively can often carry you through tough challenges.
One way in which you can keep your business secured from highly unexpected changes is by obtaining business insurance. Learn more by visiting this website.
Sources:
Gregory, Alyssa 2019, 10 Steps to Help Your Small Company Achieve Its Goals, The Balance Small Business, viewed January 21 2021, <https://www.thebalancesmb.com/powerful-goal-setting-steps-2951854>
Lucco, Joseph, 18 Tips for Setting Better Business Goals, ClearPoint Strategy, viewed January 21 2021, <https://www.clearpointstrategy.com/business-goal-setting/>
How to Set and Achieve Your Business Goals, Acquisition International, viewed 21 January 2021, <https://www.acq-intl.com/how-to-set-and-achieve-your-business-goals/>
You may also like: Goals You Should Have For Your Business
Image Source: Shutterstock.com