Click here to get this post in PDF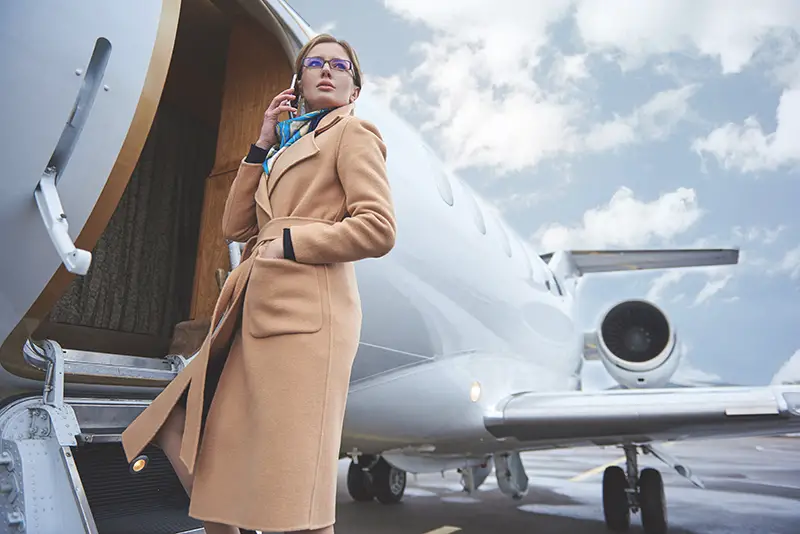 People often think of private jets as being a form of transport for the rich and the famous, but this could all be about to change. Flying privately is becoming an increasingly realistic and popular option with travellers and this can be attributed to a few different reasons. 
An Increase in Activity
The aviation industry was brought to a grinding halt during COVID-19 with travel restrictions in place and a decline in consumer demand, but now there is a return to (almost) normal with no travel restrictions in place. Interestingly, there has been a sharp rise in the private jet market, with Vista Global, one of the biggest private flight companies, fully recovering to pre-pandemic levels already. Many people are keen to go on holiday or arrange a business trip and flying privately is an appealing option.
Health Concerns
It is thought that one of the main reasons that private flights are rising in popularity is health concerns. Although restrictions have been lifted, the pandemic is still an issue, and many people still feel uncomfortable in indoor, crowded environments. Regular airline flights have always been known to be bad for the spreading of illness, so while the pandemic continues, it is understandable that people would prefer to fly privately.
The Easiest Solution
Another reason that private flights are proving to be popular is that they are more flexible than standard flights. With a standard flight, you run the risk of cancellations, delays and losing money on booked accommodation if the flight is cancelled. However, you can adapt the plan and respond to situations much easier with a private flight.
Personal Experience
Of course, there is then the luxury experience of flying on a private jet. The flight can feel like a vacation in itself with a plane to yourself, fine food and drink, 5-star service and fantastic facilities. This is truly a luxury experience that does not disappoint and something that many people have always dreamed of doing, so it is easy to see why many people are now deciding to fly privately. It is also beneficial for businesses as a way to accommodate busy schedules and provide the best possible experience for employees and/or clients.
It is easy to see why there has been an uptick in the popularity of private jet flights, especially at a time when many people are still feeling cautious about COVID-19. The industry is expected to continue growing, and many see it as the future of overseas travel.
You may also like: What Mobile Apps to Use for Safe Travels during COVID-19?
Image source: Shutterstock.com