Click here to get this post in PDF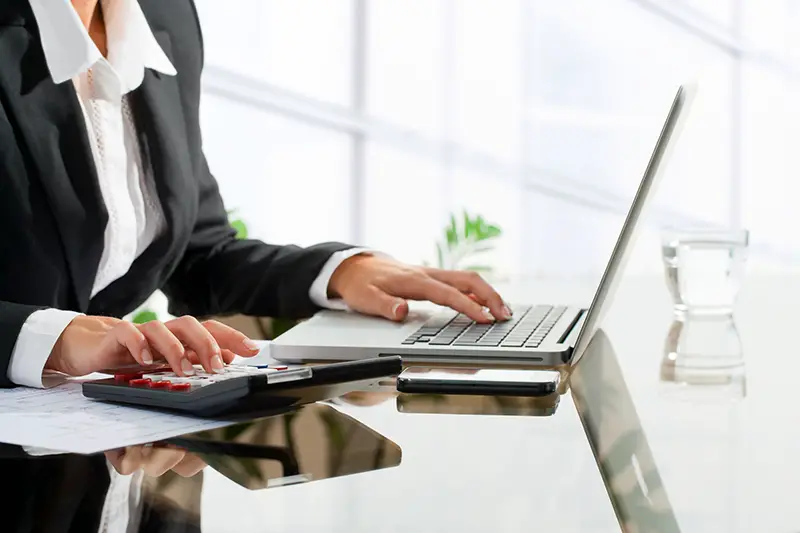 All businesses in the UK, incorporated or not, have statutory reporting obligations that they must fulfil. As a result, anyone trading in the UK will need to invest some of their resources, human, financial or both, to make sure they remain compliant with the applicable regulations and meet the stipulated deadlines. Payroll RTI submissions, VAT return submissions, Statutory accounts and corporation tax returns all have deadlines which could result in financial penalties if they are not met. Not only that but the submission made needs to match those made by other entities to HMRC. Failure to submit information which is aligned with the submissions of counterparties in transactions could result in an HMRC enquiry.
Most established businesses prefer to handle the regular financial reporting, typically payroll and VAT, by hiring an in-house accountant or sometimes the business owner dedicates a portion of their time to complete the work themselves. Alternatively, established small businesses prefer to hire a local accountancy firm to handle their accountancy issues.
However, there is a third option for startups that have only a few employees or a relatively low turnover; online accounting. It refers to the use of internet-based tools to handle your business's accounting tasks more efficiently and seamlessly. It can help you easily access accounting systems on a mobile app or a web browser. 
Online accounting has several features that a startup owner like you will find useful. These include real-time financial data access, data centralization and collaboration, simplified banking, in-built inventory, accounting scalability, and managed backups.
Cash-Strapped
Many startups have to carefully consider any product or service they pay for to ensure it is worth it. That is because expenses can easily eat up their cash reserves, reducing the amount of funding available to finance growth plans.
Statutory obligations are not optional, and so startups are increasingly seeking a more cost effective solution to remain compliant, which won't absorb the available cash they have for growth. In the early stages of a new business, every penny spent needs to be carefully considered. Otherwise, you'll end up in a situation where your business cannot pay debts due to misappropriation of funds or improper accounting practices. When this happens, you may receive a statutory demand, a formal demand issued by a creditor to seek payment from a debtor. To avoid this, applying certain accounting practices may be a great idea.
Each of the traditional approaches has advantages and drawbacks. If the business owner does the books, they will have less time to spend developing the business. They might make mistakes which ultimately take up more time to rectify and may result in fines or penalties if they hire an external accountant to do the work. It might be unaffordable.
Despite the advantages of traditional methods, online accounting has become increasingly popular today because it offers real-time reporting, analytics, and other relevant features. Moreover, online accounting represents a hybrid solution when a business owner and accountant can collaborate remotely to ensure reliable financial reporting in a minimum timeframe. This is where data centralization and collaboration enter the picture. When financial data is centralized, you can make it readily available for authorized users while preventing unauthorized access. Furthermore, collaboration with other users becomes much easier and quicker. Data can be accessed right when it's needed without long downtimes.
The best part is online accounting is budget-friendly. Rates are also more affordable as often the accountants are not located in expensive locations where they can meet clients.
Time-Poor
Cost saving is not the only reason that online accounting work suits small businesses and start-ups.
Often the main benefit of the online solution is a faster and more efficient service that saves both the accountant and the business time. Small businesses have less human resource available to meet with accountants and so being able to collaborate via the cloud keeps the time commitment down for both parties.
Online accounting helps small businesses save time because it does not require a one-on-one meeting to do the accounting, or at least not in real-time. If an issue needs to be resolved, this is done via email initially, allowing a business owner to respond in their own time or via Skype, where a discussion is required.
Digital Natives
Although startups are not necessarily technology companies many are often founded by digital natives. They conduct most of their marketing, sales, advertising, customer service, and recruitment through online platforms, at least in part because it can be very cost effective.
That is why many owners of startups are comfortable with solutions that are delivered entirely online. They do not miss the lack of face-to-face or even phone interaction and actually prefer to avoid traditional operations whenever possible. They also demand current information whenever possible and online accounting can deliver this better than traditional methods.
What an Online Accountant Delivers to Startups
In summary, then, an online accountant can bring the following advantages to a small business:
Take care of all compliance services at a lower cost when compared to traditional accounting;
Free up an entrepreneur's time to concentrate on growing the business;
Provide comfort that the correct submissions have been made and have been made on time;
Satisfy the desire of many startups to operate at the cutting edge of technology;
Provide real-time information to data focussed businesses
Also read: The Benefits of Hiring an Accounting Team for Your Business
About the Author
Chris Conway is the Managing Director of Accounts and Legal, a Platinum Xero Cloud Accounting Partner. Accounts and Legal use Xero to service clients both online and using a more traditional face to face approach, providing core compliance as well as business advisory services from offices in London and Brighton.