Click here to get this post in PDF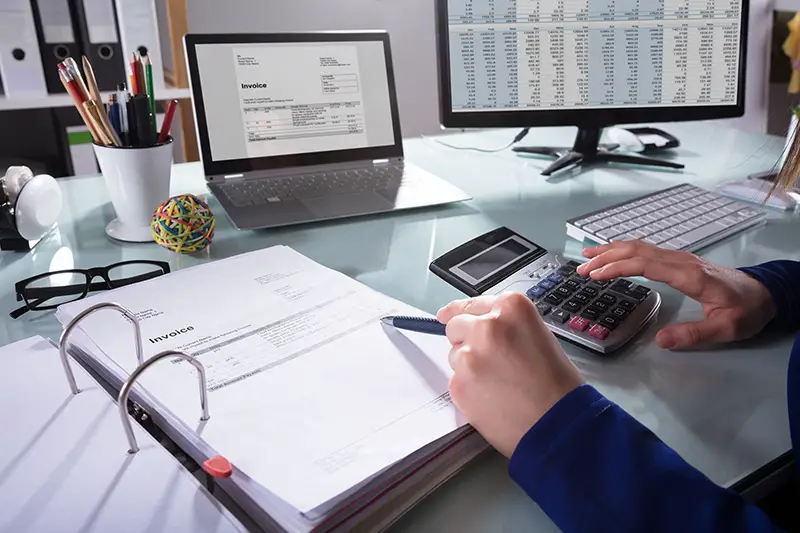 Choosing the right accountant or accounting firm is a crucial business decision because it affects the financial trajectory of the business. Accountants manage a company's finances and can impact its financial future. They help businesses to keep an eye on their expenses, provide helpful insights for reducing costs, and also help in tax and audits. Small businesses can save money on taxes with the help of a qualified accountant, but they may lose out funds if they hire a lousy one. 
Therefore, before you hire an accountant or an accounting firm, it is essential to pick the one that is right for your business. Here are some crucial things that you need to consider when hiring an accountant:
1. Make a list of services you would need
Some businesses need full accounting services, including bookkeeping, taxation, auditing, and management consulting. In contrast, others may only need tax and auditing services. It depends on the business size, whether they want full accounting services, or just a few necessary aspects. You can also list all the services you need and choose an accountant who can provide those specific services.
2. Choose the one having up-to-date Accounting Standards Knowledge
Accounting standards are continuously updated to strengthen the financial reporting structure. A competent accountant is up to date on accounting standard modifications, such as the most recent ones in the GASB 87 lease accounting rules. Due to these recent updates, leases are reported differently in financial statements, and businesses are now required to record the majority of leases as capital leases. Accountants can learn more about GASB 87 lease accounting standards to know how it affects the lessee and the lessor.
Businesses need to hire accountants and accounting firms who keep themselves updated with the latest changes in accounting standards. It is essential to ensure compliance with the policies of the accounting boards. 
3. Choose an Accountant with Certification
Understanding whether or not an accountant has a certification before hiring them is crucial. Certified accountants have a thorough understanding of tax laws and audits. They have earned their accounting certification from a professional organization like the American Institute of Certified Public Accountants. Most accounting firms also hire Certified Public Accountants (CPAs) to prepare the taxes of both small and large businesses. With their greater knowledge and experience, CPAs can add priceless value to your business and help you grow it. Although you can also hire non-certified accountants, it is not recommended, especially if your business is growing and you might need a loan in the future. 
4. Look for an Accountant with Relevant Experience
Both small and big organizations require accounting services, but each has different requirements to manage all corporate finances. If you have a small business, look for an accountant who can manage all your business finances, including bookkeeping, taxes, auditing, and financial reporting. If you have a large or growing business, look for an accountant who has worked with large companies before.
Accounting firms mostly work with companies of different sizes and have expertise in different industries. You can hire the services of an accounting firm whether you have a small or large business. Hiring an accounting firm is a wise decision for a small business that expects to grow in the future. With their greater experience and knowledge, accounting firms can handle the growing needs of your small business.
Another important thing to check is the software the accountant or accounting firm use. If they use different software than you, it can cause issues later on. It is better to look for accountants or accounting firms who are well versed in multiple software packages. And tech-savvy to learn new software based on cloud accounting.
5. Take recommendations from your social network
Searching your social network is the quickest approach to finding a reputable accountant or accounting firm. To assist you in finding an accountant, ask friends who operate businesses or are employed in related fields for recommendations. Verify the accountant's knowledge and experience in your business before hiring them. Keep your options open before choosing an accountant, and don't hire immediately. Instead, request three to four recommendations and schedule individual meetings with each accountant. Before selecting the ideal accountant, arrange at least two meetings.
6. Check the availability of the accountant
One thing that's most important in outsourcing any accountant is their availability. When looking for an accountant or accounting firm, ask how they can be contacted and if they are available anytime during office hours. It is important to know if you can call them to ask about anything rather than to organize a meeting with them to discuss petty matters.
7. Confirm the fees structure
Some accounting firms charge fixed monthly fees, while others charge by the hour. It is important to ask what fees they will charge before finalizing any accountant. Businesses with limited accounting requirements may choose to pay by the hour, resulting in cost savings. In contrast, growing businesses whose accounting is dependent upon accountants can opt for fixed monthly charges as hourly fees would be costly for them. A pro tip is to ask for the fee structure in writing to avoid confusion later.
8. Pick one who can save you money
Some accountants do more than manage your finances. They give you valuable advice on how to save your money. Accountants can look at your finances and give you suggestions to improve the processes to reduce costs or can also tell you when to lease equipment and when to purchase it. Leasing can not only reduce your costs but will also save money in taxes. A good accountant is like a business partner who will care about your business like their own. Always ask your prospective accountants the question of how they will increase the value of your business.
Conclusion
Once you hire a full or part-time accountant or an accounting firm, you must get the right one. A good accountant manages your finances and helps you save money. When looking for the right accountant, you need to check if they are tech-savvy, can work with multiple software, and can handle your growing needs. And most importantly, they have relevant experience and certificates and are available anytime. Ultimately, decide based on the fees they charge and how they can help you improve your business finances.
You may also like: The Benefits of Hiring an Accounting Team for Your Business
Image source: Shutterstock.com