Click here to get this post in PDF
Despite their relatively recent appearance, cryptocurrency is already impacting multiple industries. And as the experts are trying to understand the risks and benefits involved, many people still see cryptocurrencies as a twilight zone for online drug dealing and other illegal commerce. On the other hand, cryptocurrency transactions may alter the ways digital marketers reach out to potential customers. One way or another, both the general public and marketers need to pay more attention to these digital transaction methods.
In its pure form…
Cryptocurrency is a type of blockchain technology. Essentially, a humongous ledger of transactions, blockchain is an open and shared database that operates in a decentralized network format. It allows users to transfer and add information to it anonymously, without security compromises. Cryptocurrencies such as Bitcoin and Etherium are anonymous financial systems that utilize blockchain technology. So instead of using a credit card to pay for a product or service online, users can use cryptocurrencies. The figures speak of its popularity, while in November 2016 the market capitalization of Bitcoin lingered around $13.8 billion, at the time of writing this article it was $138.8 billion.
Where to buy cryptocurrency safely?
Today there are many platforms to choose from, but not all cryptocurrency exchanges are created equal. It is important to choose the best cryptocurrency exchange and keep your virtual coins in a safe cryptocurrency wallet.
We are lucky that today there are many services online, as cryptimi.com, which help us to understand better the cryptocurrency world and its threats, but things are not easy if you are still a newbie. So if you want to learn about cryptocurrency, or you want to invest in cryptocurrency or buy bitcoin, you can visit cryptimi.com today, and start earning money!
Consumer data tougher to access
On the other hand, the use of cryptocurrency may make it more challenging for marketers to collect valuable consumer data that they use in creating marketing strategies. Considering that 86 percent of internet users have tried to reduce their digital visibility, cryptocurrencies will make this more possible than ever. Massive Internet platforms like Google and Facebook collect huge amounts of user data that is available for sale. Marketers use this information to figure out audience segments, test ads, predict customer behaviour, generate leads, and much more. Since cryptocurrency will make many leads and customer information anonymous, individuals will be more in control over their personal information, while marketers will have to find new ways to collect consumer-sensitive data to fuel their strategies.
Reaching consumers might cost more
Among other solutions, marketers may override the potential lack of true consumer data by offering financial incentives to users who willingly provide their personal information. Instead of paying the platforms they already use, marketers can use blockchain marketing to help promote their brand. The blockchain technology, that cryptocurrencies are based on, makes it impossible for a single entity to own or control data networks, which means that control over data will be in the hands of each individual user.
What are the alternatives?
It's now being clear that audiences are fed up with low-quality, low-relevance content that is getting rained upon their heads. On the other hand, many users aren't ready to pay for good content. It will always be easier for a clickbait to go viral and generate leads through traditional ad models. Other funding models such as paywalls and subscriptions have had mixed success, as the Internet always offers free, ad-funded content. On the other hand, readers like to receive their content from a range of sources, without being tied to a single publisher. Perhaps the solution comes in cryptocurrency micropayments.
High-quality content through micropayments
Micropayments provide an alternative method to support high-quality content without binding users into a single, long-term subscription. The idea is that users will spend a small amount each time they view the content. If paid by the article, publishers will be incentivized to produce high-quality content that meets the audience expectations. On the other hand, if users feel tricked into clicking by a content source, they will stop making purchases.
Are they feasible at all?
One of the issues that are following many cryptocurrencies is scaling. Billions and billions of nano-transactions already take up a lot of computing power and induce significant fees. In order to bypass the inefficiency and expense of filing small transactions to the blockchain, some businesses use channels. Instead of recording every single transaction, channel payments are recorded as a collection, and the fee is charged on the whole amount. Compare it to paying a tab at the bar with your credit card. Instead of charging you for each drink, the bartender makes a record of every item and charges you at the end. This way, the number of transactions is minimal, which makes the system more efficient and cheaper. And while micropayments will probably never replace free content, they will hopefully provide a niche market for consumers who want great quality free of ads.
Social media follow the trend
Some of newer business-oriented social media platforms, such as 21.co and Steem, allow marketers to offer to buy users' purchasing and personal information that would otherwise be hidden. This is becoming possible because the number of people who are deciding to buy digital currency in order to make online purchases is increasing. One option is to buy bitcoin with PayPal. Online retailers now have to do the courting part, and it's on users to decide whether they want to follow. However, the problem is that an average customer might ask for greater compensation for their purchasing and personal data than platforms currently charge for the same kind of information. On the bright side, if the customer allows you to tap into their information, they are more likely to be interested in your brand.
At the moment, no one can tell with certainty what effects will cryptocurrency have on marketing. Even if it doesn't challenge your business marketing model straight away, it's a strong indicator of future digital trends. Even if the changes are not dramatic at present, marketers should waste no time and start exploring all the potentials of these blockchain payment methods.
You may also like: Creating Start-Up Capital: Reliable Investments
About the Author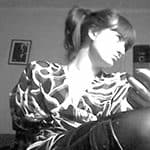 Carolin Petterson is a businesswoman and content marketer with years of experience under her belt. She has had the opportunity to contribute to a number of popular business and marketing websites.