Click here to get this post in PDF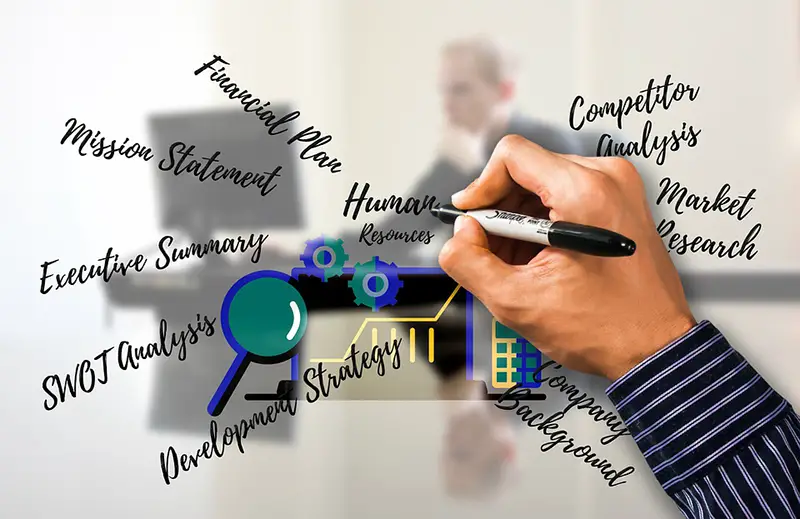 Undoubtedly, coming up with a business idea and launching your business is no walk in the park. It requires your efforts, time, and money to turn your dream into a reality. While you might be excited to launch your products or services and start earning right away, however, you can't do so without conducting proper market research. Put it this way; you can't run a successful business based on luck and assumptions. Instead, you need to have in-depth knowledge about the target market and customers to help your company grow.
Being a business owner, you must create marketing strategies and launch your products based on extensive market research. Are you wondering how marketing research can prove to be advantageous for your business? Well, then you have just come to the right place. Read on below to learn some critical reasons why market research is an essential tool for your business success:
1. MAKE WELL-INFORMED DECISIONS
Business owners are in charge of making decisions every day for the smooth running of their businesses. For example, the decision may be whether or not launching a particular product or service is the right idea. Or is it the right time to take a step for expansion, what should be the price of offers, etc.? All these decisions require accurate market research; only then the outcomes of the decisions can be fruitful. Instead of guesswork, market research will help businesses learn solid facts and make decisions based on these facts.
However, no matter how accurate data and information you acquire from your research. It all boils down to the interpretation of data. So if you wish to gain insight into consumers' psychology and understand market research, becoming a market research analyst might be an ideal option. Therefore, kickstart your career by learning how to become a market research analyst and take your business to the next level of success.
2. IMPROVE CUSTOMER EXPERIENCE
Picture this; you created an enticing message for your new product launch that your customers can't seem to ignore. You might be feeling lucky and excited that your target customer base is purchasing your products. However, your business performance and success should not depend on your luck. Market research can help you learn about your new and existing customers more effectively. That way, you can introduce products or services that target your prospective customers' interest, thus increasing your sales. Moreover, once you learn better about your customer base, you can reach out to them effectively and connect with them through different marketing channels.
3. LEARN POTENTIAL OPPORTUNITIES
Let's be honest; no business can survive in this highly competitive business world if it remains static. Thus, conducting proper market research helps you understand your target customers and the latest market trends. Learning these can help you take the next step – finding new opportunities for your business growth. For instance, you can identify products or services your relevant customers are looking for and discover new business opportunities for product bundles or add-ons. Furthermore, chances are some other small businesses are already serving your target customers. In that case, you can reach out to these businesses and initiate a partnership.
4. MITIGATE RISKS
Whether your business is just a startup or established, risks are an inevitable part of any business. However, no business can reach their highest level of success if they fear these risks instead of taking a plunge. And while you don't wish to become a stagnant business owner, you certainly can't shoot arrows in the dark. You must have a deep understanding of which risks you can take. With accurate information and knowledge, you can develop different strategies and lessen risks. That way, you won't be wasting your time and resources on initiatives that don't benefit your business. For instance, before introducing your new product in the market, you can test your design and identify any loopholes to avoid loss.
5. OFFERS COMPETITIVE EDGE
Do you think you must keep all your attention on your business success and shortcomings and avoid worrying about your rivals? Well, that might not be a good rule in the business industry. Paying heed to your business operations is crucial; however, you can't neglect your competitors entirely. Keeping an eye on your competitors can help you learn what strategies they adopt to make sales and profits. Thus, employ solid market research to not only gain insight into your customer base. But also learn about your potential competitors to stay ahead of them. You can identify dissatisfied customers of your competitors and aim to improve your products to fulfill their needs.
6. IDENTIFIES STRENGTHS AND WEAKNESSES
Every business' primary objective indeed is to grow steadily. However, you can only achieve consistent growth if you are aware of your strength and weak points. Knowing what you are good at or in which areas you lack can help you perform well. However, if you are not sure about your strengths and weaknesses, chances are your competitors might outperform you. Thus, conducting market research can help you determine where you need to focus or which areas need more attention. In this manner, you can also make the necessary changes to avoid any risks and become successful. 
FINAL THOUGHTS
There is no denying that millions of businesses launch their products or services daily in the present age. As a result, the competition is high at all times in the business world. Thus, conducting proper marketing research frequently is critical for all businesses, regardless of size or type. When done rightly, it can provide businesses with a bigger picture of customers' needs and preferences and help companies identify their problem areas. Also, it can help companies learn the latest marketplace trends and align their business strategies accordingly. 
You may also like: Market Research: Doing it the Right Way
Image source: Pixabay.com