Click here to get this post in PDF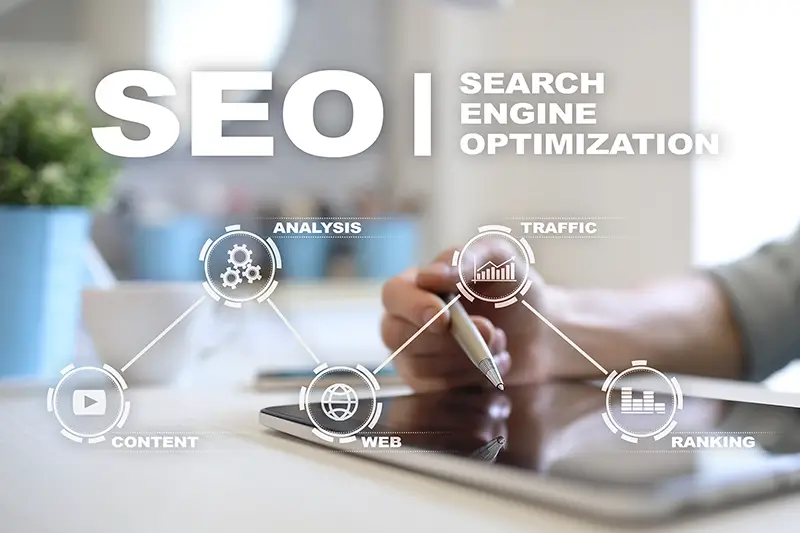 As a business owner, your desire is to see that your company is visible and easy to find on the internet. If you have a website, then you may have noticed that it does not come up at the top of you perform releant searches and your competitors are constantly showing up, it's time to look into SEO. For example, if you're a hair salon that specializes in blonde highlights in Austin, TX and you search in Google for "blonde highlights salon Austin," what companies pop up on the first page of Google? If it's not you, then you may be missing out on a lot of new customers. You might be shocked to know that there are things behind the scenes that can be done to improve local SEO Austin. It would be a good idea for you to have your website looked at by a professional company to increase your online presence.
Companies that have good SEO are at the top of the search results pages and are more likely to get the business of people who rely on search engines for finding what to buy or who to work with. Here are some of the benefits that businesses are realizing by putting effort into SEO.
SEO efforts can help put your website higher up on the search engine results pages, so it is noticed by more people searching online. SEO is driven by keywords that are related to the type of business you are running. Those keywords are then used in content and the wording of the pages to get noticed by the popular search engines.
SEO helps build up one professional image to potential customers. People who find you when searching for products, services, or answers will be more likely to trust your company if you show up high on the search results pages. Rarely do people go deeper than the first or second page when using a search engine. 
You will also have a better conversion rate between website visits and actual sales. This requires combining SEO efforts to boost your visibility with website improvements to encourage more customers to contact you or make a purchase. The easier your website is to navigate and understand the value you provide customers, the more likely new visitors will be to work with you. 
SEO may involve off-site efforts, as well. One example is securing articles or guest posts on other websites that link back to yours. Staying ahead of the game with off-site SEO is key to attracting new customers and getting a boost in rankings.
SEO is a relatively cheap way to better market your company. It allows people to find your services easier than the competition. And you do not have to spend tons of money to get your site recognized. SEO is built into every website and people just need to use it correctly.
There are a lot of things that you can do to get people to notice your company. SEO is the best and cheapest way to make that dream come true. If you have any questions about the process, just simply contact a company like MOTOZA SEO for more information.
You may also like: How Busy Small Business Owners Can Drive Traffic to Their Website – Effective SEO Explained
Image source: Shutterstock.com