Click here to get this post in PDF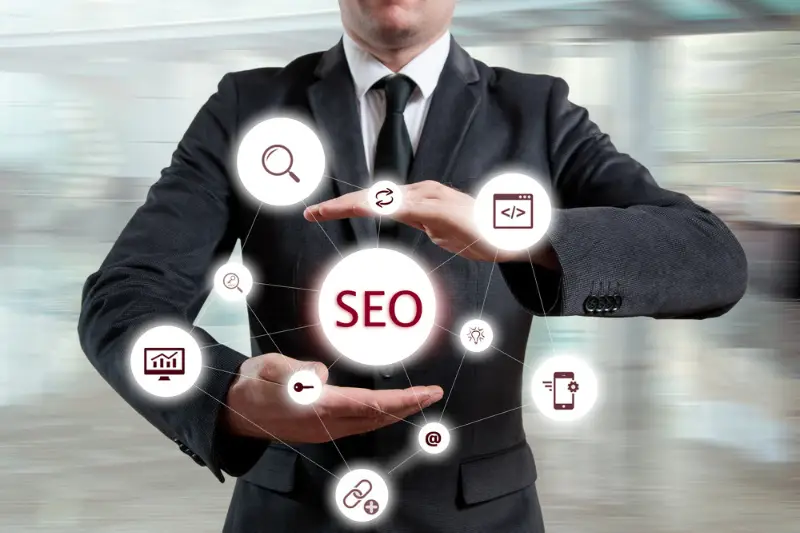 In the contemporary scenario, businesses, particularly small businesses with limitations of budget, cannot afford to ignore search engine optimization (SEO) of their websites for enhancing brand awareness and driving conversions. As important as it is for the sustained business success of the business, it becomes a big issue for entrepreneurs who remain busy with managing the operations. Here is a guide to mastering some essential SEO tactics for attaining better brand visibility and website traffic.
Why Is Implementing SEO Important? 
The biggest advantage for a small business that implements SEO in the right way is that it gets a better rank in Google's search results page for target keywords that are commonly used by its audience to search online. The boost in visibility permits the business to get more website traffic that opens up opportunities for it to enhance brand awareness, build brand loyalty, and drive sales. If SEO is ignored, your website may not feature high enough in the search rankings and hence lose out on potential clicks. Without a robust SEO strategy in place, your competitors will likely grab larger market shares making the sustainability of your business more difficult. For example, if you specialize in plastic surgery in your area, these top plastic surgery SEO tips from Dagmar will help you build your presence and brand awareness. Some simple SEO tactics that even time-strapped small business owners can implement:
Get Going with Improvements in Technical SEO
Before a website can be ranked in the search engine results page for a target keyword, Google will have to locate your website so that its bots can crawl through the contents and index it. To facilitate this, you need to ensure that all the information is arranged logically, the links work, and the pages load quickly. While certain improvements like optimizing page speed, security, and data encryption protocols, data structures, etc. are best left to technical people, there are quite a few tweaks small business owners can make by themselves.
For example, you can create a sitemap of your website using one of the readily available online tools and submit it to Google using Google Search Console, completely free of cost. Make sure all your internal links work as they are supposed to and fix any link that is broken. Include some links in your content that point to sites with high domain authority as Google uses this information to give the ranking a boost. To make your images more discoverable, use proper captions and also include a description of the image as "alt text". To find out the weak areas of your website, use a website audit tool. If you do not want to take the trouble, get the audit done by an agency delivering the best SEO services.
Tackle On-page SEO
According to Searchenginejournal.com, on-page SEO is the process of optimizing all the elements that are present on the webpage. The focus is on structuring the content in such a way that you have the best chance of being discovered by a Google search. Optimizing the tiles of your pages and headlines so that they are catchy can work wonders. Similarly, you should use proper header tags by inserting keywords in them and making your website contents clear and logical for your users. By making the page Meta tags descriptive and including keywords in them, you can help the search engine crawlers to figure out the page contents better. Using a tool to identify pages that need attention first can take much of the drudgery out of the task.
Identify the Most Relevant Keywords
If you can find out what your target audience is searching for and how they are framing their queries, you can create appropriate content and configure your keywords so that you rise to the top of the page rankings. While keyword research is critical and can be done in many ways, busy entrepreneurs use SEO Services provides by an agency or can take the help of some useful tools that make the process easier and quicker. In addition to using the auto-complete feature of Google search that points out the phrases that are searched the most often that you can use for inspiration, you can use a keyword research tool to find out the most relevant keywords for your business.
Create High-Quality Content
Creating useful, relevant, original, and current content is a tough business; especially when you need to do it all the time. However, by taking resort to templates you can take the load off your shoulders of the responsibility of creating new designs over and over again. Using videos rather than text-based content can get you more eyeballs. With everyone having a smartphone, creating videos is easier than ever and users love to consume video content. As effective as website optimization is for boosting your search rankings, you should leverage the power of social media to generate more organic traffic to your website. Establish a presence on the platforms your target audience frequent but be sure to devote your attention to only as many networks as you can manage well. Spreading yourself too thin can be ineffective and spoil your brand image.
Make Local SEO an Area of Prime Focus
It may be surprising to learn that today around a third of all mobile searches are queries that are based on location even if users do not add the phrase "near me". Google now gives priority to local options for search items like restaurants or retail outlets. You can make a start by setting up a Google My Business Profile and claiming your business listing. Fill up the required information, including your address and phone numbers, carefully because the information you enter is the information that will be displayed in the search results. Since you will be alerted when customer reviews are posted, you can enter into a meaningful conversation with them that can lead to enduring customer loyalty. Additionally, don't forget to add your listing to all the local business directories so that their audiences have a chance to discover you.
Conclusion 
Entrepreneurs who are busy managing their startups may feel that SEO is too complicated and time-consuming for them to undertake consistently. However, there are quite a few things that they can do without having any technical knowledge or skills, and for the rest, they can always outsource them to a competent SEO agency.
You may also like: 7 Effects of Content Marketing on SEO