Click here to get this post in PDF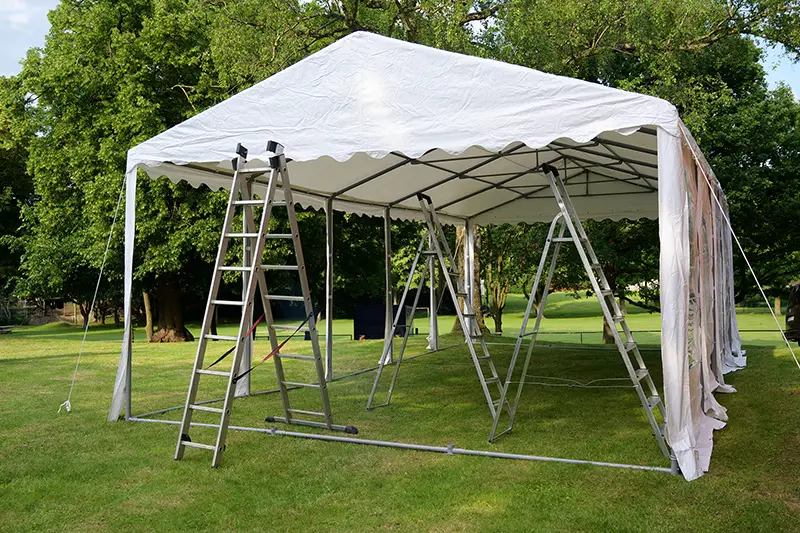 Unveiling a new product, trade fairs, exhibitions, and business conferences are some of the events you shouldn't miss, whether you're a startup company or a well-established business. When there's a trade fair or an expo, you can expect many people; in other words, these are all potential customers. Therefore, it can be a unique chance to advertise your business offerings-commodities and services.
However, it's worth noting that you're not the only company present at such events. In some cases, even your direct competitors could be standing next to you, promoting their products as well. This, in return, can make it hard for your business to stand out. For this reason, you need an effective strategy to remain visible and set your business apart from others. 
During big events, it's hard to miss large tents erected that act as booths for a business to carry out its activities; those are marquees. However, to make it more effective and interesting to attract prospective customers, your business might need a custom printed marquee. Investing in one can be beneficial to your business, and here are four reasons why, 
1. It Can Appeal To More Customers
The good thing about a marquee is that it's a very firm set-up, and compared to a stall that can only accommodate a small number of people, a marquee has more than enough room for people to walk into. 
With a printed marquee, it can assure you that not only do you get noticed, but your business may attract potential clients too. Note that an eye-catching design can play a significant part in attracting people to your tent. Therefore, a big marquee, where clients can come in and inquire in detail or check out your products, is more appealing than a simple and generic booth.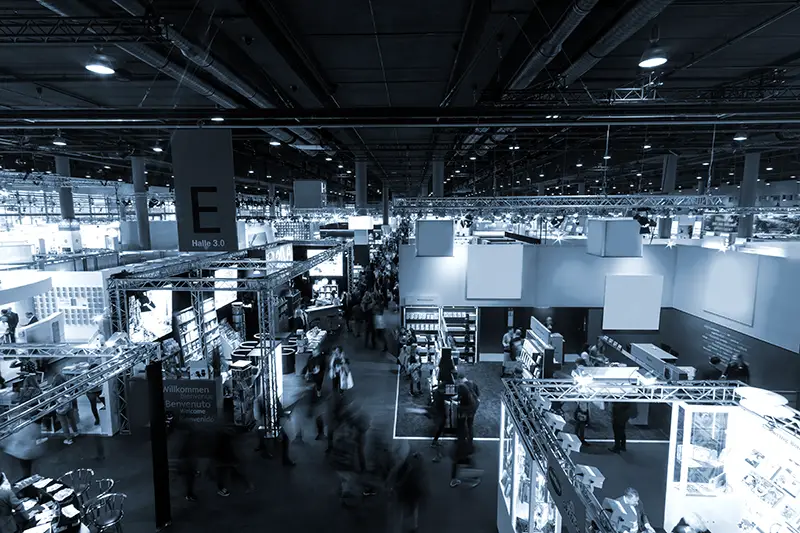 2. It Can Help Your Business Motto And Brand Stand Out
Picture this, you've been invited to a corporate fair crowded with business bigwigs, but your team sets up a small stall. In such a scenario, chances are, you'll miss important clients and opportunities for business networking since you won't have enough time to draw them in, let alone explain to them your business brand and motto. 
On the other hand, a high-quality printed marquee with your motto on it can make your business stand out from competitors, and it also shows that you value your brand and how people regard your business. Note, it's easy for potential customers to value your display space and recall the name of your business and the products you offer if they pass by or stand in front of the marquee. And so, a printed marquee can give you a head start as businesses try to achieve a personalized customer experience.
3. It's A One-off Expense
A printed marquee can be a bit expensive depending on what you want to be printed. However, it's a worthy investment in the long run since you only print a marquee once. Additionally, the flexibility that comes with it allows you to use your printed marquee repeatedly in any open-air trade fairs and occasions. 
The spice about printing a marquee is that you can quickly set up a temporary store reflecting your business brand and easily sell your products or services. This means that you can avoid expenditures that come with rental space and other services, making the marquee an economical method of selling your commodities.
4. It's Convenient
Perhaps, your business got a last-minute invitation to an expo; however, you don't have ample time to search for cheap exhibition stands- in such a case, you'll definitely lose a chance to feature your company. But what if you have a custom printed marquee on hand already? You can easily erect it anywhere and disassemble it with ease. 
What's more, you don't need a lot of human resources to set up or dismantle. You and your staff can set it up, no longer requiring professional services. Additionally, a marquee is convenient since it's portable. It can be transported to any location. And so, as soon as an event is over, you just fold it back to storage.
5. It Looks Professional
When planning an event, it's essential to ensure that your business looks professional. One way to do this is by investing in a printed marquee. Marquees are a great way to advertise your business and create a lasting impression on potential customers. They can also be used to create an inviting atmosphere for guests at your event.
Another way to make your business look professional for an event is to invest in lecterns. Luminati Lecterns are a great way to showcase your brand and create an impression of sophistication. They can also be used to help direct foot traffic at your event. Investing in a few lecterns is a great way to ensure your business looks its best during an event.
Final Thoughts
If you often attend trade expos, social events, and product unveilings, you can't overlook the importance of leaving a mark. Such events can help raise brand awareness and perception, network with customers, and attract new clients.
And so, to help reach your goal, printed marquees are, without a doubt, a good investment for your business. It can give your business an edge and uniqueness. This, in return, can help boost your business's visibility during an event, expanding your customer reach too.
You may also like: How Plastic Stanchions Help to Make Events More Safe?
Image source: Shutterstock.com