Click here to get this post in PDF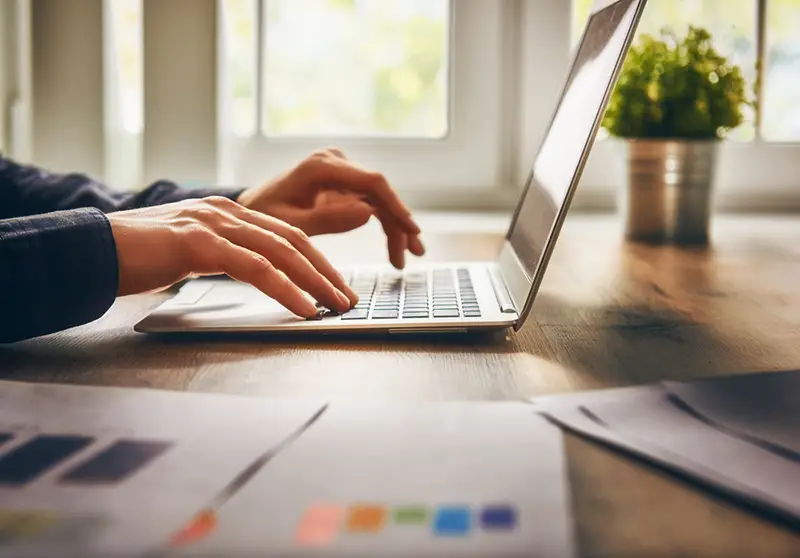 A business is recognized by two things- its name and its brand logo. Both must be unique, attractive, and engaging enough to grab the attention of the customers. These two elements also play a crucial role in the growth of a business. They help a business build its recognition, attract potential customers, and leave a lasting impression in their minds. Therefore, a business must wisely choose its name and logo.
When it comes to logo designing, you got two options- hiring a professional logo designer and creating the logo design by yourself. Both options are appropriate, but both maybe not perfect for you.
If you plan to design a logo for your startup, organization, or firm, it would be best to hire professional logo designers or logo designing companies. They will give you the best product. But if you plan to design a logo for your website, social media page, or any other online platform, you can choose any of both options depending on your requirements.
However, we strongly recommend hiring a professional logo designer in both situations as they design the best quality logo that can fulfill your goals.
Here are some of the top reasons why a business should invest in a professional logo designer. Let's check out those reasons below.
Reasons to Hire a Professional Logo Designer
Multiple Options- When you opt to design your logo by yourself, you get only one brain to work on your logo designing, and so you get limited options. But when you opt to hire a professional logo designer, a team of more than 4-5 members works on your logo design together. They prepare 4-5 basic ideas for your logo and ask you to choose any one of them. This is how you get multiple options for your logo.
Research-Based Logo- The professional logo designers follow the market trends and customer behavior to design your logo. First, they conduct comprehensive market research using the data from various resources, then come up with a basic idea of your logo designing. This idea helps them design the most productive logo for your company.
Perfection- The professional logo designers prioritize your business goals and requirements. They try to design your brand logo with ultimate perfection so that it can fulfill all your business goals and needs.
As per your requirements, they make changes to your brand logo, doesn't matter how many times you ask for it. They just strive to make your brand logo perfect for your business growth.
Long-Term Benefits- Designing a well-researched and trendy brand logo takes one week to four weeks, depending on the clients' requirements and satisfaction. But once the professional designers design your brand logo, it gives your business long-term or sometimes lifetime benefits. It helps your business build a large customer base increasing your brand recognition and credibility in the market. Once it builds a large customer base, your business starts getting incredible sales and revenues, which helps grow your business.
Lifetime Support- This is one of the best reasons why you should consider professional logo designers. They provide lifetime support to your business. For instance, if you fail to capitalize on your brand logo's power to benefit your business, you can ask for professional assistance from your logo designer. They will surely help you with the best support. First, they will find the issue, then provide you with the best solution from their side.
You may also like: 7 Elements of a Successful and Attractive Logo Design for Your Brand
Image source: Shutterstock.com