Click here to get this post in PDF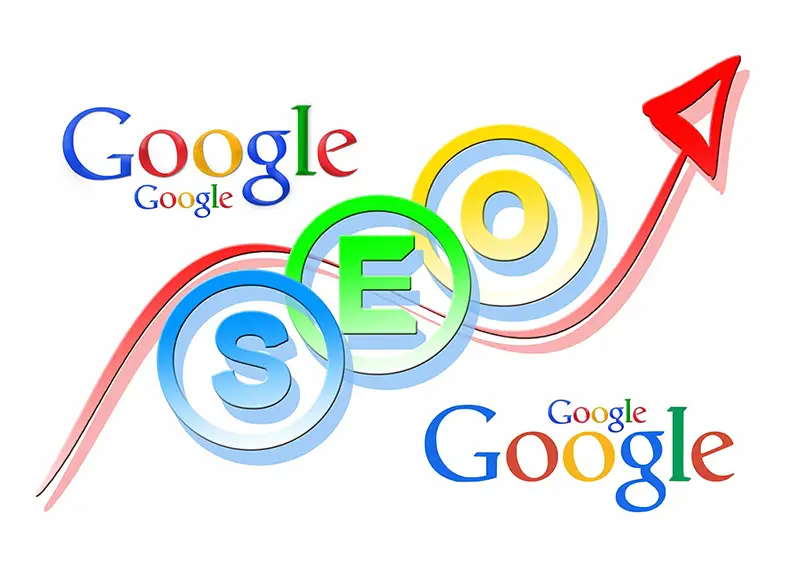 This article contains affiliate links. For more info, see disclosure.
The coronavirus seems to show no signs of stopping as it continues to decimate countries with severe affliction and unfortunate deaths. More than just affecting the physical health of the world, the pandemic has also affected the economies of many nations.
With the closure of businesses and mass lay-offs, every country is now in the midst of a global recession.
To prevent the disease from spreading further, many companies are promoting work-from-home strategies. These have helped usher in a renewed growth of the online industry, with more and more people using web services for work, shopping, and leisure.
With the world wide web seeing a boost in usage, now proves to be the best time to rank high in search engine rankings. After all, the higher you get, the more customers you obtain. And you know what that means: more revenue!
With that being said, this recession proves to be the best time for you to invest in organic SEO.
Why It's Good to Invest in SEO Right Now
A lot of companies have scaled back on their operations. Your competition may not be able to provide services like they used to. Their clients may be on the lookout for another company that can provide them with their needs. They go searching through the web, but don't bother to click on your website because it placed tenth in the search results.
Just imagine all the prospective clients that you may have missed because of this – the thousands of revenues that you would have made for your business. Think about the many lost opportunities just because you haven't invested in organic SEO.
Remember, the number one result is ten times more likely to be clicked than the 10th result.
The pandemic has given you a golden opportunity to strike while the iron is hot. Yes, now is the perfect time to invest in SEO. It is inexpensive and is a great way to market your business 24/7.
How You Can Optimize Your Website this Recession
Create marketing campaigns that help boost organic SEO.
Maybe you have helped your district or city with the relief efforts. It's laudable that you have assisted those in need.
However, do you know that you could use this to your advantage? Your efforts may help you earn those trusted links .gov websites.
At the same time, you can use your relief efforts to create internal and external links. You can also request for follows from the industries you have just helped.
What's great about this is that it's a two-way street. You have managed to help other people, and these individuals end up helping you as well.
This recession has given you an excellent opportunity to improve keyword rankings, build organic traffic, and foster conversions that may go well beyond the crisis.
Enhance content that capitalizes on vital keywords.
As mentioned above, topping the search engine rankings is essential for every business. Not only does this lead to more clicks, but it can also result in more backlinks. As a result, this website ends up dominating the #1 spot on Google for good.
Fortunately for you, this recession has led companies to scale down on their marketing strategies. The top-ranking company may not be as active with its SEO tactics as before. You now have the opportunity to grab this most-coveted top spot.
To do so, you need to perform rigorous keyword research. Tools such as Google Keyword Planner, SEM Rush, and Ahrefs can significantly help you out.
If you want to get a sure #1 spot, then you should set your sights on long-tail keywords because they usually have less competition.
You could also take this opportunity to follow the most popular keywords on Google Trends. This will give you an idea of what was popular before and what continues to be the highly searched keywords right now.
Build on your links.
You need not spend a lot of money to build your links this recession. You can go for cheap barters or X-deals with partner industries.
For one, you could offer testimonials, guest blogs, and case studies to certain companies in exchange for links. You can also allow them to do the same thing in return.
Now is also the time to boost your e-mail marketing campaigns. After all, a lot of people have the time to answer your surveys or requests. Not only will this help your website's SEO, but it can also help enhance the conversion rate.
Improve user experience.
As you spend more time at home, you get the opportunity to work on the kinks on your website.
Check your page's performance to see if it's performing at top speed. After all, clients tend to leave slow-loading websites. Remember, seamless user experience is important to SEO.
The pandemic and its resulting recession are indeed hard for everybody. But instead of seeing it as a setback, you should consider it as a golden opportunity for your business.
With bigger companies scaling down their marketing pursuits, now proves to be the best time to take yours up a notch. And yes, the best way to do this is to invest in organic SEO right now.
---
You may also like: Why Understanding Technical SEO Is Critical for Your Website
Contains affiliate links. For more info see disclosure.