Click here to get this post in PDF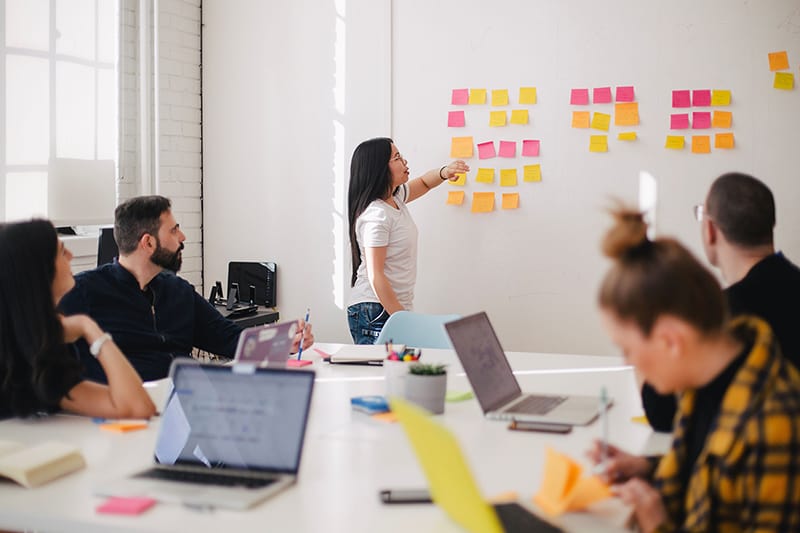 Have you come across professionals discussing the term 'Agile' and were curious to know more about it? Well, you are in the right place. So, what is Agile, and how will you benefit from taking the course? Agile is a project management method that is used in software development to deliver value consistently and on time. A software company like Beebytesoftwaresolutions specializes in software development for desktop and mobile applications. They are an agile and committed team, eager to grow and adapt to your customer's requirements. Each developers is a professional in their field with an attention to detail, quality, and a desire to improve or develop new skills. To learn more, check out the following reasons why every software development team should undergo Agile training:
Flexibility to Make Changes According to the Client's Needs
Corporate projects are not written in stone. So, you are likely to get requests for content addition. It is also possible for the processes to change as new stakeholders give different opinions.
Even then, you should receive those changes with ease and a lot of professionalism. With Agile training, the above is possible because you can accept and respond to changes through frequent iterations.
Better Feedback Opportunities
During the Agile development process, there is usually a release of frequent iterations and products. Thus, the client can give feedback which will be used in adapting the projects rather than waiting for the set review points. With Agile training, you can acquire all the knowledge concerning this process.
Supports Rapid Development
Agile is also excellent at supporting the rapid development in which you, as a developer, can make the project live from anywhere. As a result, there is a reduction of time wastage that usually occurs during the long feedback cycle.
The project generally takes place on an incremental basis. This approach means that you and the client can focus on the smallest and precise details well ahead of moving in.
Delivers the Desired Results
In many cases, E-learning projects require unique results. Since there are no existing templates, it may be hard for you as a developer to understand your clients' needs and visions.
However, Agile allows the client to be involved in the process. Consequently, it becomes easier to deliver a product which exceeds your client's expectations.
Increased Transparency between the Teams
Agile training enables you to communicate with your fellow team members in the company. Therefore, you can achieve a common goal quickly. Also, there is an increase in transparency among the team members, the product owner, and the scrum master. This increase takes place as a result of the daily scrum meetings, which allow you to hold discussions.
Also, with the daily sprint reviews, your team members can understand the workflow and also the work progress.
Early Detection of Errors
During the project cycle, the incorporation of regular testing is done. Thanks to this, you can detect and respond to problems as early as possible. The process allows the testers to identify bugs as the developer addresses the errors without having to interfere with the planned work.
Prevents the Project's Failure
Adopting Agile methodology reduces the chances of project failure at a high rate. That is because the project is reviewed after every sprint, making it possible for you to understand if the approach is producing the desired results. 
Also, with regular communication between your software development team, the product's owner, and the scrum master, it becomes easier to make amendments. Based on the above information, there are numerous reasons why you should embrace Agile training.
You may also like: Ultimate Scrum Master Tips
Image source: Pexels.com