Click here to get this post in PDF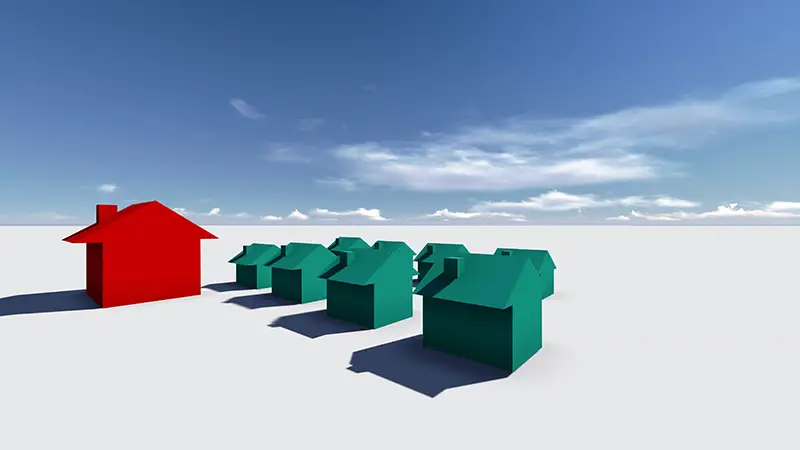 Small business owners may find it difficult to decide on whether to lease or buy a commercial property. There are a number of factors to consider when it comes to either option. Choosing the right choice can make it easier to run and manage a successful business. A wrong choice can lock a business into a losing proposition.
Learn more about the advantages and disadvantages of buying and renting commercial real estate before making a final decision.
Buy Commercial Real Estate
Purchasing may be an excellent choice when location matters. A great location can be a great asset for a business owner. Purchasing due to a location is useful when it can bring in additional foot traffic, can help attract staff, is close to suppliers or may make transportation easier. This purchase is an investment in the ongoing daily operations of a business and can dramatically impact the growth of a business. Keep in mind that the market may change and a specific location can become less desirable in the future.
There are a number of advantages to buying a property. Purchasing commercial real estate can rid a business owner of expensive leasehold improvements. If a business owner finds it to be too expensive to invest in and improve a leased property, it may be beneficial to look for a property to purchase. Buying a commercial property can eliminate restrictions, rent increases and limits which may be imposed by a landlord. This can make it easier for a business owner to predict future operating costs and use a property in a way most beneficial to specific business objectives and needs. Business owners may benefit from additional working capital with the elimination of monthly rental payments. This monthly payment can be reinvested into a business and business improvements.
There may be potential issues of buying commercial property for business use. These include:
Possible rising interest rates depending on market conditions
Sufficient resources to commit to a long-term investment
Property issues such as environmental contamination or building defects, outstanding liens, easements or taxes
All of this may not be a problem when a business owner performs their due diligence and reviews their current and expected resources over the long-term.
Lease Commercial Real Estate
Some business owners would be better off leasing commercial real estate for their purposes. Entrepreneurs and owners of start-ups may not have the working capital needed to invest it in the purchase of a property. In addition, business owners who have limited or inconsistent levels of incoming cash may not want to divert their income to purchase a property as they may have more pressing needs. When a business owner is undergoing rapid growth or downsizing, it may be best to put off any purchase until a later date. Leasing can also make for fewer hassles when it comes to maintaining a property.
Leasing comes with its own set of potential issues. Business owners can be forced to relocate if a landlord does not want to renew a lease. This can be an expensive change for an owner caught unaware. Leasing may cause problems when a business owner wants to make changes in a space. Those who lease may have to return a property to its previous condition when they decide to move on. Equipment and fixtures may no longer be a business owners property once added to a leased location. It is important to be aware of the responsibilities of the landlord and what an owner may need to take care of during the term of a lease. Know who handles the operating expenses of a location and the maintenance of a common area when leasing. An oversight of these aspects of leasing can lead to possible problems with an inflexible landlord.
The State of Your Business
Neither buying nor leasing is a bad choice. A business owner simply needs to determine their resources and how much they are willing to invest, as well as how much control they require in the management of a space. There are many expenses when it comes to moving, leasing, buying or renovating a space. It is helpful to take all costs into account when planning to buy or lease a commercial property.
You may also like: Commercial Leases – Essential Questions for a Prospective Tenant