Click here to get this post in PDF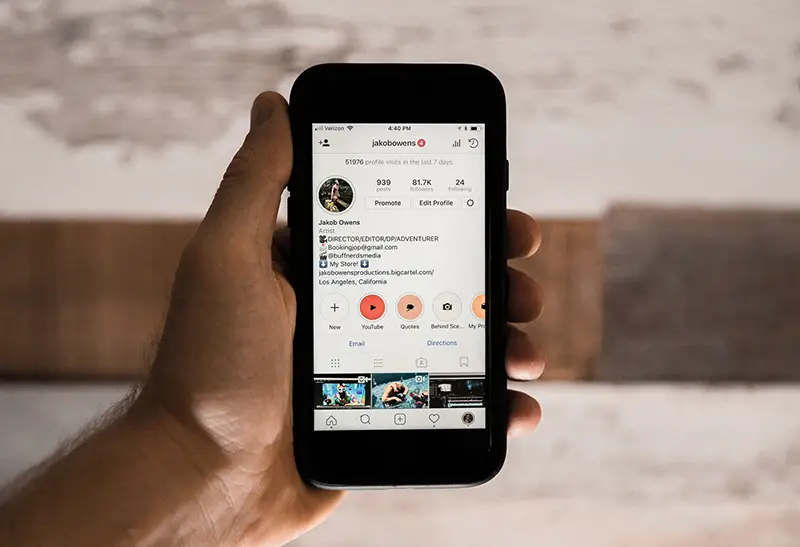 You will agree with me when I say that in order to grow your Instagram followers, you must offer valuable content that people want to see. However, the majority of people will never view your content if you will not post it at the appropriate moment.  If you're looking for the optimal time to post, try experimenting with the scheduling in order to see when your audience is most active.
If the year 2020 has proven us anything, it is that our lives are more intertwined than they have ever been on a large scale before. For businesses to achieve their objectives, our social media strategy must match this new lifestyle.
It's true that we all use social apps as a first task every morning to follow up on what happened overnight. After that, many of us stroll during our lunch break. After that, we check out what our buddies are doing before turning in for the night. It's only logical that the most active engagement hours correspond to the times when our target audiences are most active.
Some of the best times to post on Insta:
11 AM to 12 PM on Mondays, Wednesdays, and Fridays CDT (Central Daylight Time) – During this time, almost all of your following is likely to be on Instagram trying to catch up on latest updates from friends, favorite businesses, and influencers. Take advantage of this. Share material that is simple to interact with is also shareable during these times.
On Tuesday, between the hours of eleven in the morning and two in the afternoon, CDT (Central Daylight Time) – It's common to have lunch breaks during these times, for the same reasons as mentioned before. In contrast, the lengthier time span can turn out to be a good opportunity to broadcast long-form material such as igtv videos, or maybe live stream on Insta.
Thursday, 11 a.m. Central Daylight Time (CDT) – Try using Instagram stories coupled with engagement enhancers like surveys, polls, and riddles on Thursdays during these shorter lunch periods to generate rapid responses the users more likely will return to read afterwards.
The same time slots may not be suitable for all days of the week when planning Instagram posts. Take into account weekday as well as your niche
Word of advice: Monday through Friday, post on Instagram between seven a.m. and ten thirty a.m. CDT. This will provide your content enough room to gain Instagram likes, shares before the top engagement time of 11 AM central daylight time, you'll see the maximum engagement that way.
Some More Details:
Even while we know Instagram's algorithm takes time of posting into consideration, we can't be sure. Also, Instagram has clarified that a post's position in the Home Feed is not determined by the number of interactions it receives during the initial 30 minutes.
As a result, you no longer have to rush to publish your pieces when your following is the most engaged. As an alternative, a new engagement technique known as "early rise, early post" was discovered.
When you share content in the early hours of the day, you gain from the reduced competition (worldwide, majority posts are published during 9 AM and 1 PM every day) as well as visits from people in their first browse of each day, despite if it's long time after the piece was originally published.
Your content has a better chance of getting viewed if it is posted early in the day when your audience is most likely to be using the app.
Because Instagram (and how all of us use and engage at the platform) have evolved so much in the previous year, now is an excellent moment to re-evaluate your publishing strategy.
The time zone in which you are located can also affect when you should publish on Instagram. Regional differences in audience behavior and time zone overlap can have a significant impact on a campaign. However, the time difference between the East Coast and the West Coast means accounts based on the East Coast will probably still have subscribers in the West Coast as well. 
More about Instagram Engagement:
Getting engaged on a social media platform doesn't mean you have to ask for a lifelong commitment, a big ceremony, and a lot of money. It refers to the actions of leaving a comment, like something, saving something, and messaging someone. Having a face-to-face conversation means that you actively participate in the conversation, make contributions, and acknowledge what the other person has said. Your attention is drawn to what they are saying, and so the exchange continues. 
Final Words:
You can't have meaningful engagement on Instagram if you're speaking to an empty room. Without engaging Instagram users, your message will go unheard. In addition to letting you know if your social media activities are paying off, keeping tabs on your Instagram levels of engagement directs you toward creating stronger relationships with your followers. That link could mean the difference between success and failure for small enterprises.
The key to a successful Instagram business strategy cannot be completed without a thorough posting schedule along with a properly devised engagement boosting strategy. If done the right way, no one can stop your business from doing wonders. All that matters in the end is that your content should be original and must relate with your target audience. If you are a business entity, you must make sure that the product line you are launching has a considerable value and is of use to the general public. Once you have made sure of this, simply follow the aforementioned tips to ace Instagram's algorithm
Author Bio: 
Junaid Hassan is an internet marketing expert with expertise in SEO. He is growth manager for a social media marketing services company, FollowersCart. 
You may also like: How to grow on Instagram in 2021?
Image source: Unsplash.com