Click here to get this post in PDF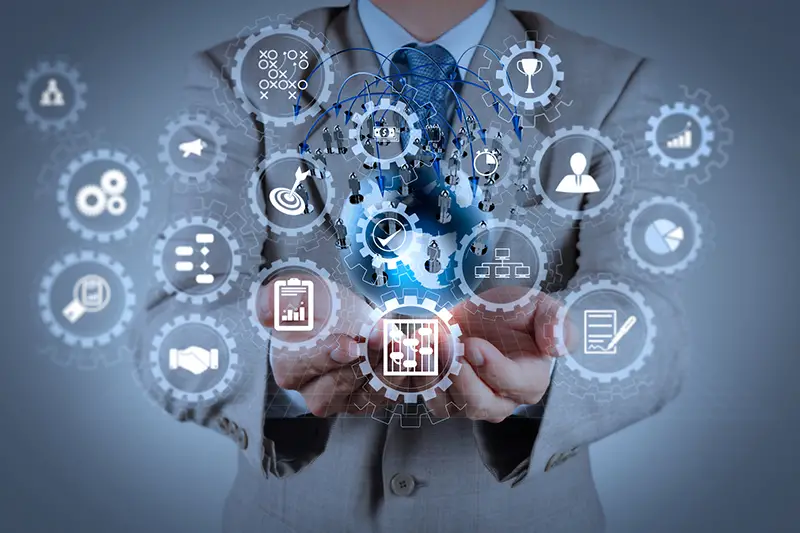 As the pandemic changed how businesses worked, customers also used advanced technological solutions to upgrade. Field service has become more digitized in its processes and is now a full-fledged tech-driven industry. The onset of 2023 brought its challenges, from ever-rising inflation to an impending recession, which has impacted the field service industry. 
Field service companies are looking for ways to maximize their resources, retain workers, provide the best customer service, and drive more profits. Additionally, they are looking for ways to differentiate their brand by offering innovative ways of field service scheduling, invoicing, dispatching, and more.
With a rapidly growing infrastructure on the horizon, it's better to be aware of the trends in the field service sector in 2023. 
4 trends in field service management software operations
Many field service management companies are on the lookout for advanced features that will improve their quality and pace of work. Tech-friendly solutions are on the rise across all industries.
Some of the notable trends that one will see concerning field service and field service management software in 2023 are:
1. More dependency on artificial intelligence
Artificial intelligence (AI), which was once a futuristic thing is now a reality in today's world. Businesses and companies are exploring options for using AI in such a way that it speeds up work and productivity. Similarly, field service is not far behind in its usage of AI. 
The practicality of AI in field service management software is:
More time on hand with the automation of repetitive and tedious tasks
Higher efficiency and productivity by the people on the job
Automatic field service scheduling and lesser downtime
Less stress and workload on the field technicians
More accurate decisions based on analysis of collected data. 
2. Active recruitment of a tech-savvy workforce
One of the most demanded factors in hiring new talent these days is their awareness and proficiency with technology. There is no doubt that field service will be incorporating more technological solutions in their operations. Therefore, companies are actively on the lookout for people with a thorough understanding of field service management software and other solutions in use.
Here are a few ways in which tech-savvy people will streamline processes in field service are:
The quicker response rate to customer queries
Faster turnaround time with the help of devices
More accuracy in data and timeliness
Higher customer satisfaction and more credibility
More development of solutions that make work stress-free. 
3. Customizable field service solutions
Until 2022, companies had access to features on field service software as a complete unit, making it an expensive affair. Very few software offered personalized services to companies based on their needs. Field service companies want to use solutions that allow them to use and pay only for the features needed. 
In 2023, field service solutions will operate on an a la carte system so that more organizations can use them. This will be helpful for companies that are just starting and have no expert technical knowledge. They can take their time to understand how the software works and can adopt only those features that show promising results. Eventually, it will result in a sped-up buying cycle and implementation and higher user satisfaction. 
4. Contactless field service and support
After the pandemic, people have become more conscious about their physical interactions with delivery and service personnel. Therefore, field service companies have no other option but to provide contactless or limited contact field services. With time, contactless services may become more widespread than previous practices. 
The following are some practices that more field service companies are opting for to encourage contactless services:
Field service technicians complete tasks outside of the homes of their customers. Doing so will limit their interaction and contact with other people, thereby keeping everyone safe. 
Companies are encouraging field technicians to keep inventory and needed equipment at their homes. They need not visit their office to collect the needed parts every time they head out to complete a field service inquiry. 
Starting in 2022, remote and hybrid methods of working are on the rise. Field service companies are allowing more employees to work from home, if possible. The cloud-based field service software has helped data analysts, customer representatives, HR managers, and more to work from any corner of the world. 
Next-gen field service taking the lead
Implementing next-level technological solutions has become a must for field service management companies. Without implementing the latest tech, companies may not survive the tight competition in the global market. Those who stay on top of trends will notice a rise in customer loyalty, revenue, and much more. 
You may also like: How do Contactless Survey QR codes help reduce the rise of COVID-19 cases in a community?
Image source: Depositphotos.com