Click here to get this post in PDF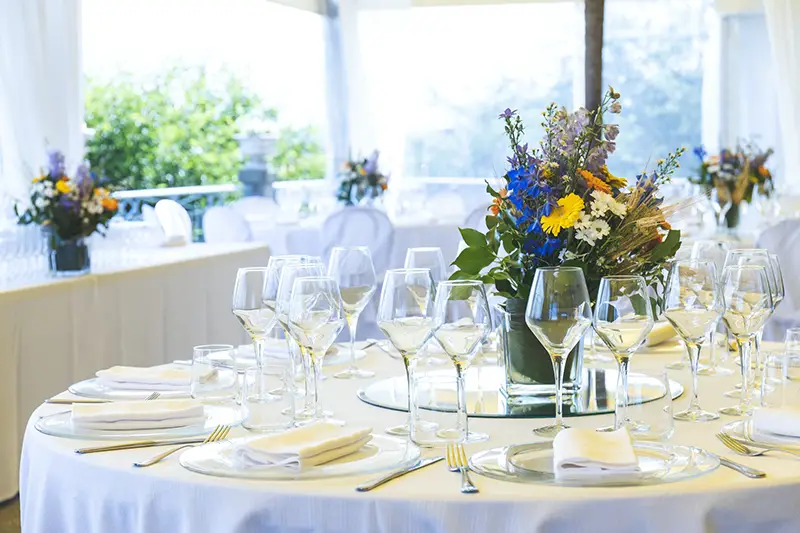 The global pandemic has changed a lot. Many are wearing masks as part of their regular routine and meet virtually instead of in-person. When it comes to businesses, there have been a lot of changes. Many have been run out of operation due to a lack of customers, and others are hanging on by a thread as they adapt to the ever-changing environment. Just like other sectors, the events decoration industry has been hit very hard.
Social Distancing Means Fewer Events
One of the biggest problems that those in the events decoration industry are facing is the lack of events. With social distancing requirements and stay-at-home orders, people are no longer celebrating events like they used to. In fact, many of the major events that are planned throughout the year have been canceled months ahead of time. This has left many in the events decoration industry wondering if they will ever have a future.
The truth is that every business industry has faced the need to adapt. Those in the events decoration industry will need to jump on the bandwagon. It's all about looking for potential opportunities that will be enticing for customers. Take the food industry. There were many restaurants that didn't offer delivery prior to the pandemic. However, after a few weeks of shutdowns, suddenly, most of them signed up for delivery services. It's all about recognizing your opportunity and taking action.
Think From The Perspective Of Your Clients
In order for you to be successful with recognizing opportunity, it's important that you think from the perspective of your clients. This global pandemic has created an emotional and financial impact on many. Think about those wedding clients who had to postpone their special day at the last minute.
That's a devastating and heartbreaking experience. When you approach these customers, you need to do so with respect and compassion. Thinking from the perspective of your clients will help you to open new doors into staying active during the pandemic shutdowns and social distancing restrictions.
Contact Clients To Confirm Postponements
One factor that everyone in the events decoration industry needs to keep in mind is that there's a big difference between canceling and postponing. When events become canceled, there's no future connection that ties that client to call you back in the future. When an event is postponed, it still allows you to be on board with providing your services when the event is eventually held.
Many in the industry create contracts to supply customers with decorations for their special event. With the restrictions of the pandemic, many of us can't fulfill our contracts. This could create some legal chaos for your business. Instead, try contacting event clients and discuss postponing the event. When they agree, send over a revised contract that still ensures you'll be the decorations supplier when the event happens.
Be Active On Social Media
With many people stuck at home due to the pandemic, they're spending more time than ever before on social media. This creates the perfect environment for getting your message heard by endless potential clients. Be sure to start off any sort of advertisement with a realization of what's going on in the world.
You don't just want to advertise as you did two years ago. People know that they can't have big birthday bashes. But, they can still have events. You should be reinforcing how imperative it is to celebrate life's moments when they happen. Make sure all of your advertising is in line with safety requirements like masks.
Offer Contactless Services
While many of us enjoyed face-to-face contact with our clients, that's not the new norm. You need to adapt to new regulations and be sensitive to client concerns about the virus. If you haven't done so already, you need to be offering contactless services.
These can include things like video chatting to get an idea of what people need for their event, shipping items instead of having in-person pickups and dropping off items at their front door. You should have multiple product offerings on your website for materials that people need for their event decorations. Some common items should include banners, florist pins, customized t-shirts, masks, and so much more.
About the Author
Eric Reyes is a passionate thought leader having been featured in 50 distinguished online and offline platforms. His passion and knowledge in Finance and Business made him a sought after contributor providing valuable insights to his readers. You can find him reading a book and discussing current events in his spare time.
You may also like: This Is How to Plan the Perfect Business Event
Image Source: Unsplash.com