Click here to get this post in PDF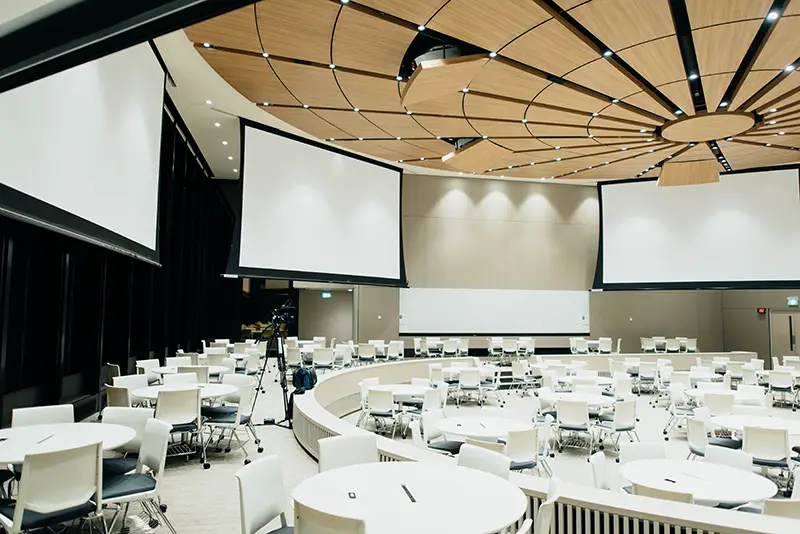 Nearly 100% of business owners feel that having an event is a great investment. If you agree but don't know anything about planning a business event, how can you get started?
Running your business is hard enough. Planning business events can be challenging all on their own.
Feeling overwhelmed but want to reap the benefits of a successful event? Here's all you need to know about planning business events that will take you to the next level.
Define Your Business Event
Don't just hold an event without a reason. Of course it's always a great idea to get creative minds in the same room, but you'll have more success if you define a goal.
Goals like networking, marketing goals, or hiring opportunities are all perfect concepts for your event. Make sure your money is well spent and narrow the scope of your gathering.
Make a Checklist of Wants and Needs
Now that you know why you're meeting, you need a where, a when, and a how. Make a checklist of the bare minimum of what you need and then add on a few bells and whistles you would like.
For example, you absolutely need a restroom for your event. However, you don't always need full-blown catering, but it would be nice to offer finger foods or snacks.
Promote Before, During, and After
Marketing and promoting your event is just as important as building a budget and reserving your meeting space. It's also crucial that you promote not only before your event but during and after.
Around 40% of marketers say that email is your best bet for event promotion. Create a targeted list of contacts that you think would get the most out of your event and start emailing them.
During your event, create hashtags so people can share their own photos on social media. Light up your social media channels with photos and videos as your event is going on.
Afterwards, you can still find ways to market your event. Share hashtags like #FlashbackFriday to show how successful your event was and build momentum for your next one.
After Your Event
Once your event is over, you need to take stock of what worked and what didn't. That means gauging the success of everything from the venue to the effectiveness of your promotion.
See what response you get from attendees, too, and if you were able to make any new business connections. Make yourself even more memorable by offering branded swag with your contact info on it.
Plan an Event They Won't Forget
Planning an amazing business event can seem daunting. However, with this guide, you'll be able to plan an event they won't forget.
You'll promote your business, make new connections, dream up new ideas and more. All it takes is making a list of your needs, creating the right budget, and then promoting your event like a pro.
Your event is one piece of the larger puzzle of your business' success. If you want to learn more about how to take your company to the next level, check out our other business success articles.
You may also like: Why The Events Industry Needs To Stop Talking About That Poster
Image Source: Unsplash.com