Click here to get this post in PDF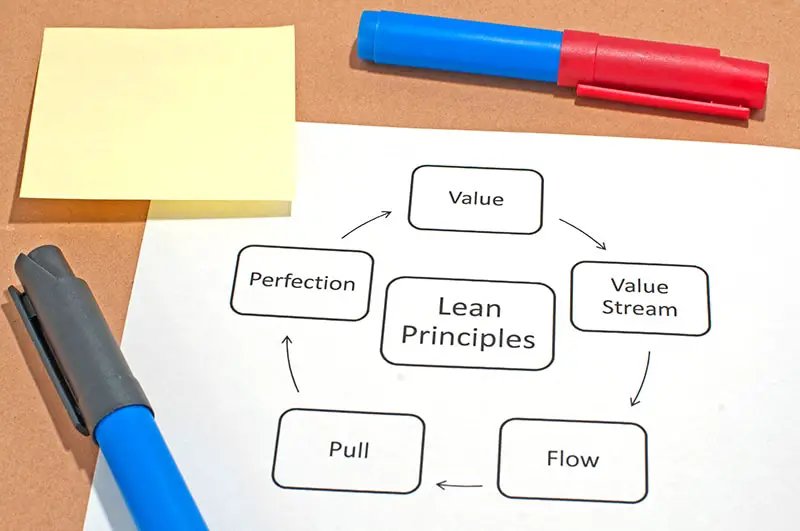 In business, running a lean and efficient operation is a key principle of success. In a crowded marketplace, you can't afford to waste resources. It's in every business's best interest to trim waste and to constantly think about ways to improve and streamline organizational processes. 
Value stream mapping is just one of the many tools organizations can use to understand and optimize their processes. When combined with other lean management techniques, value stream mapping can help organizational leaders to better understand the business and improve upon everyday operations and supply chains. 
What is a Value Stream Map? 
A value stream describes the steps required to take a product from the necessary raw materials to complete and in the hands of the customer. Value stream mapping allows an organization to map out each stage of this process. 
Essentially, a value stream map is a visualization of the entire process of bringing a product to the customer. Value stream maps resemble flow charts, but typically are much more detailed and come full circle to indicate the ordering, production, and shipping process. Value stream maps also include a timeline showing how much time each phase of the process takes. 
There are many different moving parts involved with getting a product into the hands of a customer. Whether the product is being sold solely online or in a brick-and-mortar store, it's very helpful to be able to visualize all of the complex steps of the manufacturing and selling process. Companies that sell a range of products should consider creating value stream maps for each product or process the organization produces. 
Value Stream Mapping Benefits 
Value stream mapping is extremely versatile and can help businesses in a range of industries to analyze and improve their internal processes. It's a lean management technique that fits into the Six Sigma method and can provide a blueprint for companies to reduce waste. 
One major benefit of value stream mapping is understanding how much time each step in the process will take for strategic planning and communication purposes. It also reveals strengths and weaknesses in the supply chain, production, and delivery processes. By breaking the process down into the smallest steps, it's easier to see where any delays or waste may be occurring. 
Value stream mapping can also help companies determine the allocation of shared resources. Multiple products may require the same parts, machinery, or staff, meaning that value stream mapping can help coordinate these resources for smoother and more efficient operations. 
Consider Combining Value Stream Mapping With Lean Analysis 
Obviously, value stream mapping is just one tool within the umbrella of lean thinking. It's important to combine this technique with other tools for better results. By considering all of the different ways to make your organization leaner, you'll be able to better optimize your operations and pave the way for enhanced organizational growth. 
Lean thinking involves a process of defining the value of a product, understanding the process of taking it to the customer (value stream), and then continuing thinking of ways to improve the process and cut down on waste. Companies that use principles of lean management always strive for perfection and analyze their processes constantly to find new ways to improve. 
Analytics to Assess Performance 
Lean management is all about the numbers. Business analysts play a key role in helping lean companies to assess their performance and monitor their progress. Companies can find out how their initiatives are performing through data, allowing them to adjust when needed and create new forecasts and strategies. 
Without data and analytics, value stream mapping and lean management can only help so much. Analytics help to both find areas for improvement and measure the implementation of new strategies. 
How to Implement Value Stream Map Into Your Process 
Implementing value stream maps might seem simple, but the process is actually more complicated than it seems, especially if your organization is large and relies on a lot of moving parts to create products. That simple chart involves lots of collaboration and precise data in order to create a map that provides enough detailed information to be useful. 
Start by determining the value stream you want to map. Then, you can begin a rough timeline and add the major steps in the process. That's the easy part. From there, you can fill in details of the supply chain, the time it takes for each step in manufacturing, and talk to any departments about small steps you might not have thought of. Filling in all the details takes time, but it's necessary if you want a value stream map that will help you create a more efficient organization. 
---
Why Lean Management is the Key to Entrepreneurial Success during the Testing Times?
---
Becoming a lean organization is a challenge. You have to keep track of the details and understand all the opportunities for improvement. You have to constantly strive for perfection. With value stream mapping, you're one step closer to that ultimate goal. 
Image Source: Shutterstock.com