Click here to get this post in PDF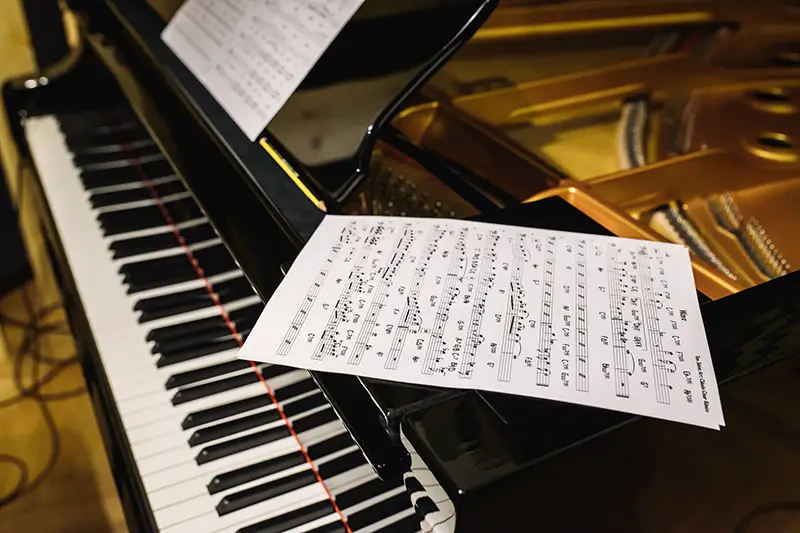 The vibrant global music industry is not just dependent on the talented musicians and artists who are pushing the barriers of music every day. The industry is also taken forward by folks with business acumen who ensure that the business side of things are taken care of.
A degree in music business management can help you understand the intricacies of the music industry and its specifics. If you explore a music business degree, you will get to enter the exciting entertainment industry and establish a successful career in music management.
Fortunately, you can choose from a wide range of programmes in the market which can give you a comprehensive overview of the entertainment industry.
1. BA (Hons) in Music and Sound: This program is designed for students who are not just interested in pursuing a music career but also inspired to take up a career in audio engineering. The course can delve into different technical aspects of music and sound production and their techniques.
2. BA Music management: This program covers the business aspects of song and music production and allows you to explore the answers to many important questions. How does a specific song become viral? What kind of distribution models exist for music performers? Additionally, you also pick up important transferable skills like management and organisational skills.
3. Bachelor in Music Business: This degree has a significant focus on the entrepreneurial part of making music. It can prepare you for a career in the music industry as a music entrepreneur or a self-made music producer. It can also teach you how to develop innovative business models for modern music distribution like live streaming.
4. Bachelor in Music Industry: This programme is specially designed to take you through the ever-changing facets of the global music industry. You will learn to appreciate different industry trends and their long-lasting impact on global music. You will also learn how to anticipate upcoming music trends so that you can help your clients stay relevant in a highly competitive industry.
5. Bachelor of Music in Creative Industries: This comprehensive music degree gives you a broad overview of global creative industries like the music and entertainment domains. The course is an absolute must for any aspiring musician, music producer, vocalist or instrument player to get an idea of the challenges of making a career in the music industry.
6. BA (Hons) Music Industries Management: This degree will give you a deeper insight into the thriving music industry and its current trends. The programme will help you develop the necessary business acumen to establish and grow a music business from scratch.
Other relevant degrees include a Bachelor's of Music programme, a BSc in Music Industry, and a Bachelor's of Music Management. You can also choose to pursue a BSc Entertainment management programme or a BA in Popular Music Production.
A good music business management programme can help you get the right introduction into the music business and build crucial contacts which can sustain your future career.
Start your search for appropriate music business management programmes today to make your mark in the entertainment industry.
You may also like: Selecting Best MBA Degree To Buildup Your Career
Image source: Unsplash.com