Click here to get this post in PDF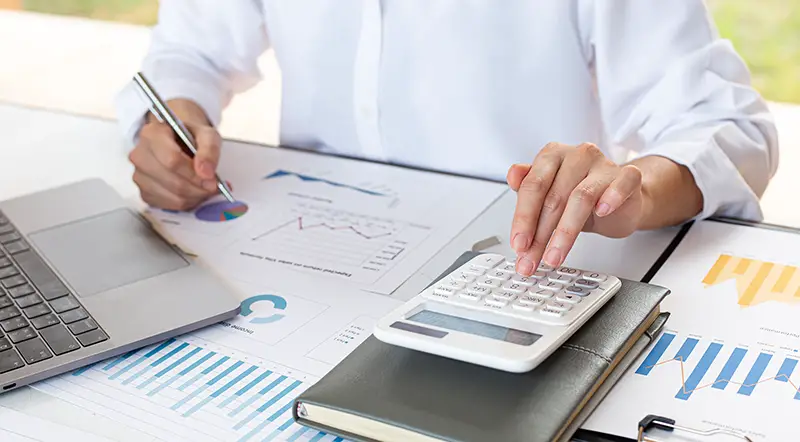 Filing your taxes can be a daunting task, but with the help of tax deadline management software, it can be made much easier. There are a number of different types of software available, so it is important to choose the right one for your needs. Here, we will discuss some features you should consider when choosing a program and the advantages of using tax deadline management software.
What Is Tax Deadline Management Software?
Tax deadline management software is designed to help companies manage all of their tax documents, deadlines, and payments. It can also help ensure that employees file their taxes correctly and on time. It is sometimes referred to as tax automation software or tax preparation software. The software is used to collect and organize all of the tax information required for a given year and provide relevant reminders to employees about what needs to be filed and when. It is also usually easy to use so that employees can easily access the information they need to complete their tax returns.
 Why Use Tax Deadline Management Software?
There are a number of different reasons why you choose to use tax deadline management software. For one thing, it can automate a lot of the steps involved in the process. This can make it much quicker and easier to get everything done. In addition to speeding up the process, it can make it more accurate and ensure you get all the important deadlines. Finally, having all of your information in one place can also make it easier to stay organized throughout the process. 
Features to Look for in a Tax Deadline Management Software Program
When choosing your software, there are a number of features you should keep in mind. First of all, you should look for a user-friendly program. An intuitive interface can make using the program a lot faster and easier and save you from having to learn an entirely new system just for filing your taxes.
 In addition, you should also look for a program that provides tools to help you manage your tasks and organize your files. The ability to prioritize tasks based on due dates can ensure that you stay on top of everything that needs to be done and increase your chances of meeting all deadlines.
 Finally, check to see if the program allows you to import data from other software programs, such as spreadsheets or accounting programs. This can streamline the process of filing your taxes and make it much easier to transfer all of your information into the program. ##
Benefits of Using Tax Deadline Management Software
There are a lot of benefits to using tax deadline management software. First, it can be a much easier way to manage all of your tax preparation information and make it easier to stay on top of things. In addition, it can also help you reduce your risk of making any errors that could end up costing you a lot of money in the end. Lastly, it can also be a much more cost-effective option than hiring an accountant to complete your taxes for you. Suppose you are looking for a way to file your income taxes quickly and easily without having to pay a huge amount for professional help. In that case, tax deadline management software is a great option for you to consider.  
Conclusion
As you can see, there are many benefits to using tax deadline management software for your tax preparation needs. It can help you save time and money while ensuring that you don't miss any important deadlines and can file your taxes on time. Overall, I would say that tax deadline management software is an excellent option for anyone who wants to get their taxes filed easily and without having to spend a fortune on professional assistance.
A cloud-based business management platform can help you manage your taxes by providing you with a centralized location to store all of your tax information. In addition to helping you manage your tasks, it can also provide you with useful reminders and important updates you need to know to file your taxes properly.
If you could help manage your taxes and get organized, a cloud-based business management platform is definitely something you should check out. Tax season can be quite stressful and hectic, but having the right tools at your disposal can make the process a whole lot easier.
You may also like: Use an R&D Tax Credit Software and Avoid Taking Risks When Claiming the IRS R&D Tax Credit
Image source: Shutterstock.com