Click here to get this post in PDF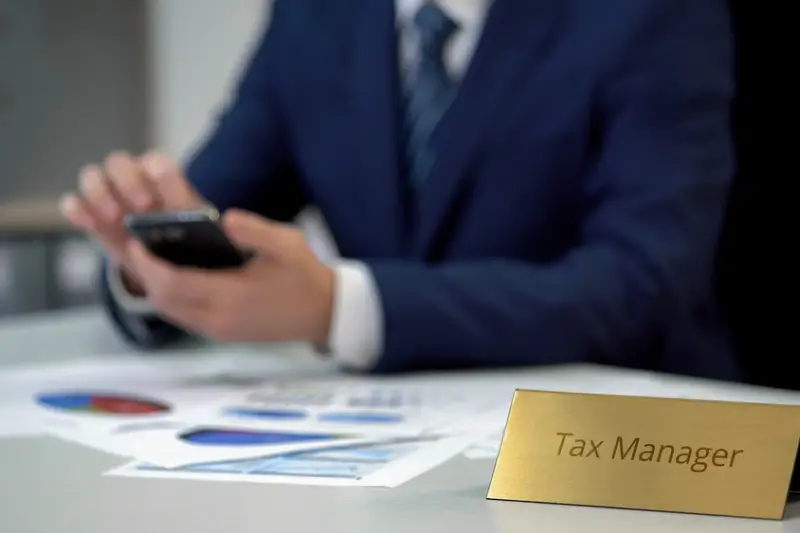 For business owners, understanding and managing their annual corporation tax is a fundamental aspect of financial responsibility. Corporation tax is a levy imposed on a company's profits, and calculating it correctly is crucial to ensure compliance with tax regulations and avoid any penalties. In this comprehensive guide, we will walk you through calculating your annual corporation tax, providing you with the knowledge and tools necessary to navigate this important aspect of running a business.
Understanding Corporation Tax
Before delving into the calculation process, it's essential to have a solid grasp of what corporation tax is and how it works.
What is Corporation Tax?
Corporation tax is a direct tax levied on the profits of incorporated businesses, such as limited companies and certain unincorporated associations. Corporations must legally pay this tax on their taxable income in most countries, including the United States, the United Kingdom, and many others.
Taxable Income
Taxable income, in the context of corporation tax, refers to the profits a company earns during a specific accounting period. This income is calculated after deducting allowable expenses and tax reliefs.
Accounting Period
The accounting period typically aligns with your company's financial year. It may be a calendar year or a different period chosen by the company. For tax purposes, it's essential to determine the precise dates of your accounting period.
Corporation Tax Rates
Corporation tax rates can vary from country to country and may also be subject to change due to government policies. Knowing the applicable tax rates for your jurisdiction is crucial as they directly affect your tax liability.
Preparing Your Financial Statements
To accurately calculate your annual corporation tax, you need to have your financial statements in order. These include your income statement, balance sheet, and other relevant financial documents. Here's how to prepare your financial statements for tax calculation:
1. Income Statement (Profit and Loss Statement)
Your income statement summarises your company's revenues, expenses, and net profit or loss during the accounting period. To calculate your taxable income, you'll need the figures from this statement. Ensure your income statement is complete and accurately reflects your company's financial performance.
2. Balance Sheet
Your balance sheet provides a snapshot of your company's financial position at a specific point in time. While it doesn't directly impact your corporation tax calculation, it's crucial for providing context to your financial statements and ensuring that your financial records are consistent and accurate.
3. Keep Records of Deductible Expenses
You should keep detailed records of all deductible expenses to reduce your taxable income. Deductible expenses can include operating costs, employee salaries, rent, and interest on business loans, among others. Ensure that you have supporting documentation for each expense to substantiate your claims.
4. Calculate Depreciation
You may be eligible for depreciation deductions if your company owns assets that depreciate over time, such as machinery or vehicles. Depreciation allows you to account for the gradual loss in value of these assets. Be sure to calculate depreciation accurately, as it can significantly affect your taxable income.
Adjusting Your Profits for Tax Purposes
Calculating your corporation tax starts with adjusting your profits for tax purposes. To do this, you need to make several adjustments to your financial statements and consider tax reliefs and allowances.
1. Add Back Non-Deductible Expenses
While you can deduct many business expenses from your taxable income, some expenses are not eligible. These may include fines and penalties, entertainment expenses, and any non-business-related costs. Add back these non-deductible expenses to your profits.
2. Consider Tax Reliefs and Allowances
Many countries offer tax reliefs and allowances to businesses to encourage certain activities or investments. These can include research and development tax credits, capital allowances for purchasing assets, and incentives for hiring apprentices. Explore the available tax incentives in your jurisdiction and apply them to reduce your taxable income.
3. Calculate Taxable Profits
You can calculate your taxable profits once you have made all necessary adjustments. This is the amount on which you will base your corporation tax calculation. Taxable profits are typically calculated as follows:
Taxable Profits = Total Profits – Non-Deductible Expenses + Tax Reliefs and Allowances
Applying Corporation Tax Rates
With your taxable profits determined, the next step is to apply the applicable corporation tax rate to calculate your tax liability. The specific rate will depend on your jurisdiction and may vary depending on your company's size and type of business. It's essential to stay up-to-date with the current tax rates as they can change from year to year.
1. Standard Corporation Tax Rate
Most countries have a standard corporation tax rate that applies to most businesses. This rate is often progressive, which may increase as profits rise. Check with your tax authority to determine the current standard rate.
2. Small Business or Reduced Tax Rates
Some jurisdictions offer reduced corporation tax rates for small businesses or startups to stimulate economic growth. If your company qualifies for these reduced rates, apply them to your taxable profits.
3. Special Tax Regimes
Certain industries or companies may have special tax regimes with specific tax rates. For example, research and development companies might benefit from preferential tax rates. Be aware of any special tax regimes that apply to your business.
Calculating Corporation Tax
Now that you have your taxable profits and the applicable tax rate, you can calculate your corporation tax liability.
1. Calculate the Tax on Profits
To calculate your corporation tax, multiply your taxable profits by the applicable tax rate. The formula is as follows:
Corporation Tax = Taxable Profits × Corporation Tax Rate
2. Account for Any Prior-Year Adjustments
In some cases, you may need to account for prior-year adjustments, such as losses carried forward from previous years or tax credits carried backwards. Depending on the circumstances, these adjustments can either reduce your current tax liability or increase it.
3. Consider Any Overpayment or Underpayment from Previous Years
Review your company's tax payment history to check for overpayments or underpayments from previous years. Overpayments can result in a refund, while underpayments may require additional payments to rectify.
Filing Your Corporation Tax Return
Using a company tax return calculator can be an invaluable tool in simplifying calculating your annual corporation tax. These calculators are designed to streamline complex calculations, considering various tax rates, allowances, and deductions specific to your jurisdiction. By inputting your financial data into a reputable tax return calculator, you can obtain a more accurate estimate of your tax liability, helping you make informed financial decisions and plan for your tax obligations more effectively. However, it's essential to remember that while tax calculators can provide valuable insights, consulting with a tax professional or accountant is still advisable for ensuring complete accuracy and compliance with tax laws.
Once you've calculated your corporation tax liability, the final step is to file your tax return with the relevant tax authority. Filing your tax return accurately and on time is crucial to avoid penalties and interest charges. Here's how to navigate this process:
1. Prepare Your Tax Return
Gather all the necessary documentation and forms required for your corporation tax return. This typically includes your financial statements, details of taxable profits, and any supporting documents for deductions and reliefs.
2. Complete the Tax Return Form
Follow the instructions provided by your tax authority to complete the corporation tax return form accurately. Ensure that all figures match your calculations earlier in the process.
3. Submit Your Tax Return
Submit your completed tax return to the tax authority by the specified deadline. Most tax authorities provide online filing options, making submitting your return electronically easier and more efficient.
4. Pay Your Corporation Tax
Pay the calculated corporation tax liability by the due date.
Be sure to use the correct payment method and reference numbers provided by the tax authority to ensure your payment is properly credited.
5. Keep Records
Maintain meticulous records of your corporation tax returns and supporting documents for several years. These records will be essential for future reference and in case of any tax audits or inquiries.
Navigating Annual Corporation Tax with Confidence
Calculating your annual corporation tax may seem complex, but you can navigate it successfully with a clear understanding of the process and attention to detail. Maintaining accurate financial records, staying informed about tax regulations, and seeking professional advice when necessary are crucial. By following the steps outlined in this comprehensive guide, you can ensure that your business complies with tax laws and minimises its tax liability, allowing you to focus on growth and prosperity.
You may also like: What Does It Mean When Something Is Tax Deductible?
Image source: Depositphotos.com