Click here to get this post in PDF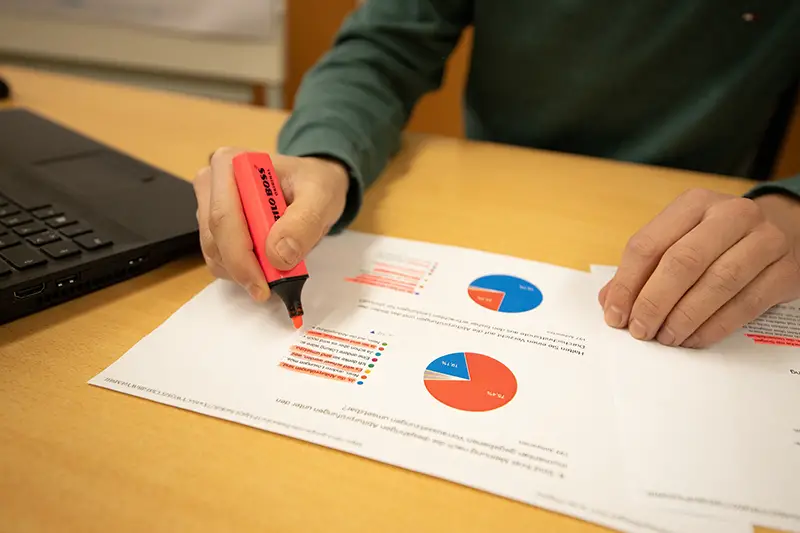 With rapid technology adoption across a variety of industries, there is a soaring demand for analytics professionals. According to the Monster Annual Trends Report, big data and data analytics are predicted to be the most in-demand skills in 2022. 
In this dynamic and competitive business landscape, data plays a crucial role in the success of an organization. Today, data is everywhere, but businesses require analytics professionals to gather, clean, study, and analyse data to gain insights. If you wonder why businesses need analytics professionals, read on to explore the reasons and scope in this fastest-growing industry.
Demand for analytics professionals
"You can have data without information, but you cannot have information without data," says American fiction writer Daniel Keys Moran as he describes the requirement of analytics professionals in a business. The demand for professionals related to analytics is growing at an incredible pace. Major IT (Information Technology) giants need data analysts to collect and preserve data floating around for improved decision-making in business. Data analysts also help organisations mitigate risks, prevent fraud, improve customer experience and marketing. 
In essence, data analysts are essential to gain an edge over competitors in the competitive business environment. Data analytics/big data could be the best career move if you are looking for an enticing and lucrative profession. Want to make a career in big data analytics? Sign up for the MSc Big Data Analytics course in Berlin's top-notch universities. Read on to explore the scopes of MSc Big Data Analytics courses in Germany.
Career opportunities in big data analytics
Upon completing the MSc Big Data Analytics course, students can find jobs in a spectrum of industries, such as healthcare, manufacturing, academics, education, media, retail, research institutes, and real estate, based on their interests. Some prominent roles in which MSc Big Data Analytics graduates can see themselves are following:
1. Data Analyst
Data Analysts act as gatekeepers for the data of an organisation. These professionals analyse data using statistical techniques, implement databases, acquire data from primary and secondary sources, maintain data systems, identify patterns in complex data sets to help stakeholders make improved decisions for the business. According to PayScale, the average salary of a Data Analyst in Germany is EUR 45,850 per year.
2. Big Data Architect
Big Data Architect, also known as Analytics Solution Architect, handles extensive data ingestion, processing, and analysis. These professionals provide the framework that replicates the big data needs of a company using data, hardware, and software. According to PayScale, the average salary of a Big Data Architect in Germany is EUR 78,349 per year.
3. Business Analyst
In this profession, Business Analysts help organisations improve their processes and systems. Business Analysts also research to provide effective results to complex business problems. According to PayScale, the average salary of a Business Analyst in Germany is EUR 51,357 per year.
4. Data Scientist
Data Scientists are responsible for identifying trends, patterns, and insights from raw data with the help of various tools. These professionals use applications, such as data mining, statistical techniques, algorithms, and machine learning principles, to gain insights from raw data. According to PayScale, Data Scientists make EUR 55,385 per year in Germany.
Want to enrol in the MSc Big Data Analytics course? You can consider prestigious universities in Berlin for a rewarding future. Hurry up!
You may also like: Why Is Data Analytics In Such a High Demand
Image source: Pixabay.com