Click here to get this post in PDF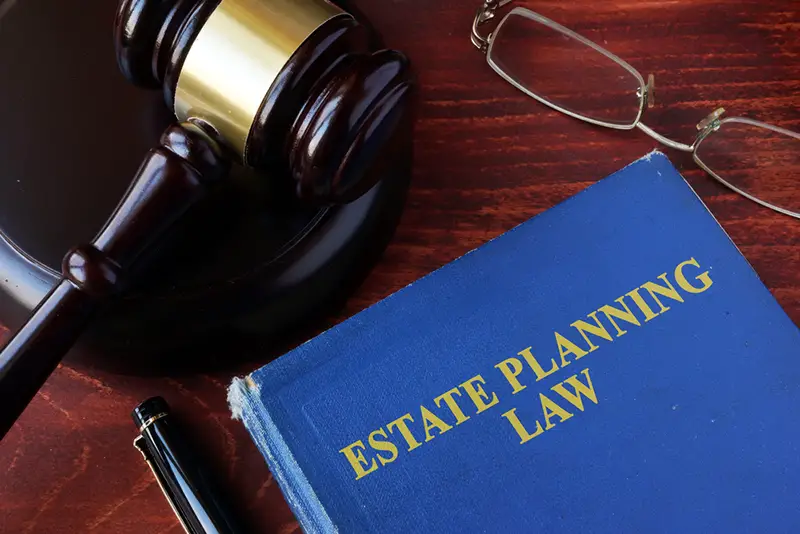 What Are the Four Most Important Factors in Estate Planning? 
Q. Is it wrong to think that estate planning is for only rich and wealthy families? 
A. Yes.
Your possessions, including your money, bond, CDs, stocks, and property, include your estate. You do not have to among the rich and famous for declaring you have an estate. All of these assets require a solid estate plan. Your estate can be large and complex worth millions of dollars or small, and simply worth $1,000 or less. An estate plan is a valuable legal tool giving you personal control over future decisions about finances and healthcare; if the time comes that you can no longer make these decisions, you already completed these decisions. 
If you have specific possessions that you want certain people to take ownership of when you die, including cash, you must plan to make sure those you want to leave possessions to receive them. 
It requires an experienced and seasoned lawyer from gklawgroup.com whose expertise in estate planning can organize and customize an estate plan that fits your needs. This attorney's expertise is also designating your medical and financial advocate in the event you cannot make financial or medical decisions. Never be one of those persons who did nothing to prepare their family. Getting your affairs in order before you die is one of the greatest gifts you can give your survivors. 
Estate planning takes much organized thought and is well worth the effort because planning takes all the stress, work, and worry off the shoulders of your loved one. Estate planning removes all the confusion and eliminates any misunderstandings on who gets what from you when you pass on. To reiterate your estate planning, the following are the four topmost factors in estate planning.
Removes the stress and worry from family members
Reduces capital gains tax and inheritance taxes
Protects assets from Probate Court
Settles will and trust disputes and contests
If you do not have an estate plan adopted before you die, your estate must likely go through a probate process in a court of law, and your estate must pay these expenses. Make sure you have an experienced and seasoned probate attorney. A seasoned estate planning attorney can create for you is professional estate planning that meets your needs. No estate plan is created equal. Everyone has different needs; thus, no estate plan is the same. This attorney has no cookie-cutter structured program because every estate plan is unique and customized to meet your family's needs. 
When you want estate planning, you need an experienced and seasoned attorney whose expertise is an accountant and an attorney to set up a will and a trust. This attorney's expertise is offering multidimensional professional legal services. This attorney sets up business and farm succession plans and a wide range of estate plans fitting your needs. You will find it challenging to find an estate attorney who is multidimensional. 
It takes a seasoned estate attorney to draft your plan that withstands the test of time. Your plan should never need to be amending. Estate laws are subject to frequent change. For this reason, many trusts are set up differently today than in years past because the tax laws change. In many cases, we find that we can eliminate estate taxes. We can decrease capital gains taxes or eliminate them. 
Estate plans also contain some of the most vital documents you have drawn up in the event of critical illness or death. Our expertise is the following,
Wills
Living Wills
Trusts
Powers of Attorney
Medical Power of Attorney
If you are interested in setting up a trust for a family member, know that there are as many types of trusts as individuals who set up trusts. What kind of trust are you needing? Our firm can give you professional advice.
Long-Term Trust
Revocable Trusts
Irrevocable Trusts and Life Insurance
Income Only Trusts
Medicaid Asset Protection Trusts
2503 © Trusts for Minors
Charitable Lead Trusts
Charitable Remainder Trusts
Grantor Retained Trusts
Intentionally Defective Grantor Trusts
Special-Needs Trusts
IRA Management Trusts
When you pass away, your family goes through a depth of grief that few understands. During this grief process, make sure that you do not leave your family in a complicated financial situation. Complete your estate planning particulars while you are alive and explain to your family how to contact your estate planning attorney in the event of your death. This professional attorney guides your family through a complicated process and allows your family time to grieve. 
A Call to Action for Structured Estate Planning
When you call your Birk Law Firm estate planning attorney at 573-212-8852, your first call and consultation are free with no obligation. We stand ready to answer all of your questions and are eager to meet with you and help you get your financial and medical matters in order. Estate planning is the best gift you can leave to any family because it provides peace of mind to your loved ones. We can assist you in asset protection planning for foreign and domestic trusts. These trusts protect your assets and wealth from others. 
Never attempt to structure an estate plan yourself. This specific legal process requires a professional attorney who is seasoned in estate planning. This attorney makes sure that your estate passes on to those you designate and not federal and state taxes. This attorney knows what the constantly changing tax laws are and how to navigate them. 
You may also like: Estate planning: Predictable outcomes for the unpredictable life 
Image source: Shutterstock.com