Click here to get this post in PDF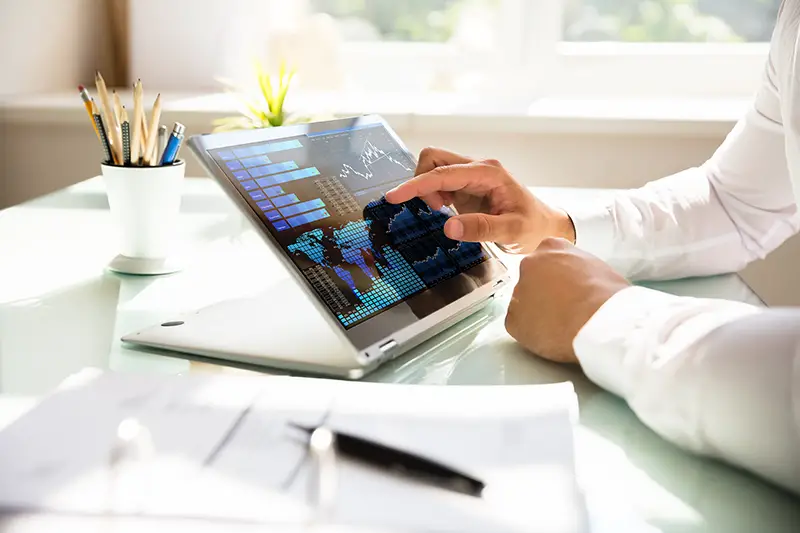 Whether you are a small company just starting out a large enterprise that's been in business for years, having access to your company's data is essential to running a prosperous online business. By switching to a modern data stack you can save your business time and money. Unlike a traditional legacy warehouse, a modern data stack functions on the cloud. This makes it a more user friendly experience and allows you faster access to the data you need, when you need it. 
How Does a Modern Data Stack Compare to its Legacy Counterpart?
Data has become increasingly important in the last 30 years as the internet has become most businesses' main storefront. With the rise of online shopping and social media our customers are constantly providing us with the data we need in order to improve our marketing strategies and increase our ROI, return on investment. 
However, the traditional methods of capturing and storing data did not keep up with the times. Legacy data warehouses require an in- house location with multiple servers and a dedicated IT team to constantly find the data you are looking for. This can cost your business time and money.
First you have to constantly make room for the increasing amount of data you acquire. Then, you have to have a person sort through the technicalities of that data in order to make it applicable to your marketing strategies. 
A Modern Data Stack provides a contemporary solution to a problem that online businesses have been experiencing for years. Unlike its legacy counterpart, a modern stack functions through the cloud: saving your business time and money. This lowers the technical barrier to data integration. With a modern data stack (MDS):
 Your data is more readily available. 
You can easily find the data you need yourself. 
No longer do you need an entire IT team to sort through servers and servers of data.
It's quick and easy to set up – taking no more than an hour of your time
How Does a Modern Data Stack Work?
Data Extraction 
First the MDS will extract data from multiple sources prevalent to your business including:
Shopify
Facebook 
Salesforce
Google Analytics
Hubspot
Youtube
… and so many more 
When setting up your MDS you can easily choose which data sources apply to your business. This way you can mine the data you need for optimal results in just a few quick clicks.
Data Storage and Transformation
All of the data mined from the sources you provided will be stored in the cloud. Here they will be transformed and organized in the data lake into usable analytics. Unlike a legacy data warehouse this automated system makes it easier for you to store your data and find it when you need it. 
User Friendly Data Visualization and Business Intelligence  
Once the data has been stored and transformed by the modern data stack, a user-friendly platform allows you to automate data queries and prep data for presentation. An MDS will automatically catalog your data to be exported into a visual format. These user friendly dashboards make the data accessible as soon as you need it. No longer do you have to jump through the technical hoops required with a legacy data warehouse. An MDS puts the data right at your fingertips. 
Data Governance
By efficiently organizing and categorizing your data within a modern data stack your company can easily stay legally compliant. Your data will be protected in its organization. If there are any data leaks, they will be easy to spot and quickly mitigated. 
How to Get Started with a Modern Data Stack?
If you feel ready to take a leap into the future of data storage, consider using a modern data stack for all your company's analytical needs. 
Using a modern data stack, like Mozart Data, is an easy way for your company to sustainably become more data driven. Even if you are not tech savvy yourself, working with Mozart Data will give you the tools to improve your analytics without a team of coders or engineering resources.
Set up your modern data stack with Mozart Data in as little as an hour and:
Improve data accuracy through automation 
See data in real time, no waiting required
Simply data sharing with user friendly dashboards making it quick and easy to share data between internal teams or with external partners
Support the growth of your business by giving you the facts you need to make the big decisions 
Don't let your data stay stuck in the dark ages of the internet, tucked away in a huge server room underground. Don't waste your time and money on a team of IT people to comb through confusing data. 
Revolutionize the way you store data with a modern data stack from Mozart Data. 
Sources: 
https://www.thesaurus.com/browse/usable
https://cloud.google.com/blog/products/data-analytics/5-reasons-your-legacy-data-warehouse-wont-cut-it
https://www.fivetran.com/blog/what-is-the-modern-data-stack
https://blog.dataiku.com/demystifying-the-modern-data-stack
https://neptune.ai/blog/modern-data-stack#:~:text=A%20modern%20data%20stack%20is%20a%20solution%20that%20can%20help,critical%20for%20creating%20business%20solutions.
https://www.mozartdata.com/post/why-data-extraction-is-important
You may also like: The Importance of Data Security for Business Brand Marketing
Image source: Shutterstock.com