Click here to get this post in PDF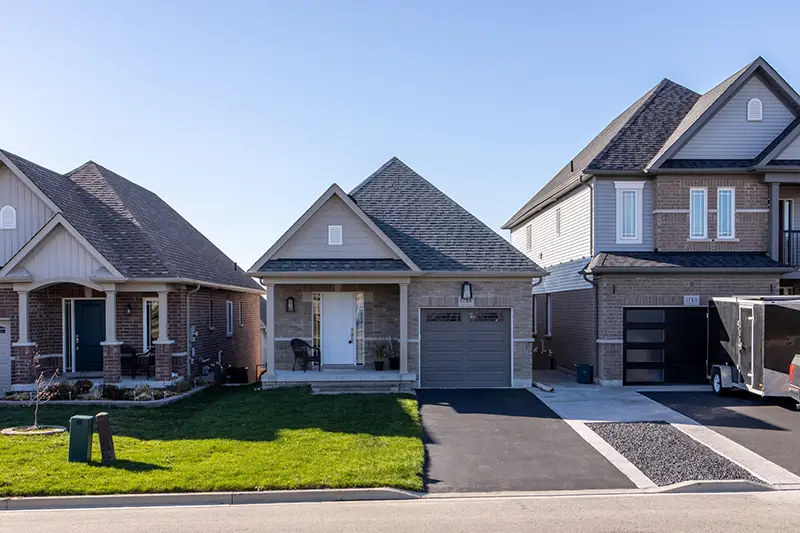 A Gold Coast buyers' agent is a licensed professional acting on behalf of their clients. They help make the challenging property buying process more manageable.
If you're thinking of hiring a buyer's agent, here are the qualities you should look for in one. 
Professional Knowledge and Certification
When you contact a trusted Gold Coast buyer's agent, you need to make sure that they meet the qualifications expected of them.
First and foremost, a buyer's agent needs to be licensed and operate from a licensed buyers' agency. Plus points if they're coming from an award-winning buyers' agency. 
If in doubt, you can look them up at the Real Estate Buyers' Agents Association of Australia website. Here, you can find an official list of accredited members. 
Apart from licensing, they should also have the proper market training. They would've taken this up through apprenticeship or specialised courses. 
Experience in the Gold Coast Property Market
You'd want real estate agents with experience buying property at the right price. 
It helps to hire someone who has mastered the entire buying process like the back of their hands. 
This experience gives them the wisdom to act as home buyers' advocates. They can easily spot red flags in every type of Gold Coast property, helping you make the right decision. 
Strong Negotiation Skills
Every buyer wants to get the best price possible for their investment property. Fortunately, Gold Coast buyers' agents can help you with this. 
One of the best things about property buyers is that they are talented negotiators. From auction bidding to making offers, a Fast cash property buyer know how to work things to your advantage.
As mentioned, they have local knowledge and vast experience within the Gold Coast market. Because of these, they can get the best deal for their clients. 
Access to the Best Property on the Gold Coast 
There are many available properties in South East Queensland. Although most of them are listed online, some aren't.
A buyer agent can give you access to these hidden homes and investment properties before others do.
Being a surfer's paradise, Gold Coast listings fly off the shelves quickly. One minute they're available, the next minute they're not.
With the agent's insider knowledge of available real estate, you can get your hands on your dream apartment right away.
Due Diligence
When you make a property purchase, you can expect to fill out many forms along the way. This can be taxing, if not confusing. In the end, you can commit costly errors that slow things down. 
This is why you should hire buyers' agents. Gold Coast property management and documentation require a lot of meticulousness, and they can address them all. 
Again, this all boils down to their real estate agent experience. They know which papers to gather, what forms to fill, and when they should be submitted. 
Apart from these, they'll make sure that you understand everything before buying a property. As genuine buyers' advocates, they make sure that your interests are protected. 
Connections With a Professional Team
When you purchase Gold Coast real estate, you will need more than just buyers' agents. You need to hire other professionals as well. 
There are many of them out there. But the question is, can you trust them? 
If you want to secure your property investment, you should seek the help of agents on the Gold Coast. They have connections with every person you need for your investment properties. 
They can hook you up with trusted home inspectors, lenders, or real estate attorneys. 
They can even refer you to a selling agent. Who knows? You may want to sell your Brisbane properties soon. 
Good Reviews or Referral From Another Property Buyer
Your agent may have the perfect property portfolio. The question, however, is how do they work with their clients?
Before you contact a trusted Gold Coast buyer's agent, it will help to look up their reviews first. You can find them on websites such as Yelp or Google My Business. 
You can also ask someone who has experience hiring the team. Inquire about the process of buying property, if it was smooth or not. This insight should help you pick the right property agent. 
Reasonable Fees
You get what you pay for.
While it may be tempting to go for cheap fees, it's not always ideal. More often than not, such offers do not include several services. In the end, you're more likely to lose money over added fees.
You can avoid this by looking up Brisbane property investors with reasonable fees. They can help you buy property for a justifiable price. 
And given their comprehensive offerings, you're sure to save money throughout the entire process. 
If you're looking for your next property in the Palm Beach suburbs, it's always best to hire a buyers' agent. Gold Coast properties are aplenty, and they'll be sure to find you the right one at an affordable price. 
You may also like: How to Find the Best Property Management Company?
Image source: Unsplash.com