Click here to get this post in PDF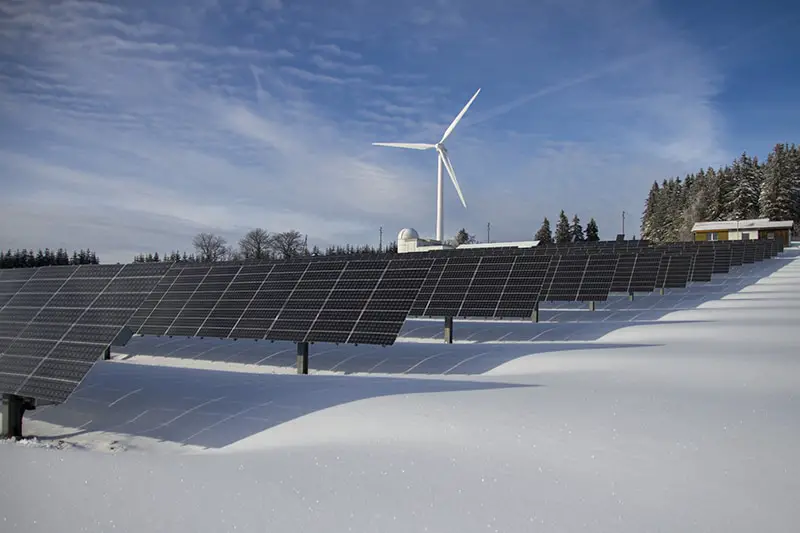 Solar is fronted as a clean, green, safe, and inexpensive source of energy to power the world in the future. Nothing illustrates the increased uptake of solar energy in Malaysia than the realization that it has grown from one megawatt in 2009 to 882 megawatts in 2019. Such a leap is driven by, among other reasons, falling cost, increased government incentives, and growing consciousness about the need to embrace clean energy. People realize that they can enjoy solar air conditioning without incurring a heavy utility cost.
But what is this called solar energy and how does it power the world better than other sources?
Definition of Solar Energy
Sunlight falling on every surface on earth contains particles referred to as photons that are packed with energy used to fuel the earth. The particles or energy comes from nuclear reactions taking place at the core of the sun. The sun releases so much energy that what falls on earth for just one hour is enough to power the world for a year. This only highlights the potential of solar energy when harnessed.
Captain Green Solar Panels Brisbane advise that with so much free and clean solar energy reaching the earth, it would make significant economic sense to tap into the energy instead of mining the expensive and pollutant oil or unreliable and diminishing hydro power. It is worth noting that solar energy has been in use for centuries without being converted into electric energy. When it is used in drying food, wood, and construction projects, it is solar energy in another format. Even today, solar energy is used directly in agriculture, heating water, and desalination, among other areas of application.
Converting Solar Energy into Electric Energy
The development of solar technology dates back to 1839 when Edmond Becquerel discovered the photovoltaic effect. Others like Willoughby Smith, William Grylls, Richard Evans Day, Charles Fritz, and Albert Einstein made significant contributions towards tapping solar energy from the sun. It was not until 1954 that three scientists Gerald Pearson, Calvin Fuller, Daryl Chapin, working for Bell Labs developed the first panel using silicon. The technology was used by NASA to send satellites to space before it was eventually deployed to residential, business, and utility usage.
One of the main challenges facing the deployment of solar energy into homes, business, and utility installations is cost. Cost can be associated with a low conversion rate for solar energy into electricity. In 2020, the most efficient solar panel has a conversion rate of 47.1%, a great improvement from 4% that the 1954 solar panels could manage.
A higher solar energy conversion rate is necessary to lower the cost of solar air conditioning and such energy intensive domestic as well as industrial installations. Luckily, the cost of solar energy installation has fallen by more than 60% in the last decade. The technology is also improving to make solar energy more efficient and reliable.
Why Should you Turn to Solar Energy?
Entrepreneurs are wary of turning to technologies because they are the buzzwords of the time, only to lose more valuable opportunities or resources. The uptake and installation of solar energy systems to run solar air con, water heating, room heating, and such operations requiring electric power offers numerous benefits to individuals, communities, and the earth. Here are reasons why you should embrace solar energy for commercial, residential and utility use.
You forget electric bills– since electricity bill takes up to 5% of total household income, solar would translate into huge saving, leaving more money for you to spend on other responsibilities.
Tax incentives– the fact that solar is clean and green energy has come with numerous tax incentives from the government. Take advantage of such incentives to pay fewer taxes and improve liquidity position at domestic or business level.
Energy independence– avoid depending solely on grid which could be unreliable. For instance, your solar air conditioner will never stop working because there has been a problem with electricity. You enjoy living in a comfortable house throughout the year. Institutions like hospitals, laboratories, day care, and food processing plants, keep running-at a lower cost- even when grid power is unavailable.
Environmentally friendly- solar energy does not require expensive mining or damage to the eco system. The energy is tapped and used at source or can be transmitted without damaging the environment.
---
What are the Benefits of Solar Panels For Your Business?
---
The Verdict
The ability of a solar energy management system to add value to your home or business depends on its design and installation. Since each home or business has unique needs, you need a professional solar energy system installation company to set up your system. Such a professional approach will ensure that the system can meet your energy needs like running a solar air conditioner in Indonesia throughout the year. With a professional company, you also get to excellent value for money through quality appliances and a durable system. Start your safe solar energy journey with experts.
Image Source: Pexels.com