Click here to get this post in PDF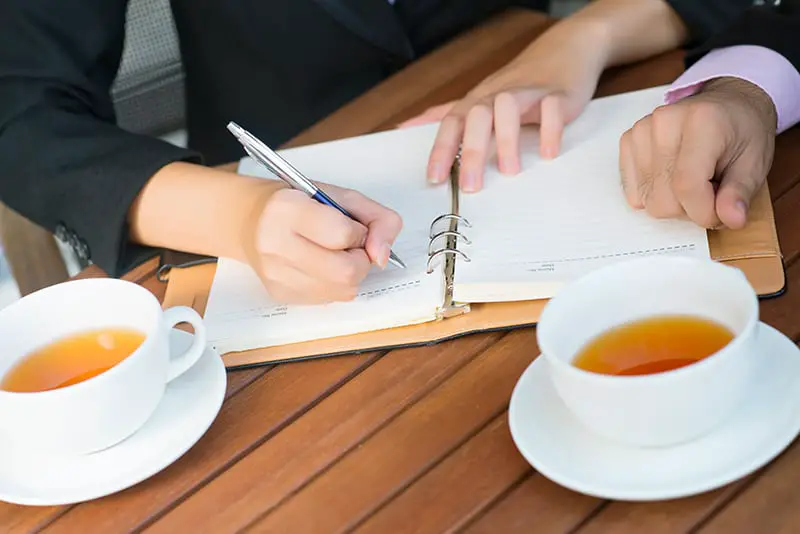 Traditionally when most businesses think of investing, owners tend to think of expanding the business. This might mean opening up another store, expanding the volume of staff, or growing the size of the company as a whole. Even if the money is available for such a large investment, it has to be at the right time for the business too. If it's not the right time, that doesn't mean you should necessarily sit on your cash reserves and do nothing. Being proactive is the greatest way to see the business succeed, those always looking to improve usually have the most joy.
For the majority of businesses, there will be areas where you can seek improvements and improve your processes. This could be knowing your market and sector better, or even just improving the equipment you use for an increasing inefficiency.
Keeping Up To Date With Your Market
Staying in touch with your marketplace and what your everyday clients are seeking from businesses, is an essential ongoing process. Investing in market research for your sector can be hugely helpful when it comes to being competitive and successful. It can strengthen your credibility and reputation within the market. Instead of telling a client this is what you 'think' will work, you can say this is what the sector wants.
Research into the market and find out more about your clients to give you the best possibility to make informed decisions from objective data. Instead of looking at it through the eyes of a business owner, you can use the objective data claimed from the market and make the best decisions for your business based on what the market wants.
Marketplaces are changing all the time and unless you are able to keep up with the latest market demands, you could get left behind.
Improve Your Equipment
Improving your current equipment might seem like an obvious one, but not enough businesses make the effort to do it. Equipment that works just 'fine' wouldn't seem like much of a concern. But if the equipment is slow, then it slows down the whole process of how your business operates. Perhaps more importantly, it slows down your employees. If your equipment is faster and more reliable, you could end up producing the same quality of goods, in potentially less time
Although the cost of replacing equipment usually comes at a large premium, the cost of not replacing it could be even more. As processes become slower and slower through the use of old equipment, it costs you time, which in turn adds to your costs.
Investing In Staff
For most businesses, their most important asset is the staff. Without people working for you, the business simply would not be able to function and there would be no business. When it comes to putting your money back into the business, employees should be a huge priority. This doesn't necessarily mean increasing everyone's salary, as usual, that's not very realistic. However, you can improve your workforce and increase its value.
Offer employees further training options, and give them opportunities to take further courses to enhance their job performance. The more comfortable staff feel within their job, the more likely they are to stay in the long run, not to mention increase their own productivity. Alternatively, if you are looking to keep staff motivated, incentivizing them is a great way of ensuring staff feels rewarded.
The more involved with the business your staff feels, the more they can represent and sell the business. Employees can become invested and genuinely motivated to sell the business message. If every member of the workforce feels the same way, they effectively become another salesperson and through any means possible can sell the business.
Improving Business Processes
When expanding the business isn't the right option, improving your current processes and systems within the business, is the best way to stay on top. Can you complete your service, or produce your product in a more efficient manner? This can not only lead to a faster way of operating, but it could lead you to find methods that actually save you money.
Having a positive attitude, open to new suggestions will ultimately lead you down a more productive path. Unless you are constantly adapting to the market as a business, odds are you will get left behind. Although investing in the systems and processes of your business may not appear at first to offer the same ROI as expanding, it can be a long-term investment with returns that might surprise you.
Use Social Media and Digital Marketing In The Right Way
Social media is a fantastic platform to promote the business and tout any potential offerings or discounts the business might be willing to give. Social media in this sense is also free and with a savvy campaign, a business can get in front of the right audience and build up a solid following who are actively interested in what the business is doing.
It's important not just to use social media as a sales platform. It should be regarded as an open line of communication with the ability to share interesting industry information, reach out to big hitters in the sector, and even give a behind-the-scenes of the business, showing how it works. Social media is an important social, use it as a touchpoint for your audience and actively engage with them.
Testimonials are brilliant content for social media. People always want to read reviews on what they're spending their money on, product, or service. Incentivize people to leave a testimonial, offer them a discount code, or even small rewards for leaving their comments. This sort of material is perfect for social media.
You may also like: Market Research and Solutions for Small Business
About the Author

I am a freelance journalist, who studied Business at Sheffield University. Now based in London I produce content online across a variety of different topics.