Click here to get this post in PDF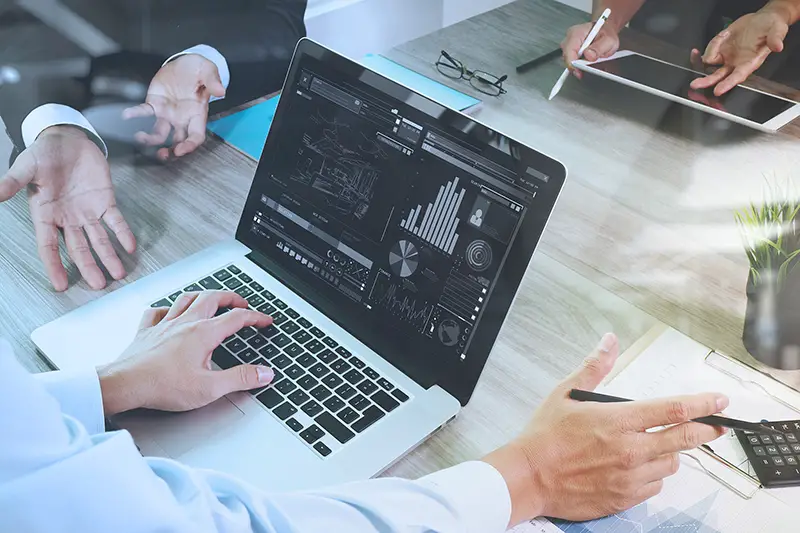 One of the most important pillars of every effective sales and marketing campaign is accurate data. It also serves as the foundation for a dependable sales funnel and discovers previously untapped sales opportunities. Many people grasp the basic concept of intent data: these are the signifiers and markers that indicate that someone is highly likely to buy your products and services. What isn't evident is why the quality of the data counts so much in talks about purpose.
While not always a direct indicator of quality, whether your intent data is first- or third-party influences factors like cost-effectiveness, reliability, and, yes, quality. In this piece, we'll take a closer look at the two types of intent data and discuss their benefits and drawbacks. This will assist you in making decisions about how to incorporate intent data into your marketing and sales efforts.
What is First-Party Intent Data?
Data about your users and clients that you collect yourself is referred to as first-party data. Data points you control, such as your website analytics, CRM, and other bits of technology on your website or marketing platforms that collect identifiable user data, are gathered by employees within your firm.
With privacy becoming a major concern around the world, it's important to remember that GDPR compliance with your first-party data is dependent on your and your company's actions. So, in a way, you have complete control (and thus peace of mind) over whether or not you comply with those stringent global privacy requirements.
Increased lead generation is the first stage in every business development strategy, and it may help you scale up and grow. When it comes to scaling up, though, your operations must be able to attract a growing audience without requiring significantly more resources. Wouldn't you want to engage with customers who are looking for your product or service, participate in your industry's marketplace, and devote all of their attention to finding the solution you have? Buyer intent-led prospecting not only gives your sales team peace of mind when pitching a transaction to the right person at the right time but also speeds up the SQL qualification process and shortens the sales cycle.
Boost Outbound Sales Performance
Only 18% of marketers claim that their outbound efforts generate high-quality leads for their sales teams. B2B buyer intent will provide you with more information to help you make better judgments about where your content will have the most impact, allowing you to maximize your outbound sales potential. Buyer intent data, as an important component of prospecting, provides a high-value return on your outbound marketing by giving a path to qualified prospects that are moving through their purchase cycle.
Close The Gap Between Sales vs Marketing
It's no surprise that there's a separation between marketing and sales when 27% of salespeople spend more than an hour a day on administrative, data-logging work instead of selling and just 34% of their time selling. If you're wasting valuable time on administrative tasks, it's time to increase the efficiency of your funnel and put an end to salespeople who claim to be able to obtain leads on their own.
You may also like: 5 Data Storage Tips for Small Business Owners
Image source: Shutterstock.com