Click here to get this post in PDF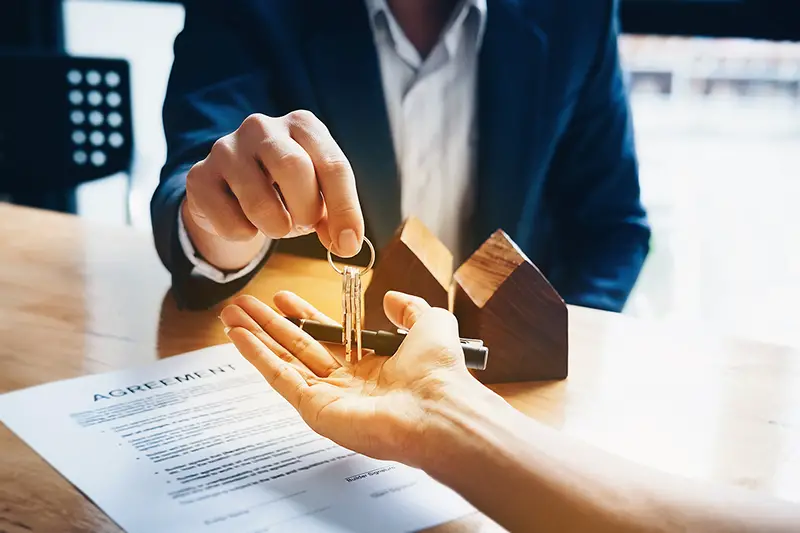 Ideally, the timing of the sale of your home and moving into a new one would line up perfectly – you'd find your new home, the sale of yours would close, and you'd move out on the day you're meant to occupy your new house.
However, it doesn't always happen this way. In fact, it's not uncommon for people who relocate for business and sell their properties to find themselves between homes for days, weeks, or even months – forcing them to find alternative accommodation in the interim. Luckily, there are plenty of options for temporary housing. There's no reason you can't find a solution that suits you for however long you need.
Here are five options for your new home-between-homes and how they differ from one another.
Consider Your Options   
If you don't have any family members or friends who can accommodate you when you're between moves, you'll need to find temporary housing.
There are five short-term housing options: short-term rentals, corporate housing, sublets, vacation rentals, and extended stay hotels. You can go through a short-term rental company like DelSuites or perform an internet search for short-term accommodation in the area you want to live in.
Short-Term Rentals
Short-term rentals are typically rental houses or apartments with flexible lease terms. However, something to bear in mind is you'll usually have to pay more rent for a shorter lease period.  
Corporate Housing
Corporate housing is similar to short-term rentals. While corporate housing generally provides temporary accommodation for business travelers, the Corporate Housing Providers Association has found that relocation is the most common reason people seek this type of temporary housing.
Sublets
Depending on the area you want to stay in and the rental market, you might find a sublet that can accommodate you. In a nutshell, subletting involves taking over an existing tenant's lease for a set period of time. This option may require approval from the property's landlord.
Vacation Rentals
Platforms like HomeAway, Owner Direct, and Airbnb are dedicated to connecting property owners who want to rent out their homes (or a room or cottage on their property) for long or short periods of time with people looking for temporary housing.
Although these platforms are commonly rented as vacation properties, some property owners also offer more long-term rental options – especially in the off-season.   
Extended Stay Hotels
If you need accommodation for longer than a few days, you probably don't want to pay the heavy nightly fees for a stay in a typical hotel. That's where extended stay hotels come in.
Extended stay hotels are perfect for guests who need somewhere to stay for longer than the typical vacationer. Of course, the price of accommodation will depend on the hotel chain, the area, and the accommodation itself.
Final Words
When setting your budget for temporary housing, don't forget to include any additional fees. Some housing options will charge you for additional services like utilities, parking, or repairs to the property during your stay. When searching for a housing option, enquire about any additional fees upfront.
Finding an ideal short-term housing option can take time – so be sure to start searching well before the sale of your house closes.
You may also like: Bridging Finance for Buy-to-Let Property Investment
Image source: Shutterstock.com