Click here to get this post in PDF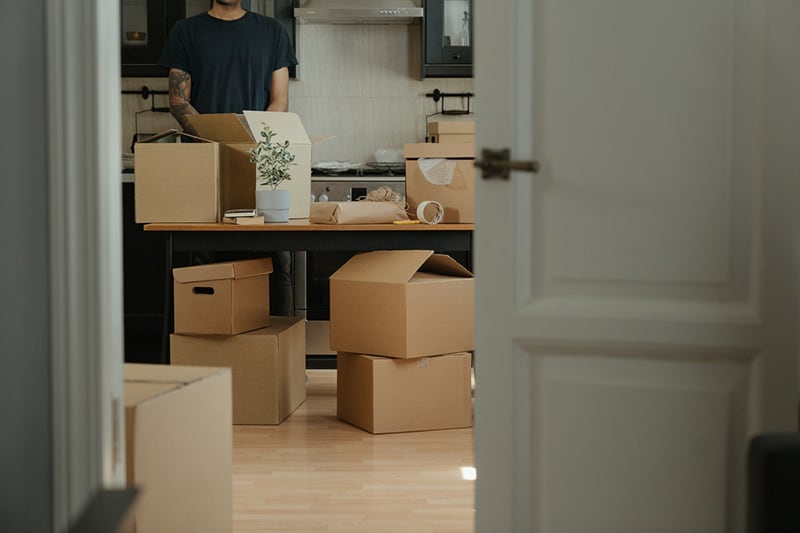 Whether you've been offered a promotion at a different branch or you're off to new pastures, relocating for work can be exciting and stressful.
Careful planning and preparation go a long way to reducing a move's stress and ensuring everything goes smoothly. Check out our top tips for a successful job relocation and make the process a breeze.
Assess Your Finances
Before committing to a move, make sure that your new salary is sufficient to cover the cost of living in your target destination. If you're relocating for a promotion, that salary increase may soon disappear if the office is located in a more expensive location than the one you currently live in.
Create a budget for your new life by researching house prices in the area and factoring in any changes in lifestyle — are you moving from the countryside to the city? In addition to the ongoing cost of living, you need to consider the short-term cost of relocating. This is likely to include selling your home and buying or renting a new place, hiring a removal van and potentially placing items in storage.
Only commit to a job relocation you can comfortably afford if you want to keep stress levels low.
Plan Your Move
Recent research has shown that moving house is more stressful than divorce. But it doesn't have to be. Staying organised and planning the logistics of your move carefully will keep things running smoothly.
If you have a tight schedule — and most people do when relocating for work — look into ways you can speed up the process and minimise hassle. For example, selling your house on the open market may help you to achieve the best price, but if it takes four months to find a buyer, you'll have all the hassle and expense of running two places until completion. Instead, sell your house fast to a reputable house buying company that has the funds ready to buy your house and can offer completion in as little as seven days.
You can also save time on packing by hiring a removal company that will pack all your belongings for you, transport them to the new destination and unload everything at the other end. Such conveniences may cost a little extra, but they're often an investment worth making to reduce the stress of a move.
Check What Support is Available from Your New Employer
Many employers will grant an extra day or two of leave to allow people time to relocate for a new job. There may also be a financial allowance to cover essentials.
It's worth speaking to your new employer to determine if they offer a relocation package and what it includes. Some companies will cover your basic moving expenses, such as removal van hire, while others offer generous contributions to a wide range of associated costs — such as renting storage space or temporary accommodation. A flat fee may be payable as a contribution to your relocation costs.
Speak with the HR department to find out what you're entitled to. You could miss hundreds or even thousands of pounds in financial support if you don't ask.
Explore Your New Location and Build Social Links
Life is not all about work, and whether you're relocating alone, with a partner or with your whole family, building a social network in your new location is essential for a healthy work-life balance.
Before relocating, take a trip to your new city and explore what's on offer. Is there a gym near your work? Are there many clubs to join and activities to participate in? There's plenty of research you can do online. You can search "Lisbon apartments for rent", for example, if you are planning to move or be reassigned to a new job in Portugal. You can also join the Facebook community for the town or city you're moving to. This is a great way to get a feel for a place and learn about off-the-beaten-track events and venues only locals know about. If you're travelling with family, explore job opportunities for your partner and schools for the kids.
Landing in a new town, with a new job and a different home, can be daunting. Building familiarity with your new home town and developing social links within the community before relocating can make the change less overwhelming.
Relocating for a new job is a fantastic opportunity to explore novel surroundings and hobbies while building new work and social relationships. Take the stress out of moving by planning ahead, exploring all the support and resources available, and building community links early on. Set yourself up for success in your new role by starting off on the right foot.
You may also like: Do's & Don'ts When Moving Relocating Your Business
Image source: Pexels.com